Famous Communist-era restaurant to re-open on Bucharest's Herastrau lake shore under City Grill chain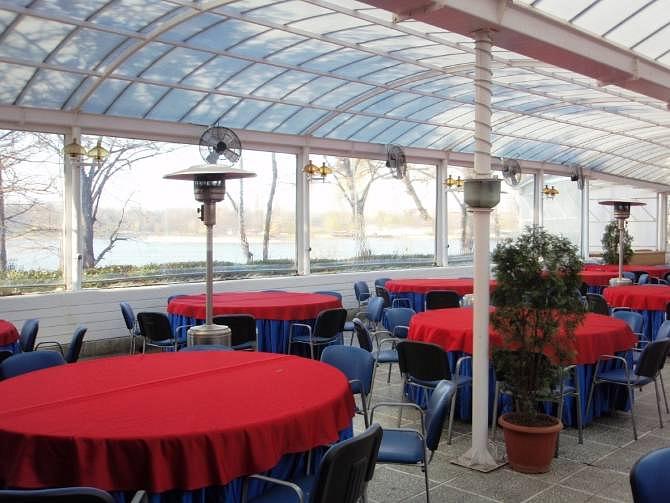 Romanian restaurant chain City Grill will open an 1,000-seat restaurant in Bucharest's Herastrau park, on the lake shore. It will be City Grill's biggest restaurant. The chain recently leased the Pescarus restaurant, famous in the Communist period, now a historic monument. It will keep its name - which is the Romanian word for seagull - and build on the existing brand.
Investments should reach some EUR 450,000; soft re-opening is due for the beginning of May 2015, with the official opening and end of refurbishment scheduled for the fall of 2015. City Grill will bring its signature traditional - comptemporary menu to the new restaurant in the chain.
City Grill, which pays a 9% rental fee on the income, hopes the restaurant will reach some EUR 3 million in yearly turnover in two to three years. The restaurant chain owners hope for 400 customers a day.
The Pescarus restaurant used to be the go-to place for the Communist elite in Romania , including dictator Nicolae Ceausescu's on Nicu Ceausescu. Communist leader Gheorghe Gheorghiu-Dej also used to eat in this restaurant, and even had his private dining area at the first floor. During the Communist period, the restaurant used to be the main place to buy Coca - Cola and good cigarettes
Different personalities on visits to Romania, including Spanish king Juan Carlos, Israeli president Shimon Peres, and Russian chess grandmaster Anatoly Karpov also preferred the restaurant with a view to the Herastrau lake.
The place opened in the inter-war period. Its designers were architect Horia Creanga, grandson of famous Romanian writer Ion Creanga, and Romanian-American modernist architect Haralamb Georgescu – also known as Harlan Georgesco.
City Grill runs 16 restaurants, some 4,500 seats in total, under the brands Hanu' Berarilor, Trattoria Buongiorno, City Grill, City Café, and Caru' cu Bere. The main shareholder is Romanian entrepreneur Dragos Petrescu, who founded the group in 2004.
(photo source: restograf.ro)
Normal