Partner Content
(P) Sunday Extravaganza: Experience a Spooktacular Halloween Brunch at Roberto's Restaurant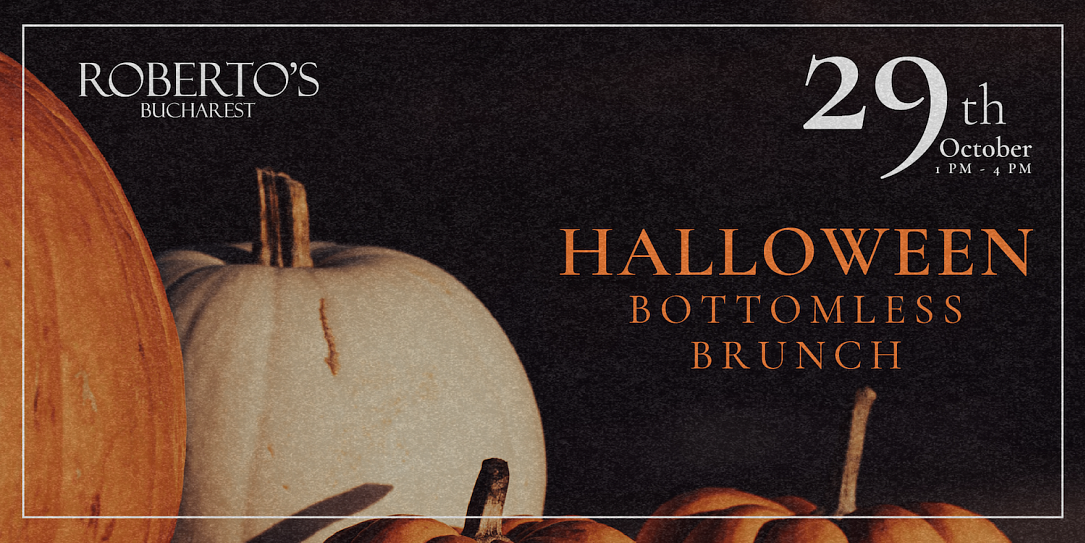 With the weekend approaching, it's time to plan something exciting, and we have just the thing for you! On Sunday, October 29th, InterContinental Athénée Palace invites you to its spooktacular Sunday "Bottomless Halloween Brunch" at Roberto's Restaurant.
Whether you're a food enthusiast, looking for a unique way to celebrate Halloween or simply relax before starting a new week, this event offers something for everyone.
Here's what you can expect:
International culinary journey
Roberto's Restaurant is ready to take you on a culinary adventure around the world. From mouthwatering appetizers to hearty main courses, the menu features a wide variety of international cuisines, making it a perfect choice for food connoisseurs.
Live cooking stations
The live cooking stations add a unique dimension to your dining experience. Watch as the talented chefs prepare delectable dishes right before your eyes, enhancing the freshness and flavors of your meal.
Traditional Romanian flavors
For those who appreciate local cuisine, the brunch also includes traditional Romanian dishes. Savor the authentic tastes of Romania as you explore this aspect of their diverse menu.
Sweet tooth indulgence
No meal is complete without dessert and this Halloween Brunch doesn't disappoint. A tantalizing array of desserts awaits you, offering a sweet conclusion to your culinary journey.
Family friendly
This event is perfect for families and a great opportunity to celebrate a special Halloween meal with children. Those under 6 years old can join for free, and kids between 6-12 years of age receive a 50% discount.
So, don't forget to save the date for celebrating Halloween in a memorable way: October 29th, between 1 PM to 4 PM.
Consider making a reservation to secure your spot by calling +(40) 731 305 777 or emailing buhap.info@ihg.com and find out more about the brunch on the Facebook event page.
(p) - This is an Advertorial.
Normal