Partner Content
(P) Interview with an Admissions Officer: What to expect from an International School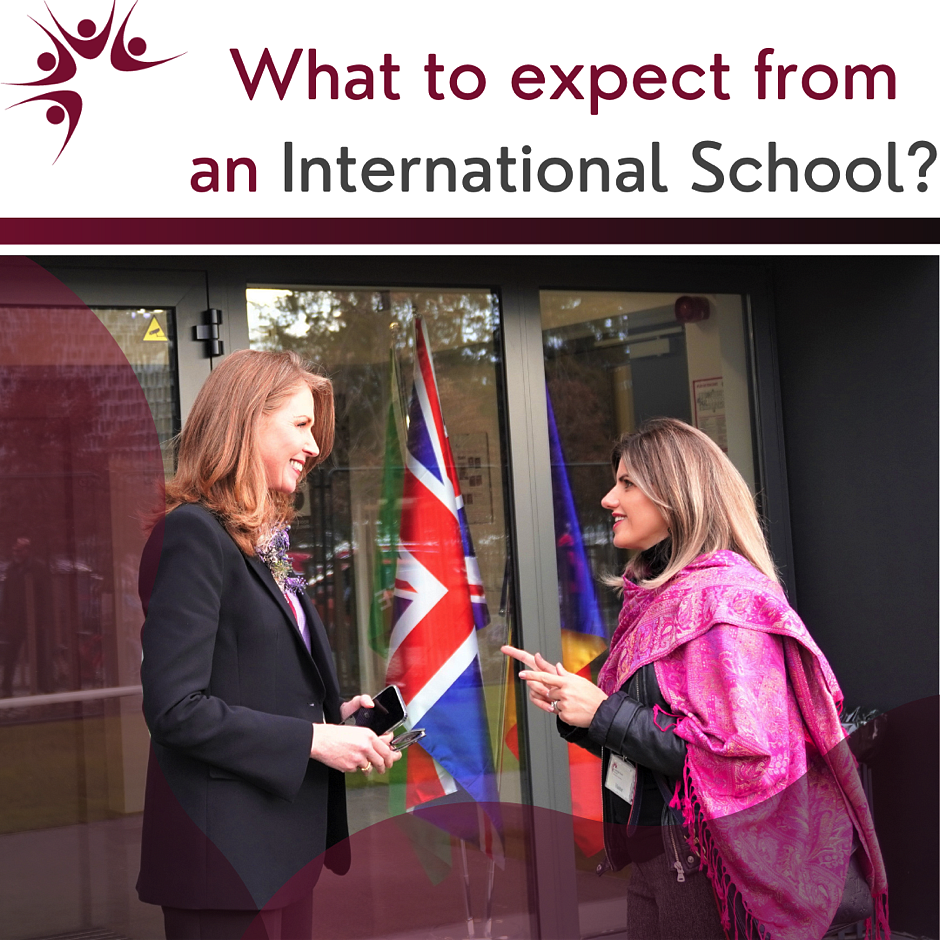 Deciding to move to another country can be an overwhelming experience, and choosing the right school for your family is one of the most important decisions. Jenny Al Busaidy, CSB's Admissions Officer, discusses moving to Romania, and what the admissions process would look like at an international school.
Hi Jenny! How are you?
Great, thank you! February is our busiest month, as we are in the process of re-registration and a lot of new families are thinking about joining us. I really enjoy talking to new parents and guardians, coming to work every morning to talk to new people is my ideal job!
You're originally from Ireland, what has life been like since moving to Romania?
It's been quite an adventure. I moved with my family for my husband's job in 2019. We were quickly settling in but got a little derailed, as did everyone when CoVid-19 hit globally. However, we are so excited to be able to travel again. Romania is an incredibly beautiful place and has a lot to offer, I especially enjoy the mountains for hiking and skiing.
What advice would you give to families moving to Romania, and looking at schools in Bucharest?
My family and I moved many times Internationally with our children. We always looked for a balance of a school that cared about academics, but was also a warm, welcoming environment not only for our children but also us as parents.
Romania is a beautiful place and has a lot to offer: from mountains to beaches, to cities. There are many cultural events to explore in and out of Bucharest, and so many enriching children's activities. I really do believe it is a wonderful place to bring a family.
Finding the right school is the priority for most families relocating to Bucharest, and the main reason that many families come to us at CSB. We believe the right fit for a student is very important, knowing the challenges that an international move presents. Families come to us as we offer quality British education to our students, while still focusing on their pastoral care and wellbeing, as well as offering many exciting extra-curricular programs too. This is really important for families who are transitioning between home and new country.
What would you expect from the Admissions department in an International school?
The best thing about working in Admissions is meeting a large number of families, and each family has a unique situation. They are the best people to guide you into finding the right fit, as they have experience with students coming from a variety of International schooling systems. We are very familiar with this at CSB, as we have students from all over the world, and currently have 42 nationalities.
In the Early Years, typically a family would meet Admissions alongside the Head of Year. Starting from ages 6 and up, a parent meeting and school tour would be followed by the students completing an entry exam. At CSB, if students join us during IGCSE and A Levels, we will ask them to provide evidence of their previous results or mock examinations.
Ultimately, families should expect some form of guidance, transparency, excellent communication and a welcome and positive attitude throughout the process.
What's a day like working in admissions?
A day in Admissions is multi-faceted! My colleague Natali and I get a large number of enquiries from prospective parents. Quite often we will spend the morning calling them, and arranging to meet with them online, or to give them a school tour. We regularly organise Open Days for new families to come and visit, so quite often we meet with other departments to arrange this. This month, we are finalising the re-registration of our current families, and I am happy to say that the feedback we are getting is wonderful. Natali and I also like to know what is going on in the school, as it's important to stay up to date, so quite often we will visit a classroom, speak to the Heads of Years, or speak to students in the canteen. We really enjoy getting to know new students, and finding out how they are liking their first year.
What do you enjoy the most about your job?
I very much enjoy meeting new families, whether they are from here, in Romania or abroad, and discussing who we are at CSB. The enrolment process can be quite a daunting process for students and the parents, and we do our best to make this as easy as possible.
You mentioned that you really enjoy interacting with families, can you tell me your most rewarding experience since starting CSB?
Yes! I think the most rewarding experience I have had since starting here has been seeing how the school came together to help families arriving from Ukraine since the war started. I am so glad that were able to place quite a few students, and are continuing to support them. I am proud to be a part of such a compassionate and caring community and look forward to continuing our efforts in assisting those in need.
What advice would you give to parents thinking of joining Cambridge School of Bucharest?
Cambridge School of Bucharest is a great option for parents looking for high quality education for their child. We offer a strong academic program, with a well-rounded curriculum that prepares students for success in higher education and beyond.
My advice is to research the school's curriculum and pedagogical approach, to ensure it is the right fit for your values and goals for your child. It is always important to see the school and its facilities, we have a virtual tour on our website for those not able to visit, and myself or Natali will happily provide a school tour. Following this process will help make an informed decision when choosing the right school.
CSB is committed to helping families make the transition to their new homes as smoothly as possible. With a focus on academic excellence, personal growth, and community involvement, CSB is a school that prioritizes the well-being and success of each student and family. To contact Jenny, follow this link.
(p) - This article is an advertorial.
Normal