Partner Content
(P) Cambridge School of Bucharest welcomes students for an exciting new academic year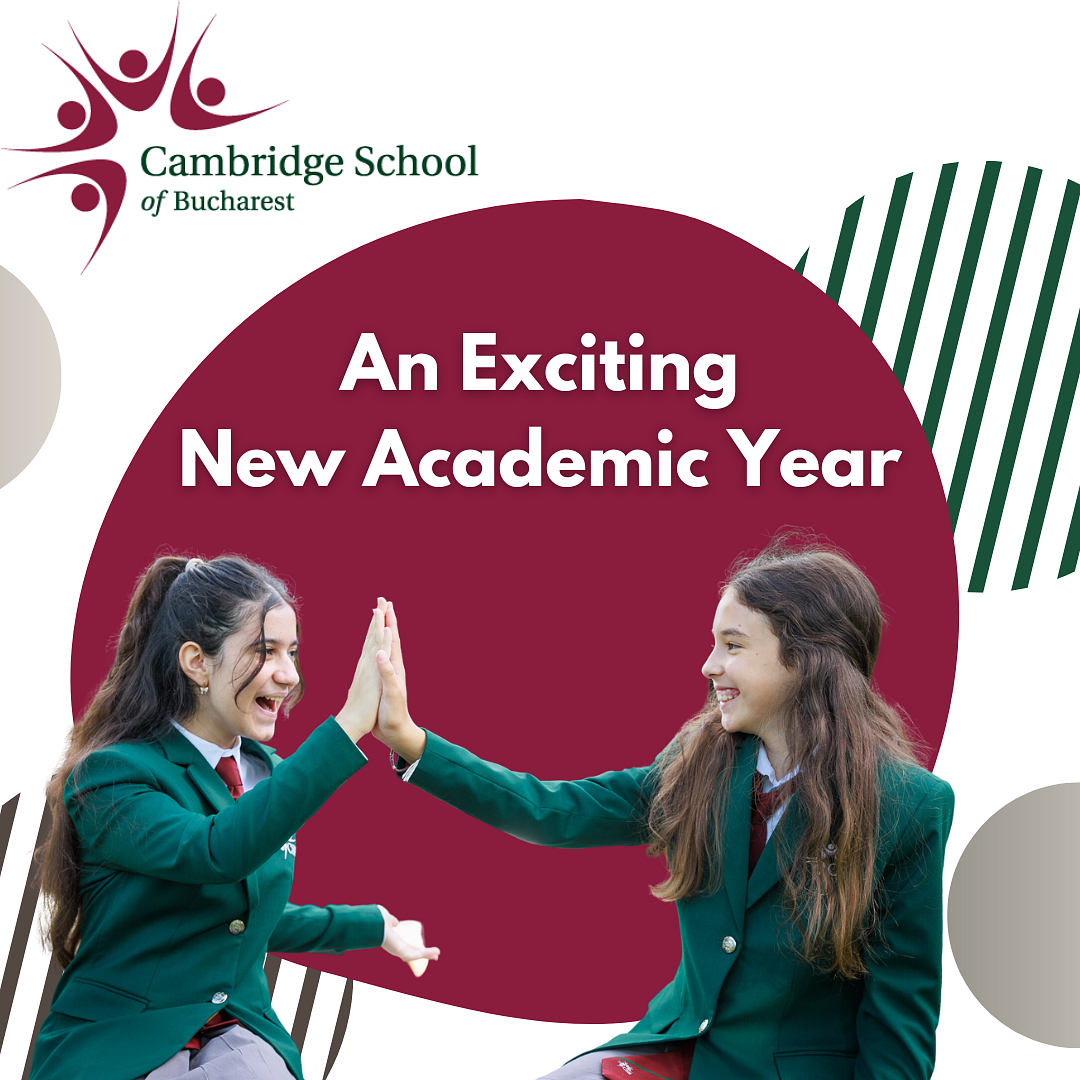 A familiar sense of excitement fills the air as students, parents, and educators eagerly gather at the gates of Cambridge School of Bucharest (CSB) once again, marking the beginning of yet another year of growth, achievement, and boundless opportunities.
Reflecting on the triumphs of the previous year, CSB continues to build on its legacy of success. Notably, every student who undertook their IGCSE and A-Level exams in May 2023 emerged ecstatic, with an outstanding pass rate. A staggering 49% of A Level students achieved the highest grades of A and A*, while 53% of IGCSE students earned the coveted A-A* grades. A handful of students walked away with all A*s, which is a testament to the unwavering support and innovative teaching methods that our faculty employ, fostering an environment where students thrive and reach their full potential.
Central to the thriving community is the remarkable diversity of nationalities, contributing to the rich tapestry of this school. This melting pot of cultures and backgrounds allows global points-of-view to intertwine, enriching the educational experience and preparing students for the globalised world they will one day lead.
Guiding expat families through the transition to a new country and school is no small feat, yet the school's admissions team always rises to the occasion with exceptional dedication. Ensuring that every family feels welcome and supported, the team goes above and beyond to connect expat families, encouraging a sense of camaraderie and support that transcends the classroom.
"We are always excited to welcome new families. Moving country with children is no small feat, and we make sure they feel welcomed from the moment they step foot at our gates." – Jennifer Al Busaidy, Admissions Officer
Embracing the ethos of unity and belonging, Heads of Year are orchestrating a series of events designed to warmly welcome new families into the school's vibrant community. The school's buddy system further guarantees a seamless transition for students, easing their integration into CSB's nurturing environment.
"Orientation week sets the tone for our students' journey at our school. They are greeted with warmth by our school community and have a dedicated team of staff and student mentors. This ensures that every new student is not just guided and supported but genuinely acknowledged and welcomed into our school's vibrant community." – Heather Tereszczenko, Head of Years 5 & 6
The school's curricula are designed to support and nurture students, giving them access to new skills and diversifying their interests. In 2022, the Education for Sustainable Development and the was established, imparting invaluable lessons that empower students to become responsible global citizens. Additionally, CSB will be growing on its charitable activities this academic year, ensuring students do their part in giving back to the community, and instilling lifelong values of empathy, compassion, and social responsibility.
In a dynamic world driven by economic complexities, the school recognises the importance of equipping students with essential life skills. Building on the success of the previous year, CSB continues its Financial Education Curriculum, a programme designed by CSB students to impart crucial knowledge about budgeting, saving, and business planning. By nurturing financial literacy from a young age, the school empowers students to navigate the intricacies of the modern financial landscape with confidence and competence.
Philosophy, often described as the art of critical thinking, finds its rightful place within the curricula. The newly introduced and student-led Philosophy Curriculum challenges students to transcend their individual perspectives, fostering an open-mindedness that is essential in today's interconnected world. Encouraging students to explore profound questions and engage in thoughtful discourse, CSB nurtures the next generation of visionary thinkers and leaders.
Throughout the summer, students in Key Stage 4 and 5 have actively participated in a variety of work placements and internships. These experiences were crafted to provide them with a deeper comprehension of professional environments, offering valuable insights into potential careers. This exposure assists them in identifying their interests and potential future vocations. Every student who joined these initiatives has gained indispensable skills and developed a fresh perspective, fostering motivation as they approach the upcoming academic year.
As the sun-soaked days of summer fade into memory, CSB eagerly embraces the upcoming sports season, a testament to the school's holistic approach to education. Over the summer, students enthusiastically participated in various sports activities, laying the foundation for a season of camaraderie, teamwork, and athletic achievement.
With its steadfast commitment to providing students with endless opportunities for growth, CSB sets the stage for an extraordinary academic year. As we embark on this new chapter, we celebrate our students' achievements, honour our dedicated educators, and anticipate the incredible journeys that lie ahead. At CSB, every day is an invitation to explore, learn, and thrive - a testament to the enduring spirit of excellence that defines our remarkable school. To find out more, contact the Admissions Team.
(p) - This article is an advertorial.
Normal