Partner Content
(P) The Advantages of the IB Diploma Programme at International School of Bucharest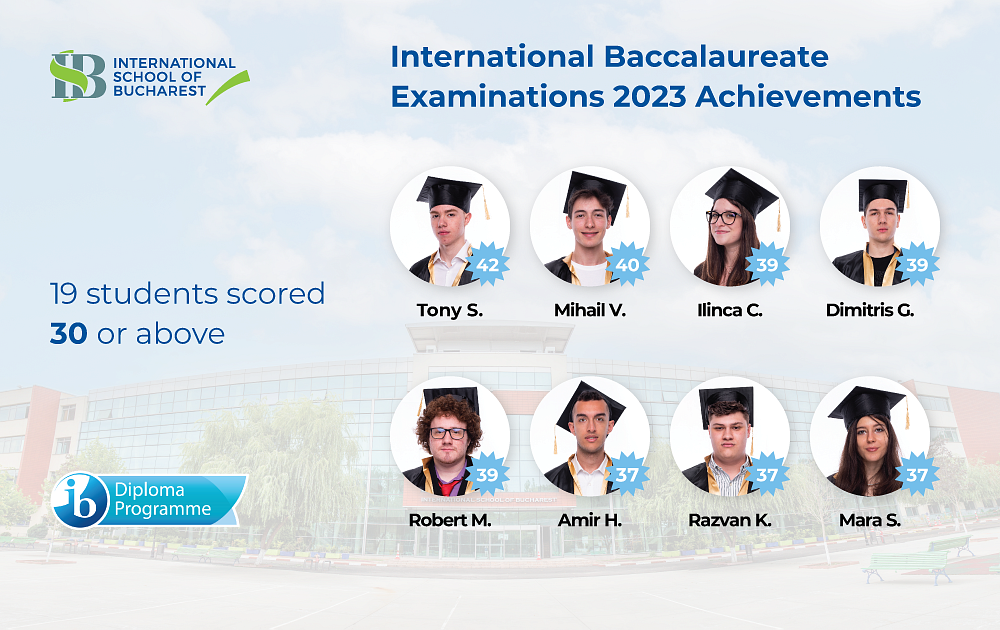 As the world continues to change rapidly, it is our responsibility as educators to prepare our students for an unpredictable future. Recent political and technological developments like ChatGPT made it obvious that today's students must prepare to enter a dynamic and challenging world that requires transferable and adaptable skills.
At ISB, we recognise the importance of adapting to these changes and keeping up with the latest research and developments in education to nurture learners ready to tackle tomorrow's challenges. This is why we have offered our students the International Baccalaureate Diploma Programme (IBDP) as a pre-university preparation programme.
The IBDP is a globally recognised, rigorous course many universities worldwide recognise. The program offers a challenging and diverse curriculum that aims to develop critical thinking, intercultural understanding, and a sense of social responsibility. One of the advantages of the IBDP is its broader curriculum, which requires students to study a range of subjects, including literature, languages, science, math, and social studies. This helps students develop a well-rounded knowledge base and diverse skills, preparing them for various career paths.
Another advantage of the IBDP is its emphasis on critical thinking and problem-solving skills. The program strongly emphasises developing these skills, which helps students become independent learners and prepares them for the rigours of university-level coursework. Additionally, the IBDP has an international perspective, as it is taught in over 150 countries and is recognised by universities worldwide. This helps students become global citizens and prepares them for an increasingly interconnected world.
Furthermore, the IBDP is designed to help students develop their unique interests and passions. This approach helps students become self-motivated learners and fosters a love of learning. The IBDP also evaluates students on internal and external assessments, allowing them to showcase their strengths and improve their weaknesses.
Some may have concerns about the heavy workload for students in the IBDP. However, the IBDP's focus on individual interests and passions allows students to take ownership of their learning and make choices that suit their strengths and interests. Additionally, the program's emphasis on critical thinking and problem-solving skills helps students become more efficient and effective learners, which can ultimately reduce their workload.
At ISB, the IBDP offers our students the best education to prepare them for the future. Its rigorous curriculum, emphasis on critical thinking, and international perspective help develop globally competent and confident life-long learners with future-ready skills. The IBDP's evaluation system allows students to showcase their strengths and improve their weaknesses, making it an excellent choice for students who want to attend top universities and engage in further study upon graduation.
"As an experienced IB and Cambridge school, we will continue to look at our students' learning holistically and improve our teaching and learning for the upcoming academic year. As educators, we have to equip our students with the necessary skills and knowledge to navigate an ever-changing world. At ISB, we understand this responsibility and have taken steps to provide our students with a well-rounded education that prepares them for an unprecedented future. The IBDP is a cornerstone of our approach, offering a curriculum that fosters critical thinking, problem-solving, and social responsibility. By nurturing these skills and encouraging individual passions, we empower our students to become self-motivated learners who are equipped to tackle any challenge that comes their way. We are committed to providing the best education possible for our students and look forward to seeing the incredible things they will achieve". said Serdar Sakman, Head of School.
(p) - This article is an advertorial.
Normal