National Day of Romania: Events celebrating 100 years since the Great Union - live stream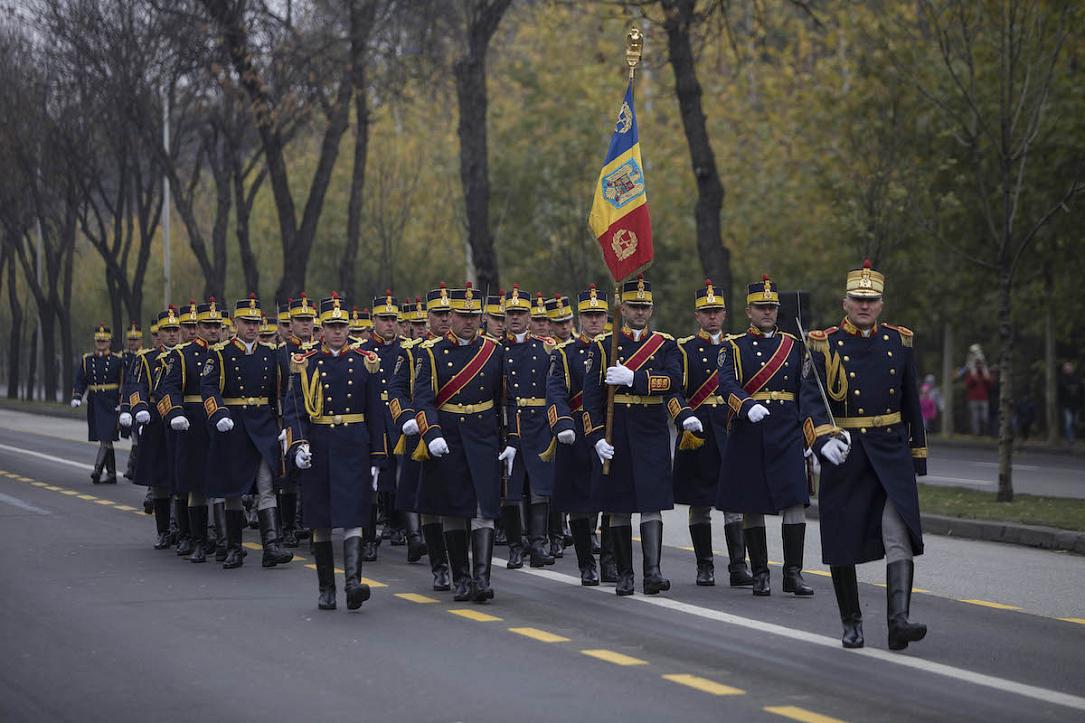 100 years ago, Romania managed to fulfill one of its greatest dreams – to unite all the provinces where the Romanians were in the majority with the Romanian Kingdom of the time. And this moment remained in history as the Great Union of 1918.
Romania's National Day marks exactly this moment – the Great Union – on December 1. Military parades and many other events will be organized in cities throughout the country this Saturday, with all eyes being on the capital Bucharest and the city of Alba Iulia – where the Great Union declaration was signed.
We've made a list of the most important National Day events:
Bucharest
The National Day celebrations will begin at 08:00 on Saturday, December 1, with a military and religious ceremony that will take place at the Tomb of the Unknown Soldier in Carol I Park in Bucharest.

Then, the traditional military National Day parade will start at 10:00. About 4,000 soldiers and specialists from the Ministry of National Defense, the Ministry of Internal Affairs, the Romanian Intelligence Service and the National Penitentiary Administration, as well as troops from several allied or partner countries will participate in the parade. The troops, alongside more than 200 technical means, will pass under the Arch of Triumph in Northern Bucharest. During the parade, about 50 aircraft will fly over the area. The drivers should know that several traffic restrictions will be in place in the Arch of Triumph area during the parade.

Watch the military parade in Bucharest live (first feed from PRO TV, second one from the public television TVR1)

The Cotroceni National Museum, where King Ferdinand signed the "Proclamation to the Country," which announced the union of Transylvania and Bucovina with Romania, will be open to the public on December 1, between 09:30 and 15:30. The Dimitrie Gusti Village Museum will also stay open this weekend.

The program of the Christmas Market in Bucharest's Constitutiei Square also includes special events for December 1, namely concerts and folk music and dance shows starting 18:30, and a special music show dedicated to the National Day starting 21:50. The official program is available here.

At 20:00, Pink Martini will go on stage at the Sala Palatului in Bucharest. Tickets can still be purchased online here.

Alba Iulia

All eyes will be on this city in Transylvania on December 1, as this is the place where the Great Union resolution was signed 100 years ago. The unification declaration was read during a public event attended by over 100,000 Romanians from villages throughout Transylvania.

Thus, several events marking this special historical moment are being organized in Alba Iulia in this period, with the participation of some 1,800 soldiers and specialists from the Ministry of National Defense, the Ministry of Internal Affairs, the Ministry of Justice and the Romanian Intelligence Service, and about 185 technical means.

On December 1, a short military ceremony will be organized at the monument dedicated to King Ferdinand starting 15:00. Then, at 15:10, the Great Union monument will be inaugurated. The military parade will start at 15:30, on the city's 1 Decembrie 1918 Blvd. The official program of the military activities organized in Alba Iulia is available here.

However, there will also be many other events organized in the city on December 1, including a Union March – which will start at 08:00 and will follow the route CFR Train Station-Ferdinand Blvd.-Calea Motilor-Unirii Park, and a folk music concert and fireworks in Cetatii Square. The full program can be found here.

Most of Romania's big or small cities, towns and villages will mark the National Day in their own way

For example, Cluj-Napoca will organize a military parade starting 11:00 in the Avram Iancu Square, which will be followed by shows of lights & sound, and fireworks in the evening. Other events, including concerts and film screenings will be organized in other parts of the city. The full program is available here.

Meanwhile, in Iasi, one of the most beautiful cities in the region of Moldova, the National Day celebrations will kick off with a folk music concert in Unirii Square. Then, other events will be organized in the city, including a military parade and the special event dedicated to turning on the Christmas lights in the city. More details are available here.

Sibiu will also organize a military parade starting 11:00, and a Hora of Unity (Hora Unirii) dance in the city's Union Square. The city will also host other events such as concerts, exhibitions, and a film screening. Further details here.

Public television TVR announced it would be the official broadcaster of the military parade in Bucharest, providing signal to other local and European televisions. In fact, most televisions in Romania will most likely include live images from the Bucharest military parade in their December 1 program, with the most popular being Antena 1 and Pro TV, and news stations Digi24, Realitatea TV and Antena 3. Some of them may also live stream on Facebook. TVR will also broadcast live the ceremonies at Alba Iulia and Focsani.

Bonus:

A short video of children from a secondary school in Pitesti singing the Romanian military song Treceti, batalioane Romane, Carpatii! (Romanian battalions, cross the Carpathians!). The moment is part of the activities the children have been preparing for the National Day.

La multi ani, Romania!

Irina Marica, [email protected]

(Photo source: Inquam Photos/Alexandra Pandrea)

-->

Normal

-->