News from Companies
MerchantPro: In 2023, Black Friday turned into Black Week. On Friday, sales remained stagnant, but weekly overall sales increased by 13.5%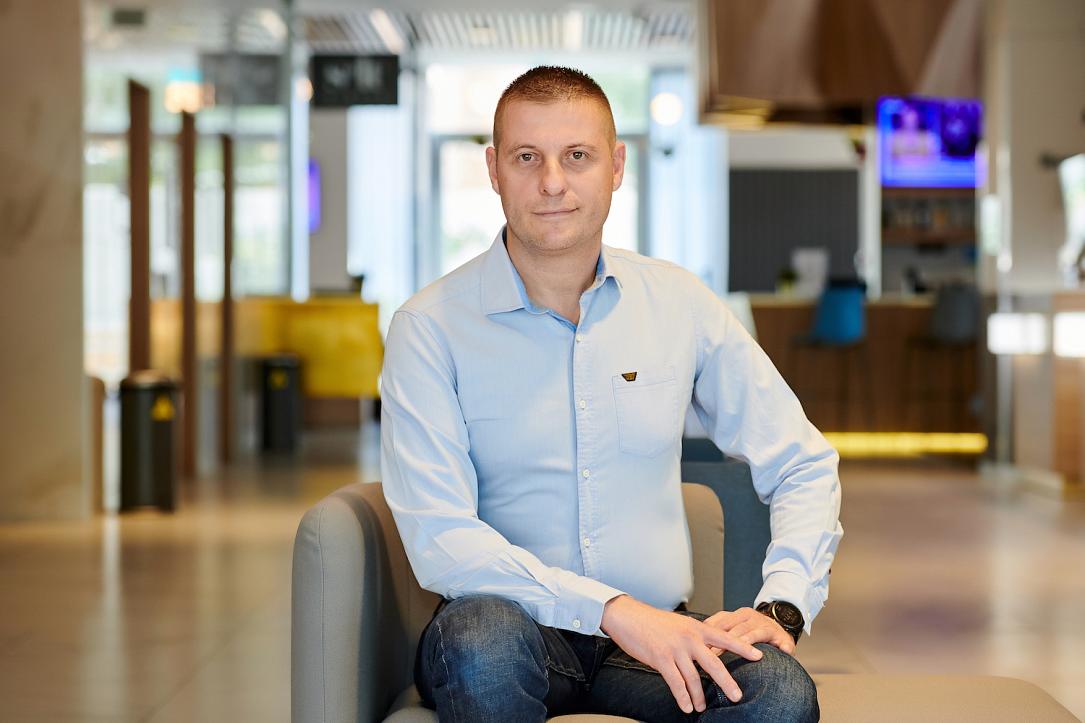 The most significant increase occurred on Saturday, with +20% growth in the number of orders.

Beauty and Sport emerged as the standout segments, experiencing substantial increases during the Black Week
The analysis conducted by MerchantPro on data collected from a representative sample of nearly 1000 local online stores using the SaaS eCommerce solutions platform reveals that Black Friday has evolved into an entire week of discounts and promotions in Romania. This shift has led to the distribution of sales throughout the entire week, but overall has resulted in more orders compared to 2022. Consequently, there was a plateau in sales on the traditional Black Friday (November 10th), both in terms of transaction volume and their total value.
Throughout the entire week, from Tuesday to Monday (November 7th-13th), sales increased by 13.5%, and the number of orders placed grew by 10%. The standout day, in comparison to Black Week 2022, was Saturday, November 11th, with a remarkable +20% increase in transaction volume and +36% from a value perspective.
This year's purchasing behavior has changed, as a result of the extension of discount periods both before and after Black Friday, towards the weekend and Cyber Monday. In terms of overall performance, Black Week recorded a 10% increase in the total number of transactions compared to the Black Friday week of the previous year. Revenues have surged by 13.5%, indicating a robust growth in consumer spending. The interesting phenomenon is that the extended discount period provided customers with the opportunity to scrutinize offers in more detail, ultimately choosing to spend more. This signals that we now have a more mature and rational shopper who no longer makes impulsive purchases - said Arthur Rădulescu (in opening picture), CEO of MerchantPro, a SaaS eCommerce platform serving over 2000 active local stores.
Black Friday is transforming
Although Friday, traditionally associated with Black Friday, experienced a stagnation in the number of orders, the days of Thursday, Saturday, Sunday, and Monday showed significant recovery, with year-on-year transaction increases ranging from 11% to 20%. This suggests that consumers have adapted to the new format, spreading their purchases throughout the entire week.

Hourly analysis for Friday, November 10th, highlights that although fewer orders were placed in the first part of the day compared to the previous year, the afternoon brought recovery. The most significant increases were recorded between 6:00 PM - 7:00 PM (+27%) and 7:00 PM - 8:00 PM (+23%).
60 Euro, the average shopping basket value
Although Black Week 2023 brought an increase in the number and value of transactions, the average shopping basket value has remained at a similar level to that recorded during Black Friday 2022, standing at 60 Euros. This reflects a balanced and stable purchasing behavior, indicating an increased focus on efficiency and planned spending by shoppers.
"Attractive deals, promotions, and specific discounts, but especially the use of technology to enhance the shopping experience, have been essential factors for the sales growth. User-friendly interfaces, quick and secure payment solutions, and personalized offers have contributed to creating a more efficient online shopping experience," stated Arthur Rădulescu, CEO of Merchant Pro.
What Romanians Bought on Black Friday 2023
At the platform level, the Beauty and Sport categories recorded the highest growth, with a +47% and +37% increase, respectively, in terms of transaction volume during the analyzed period. The positive dynamics in these categories were sustained throughout each day of the examined week.
According to the MerchantPro analysis, traditional Black Friday purchasing segments, namely Fashion and Home&Deco, reported similar results compared to the previous year, with the number of orders remaining stable throughout Black Week.
However, an interesting consumer behavior is highlighted, with no growth recorded on Black Friday in any of these segments. Significant increases were observed on Thursday for the Fashion segment, with a +20% rise. On the Home&Deco segment, the positive momentum came during the weekend after Black Friday, with a 20% increase in transactions on Saturday and a 17% increase on Sunday.
The MerchantPro analysis takes into account consolidated data from nearly 1000 local stores using the MerchantPro eCommerce platform for the period of November 7-13, 2023, compared to a similar period (November 8-14) in 2022
About MerchantPro
MerchantPro is a project of the company ShopMania Net, catering to eCommerce entrepreneurs in Romania and Europe. It provides competitive eCommerce functionalities, professional support services, and personalized solutions tailored to specific development needs.
The MerchantPro platform is utilized at a regional level, with over 5,000 online stores leveraging its features over the course of its 15 years in the market. In the last two years, MerchantPro has strengthened its presence in both the domestic and international markets, with nearly 2000 active stores in Romania and a continuously growing number in the Western and Southeastern European markets.
*This is a Press release.
Normal