Media: Romania's ruling party leader, suspect in money laundering case in Brazil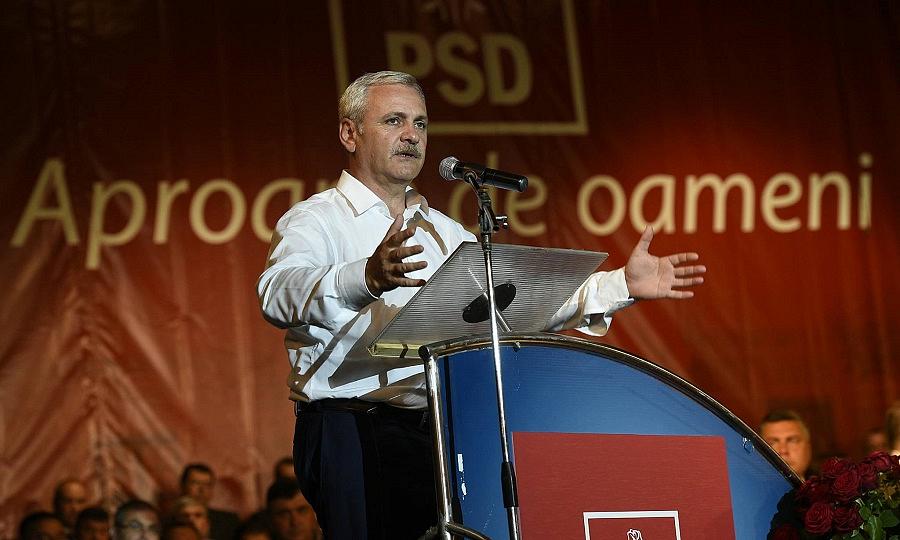 Liviu Dragnea, the leader of the ruling Social Democratic Party (PSD) in Romania, is allegedly investigated for money laundering in Brazil.
Rise Project and Folha de São Paolo, one of the biggest publications in Brazil, say they've obtained the confirmation that the Brazilian authorities are carrying out an investigation that targets Liviu Dragnea. The authorities in Brazil have started the investigation after being contacted by the Romanian prosecutors in July last year, according to local investigative journalism organization Rise Project.
Investigators believe Dragnea used money from corrupt businesses in Romania to buy property on the beach in Cumbuco, a small village located at about 30 kilometers from Fortaleza, the capital of Ceara state. The Romanian politician is believed to have laundered money with the help of so-called "oranges" (laranja in Portuguese), a term used for people who are brought forward by corrupt politicians or criminals to hide their involvement in various affairs.
According to Rise Project, the two "oranges" in this case are local businessman Mugurel Gheorghias, an old friend of Dragnea and a former main shareholder of TelDrum, a local company currently investigated for fraud that is believed to be controlled by Liviu Dragnea, and a former Brazilian taxi driver. Journalists say Gheorghias owns a Brazilian firm, which he used to buy a luxury villa with tennis court and swimming pool on the shores of the Atlantic Ocean. The villa, nicknamed "Casa Grande", allegedly hosted the PSD leader many times.
The other "orange", namely the former Brazilian taxi driver Cauby Cursino Campos Junior, was the one who signed all the documents of the Brazilian transactions conducted by Mugurel Gheorghias. However, the Brazilian authorities are sure Cauby Junior had no money to invest in Brazilian firms, and believe the money came from Romania.
Rise Project says Dragnea is represented in Brazil by lawyers in Fortaleza contracted by a law firm in Portugal.
In his turn, Dragnea said the information about his money laundering investigation in Brazil is false, local News.ro reported.
Liviu Dragnea is one of the most powerful politicians in Romania, being the head of the ruling party PSD and the president of the Chamber of Deputies. He is currently investigated by Romania's National Anticorruption Department (DNA) for establishing an organized crime group and abuse of office. The new case concerning the PSD leader comes as a result of two investigations conducted by OLAF (the European Anti-Fraud Office) into projects financed by the European Regional Development Fund for road construction in Romania, which were concluded in May and September 2016.
This is the third case involving Dragnea in Romania, after a suspended prison sentence for having tempered with a 2009 referendum, and another abuse of office and forgery one, where the trial is ongoing.
Irina Marica, irina.marica@romania-insider.com
Normal