Local NGO invites one million Romanians to join massive World Cleanup Day in September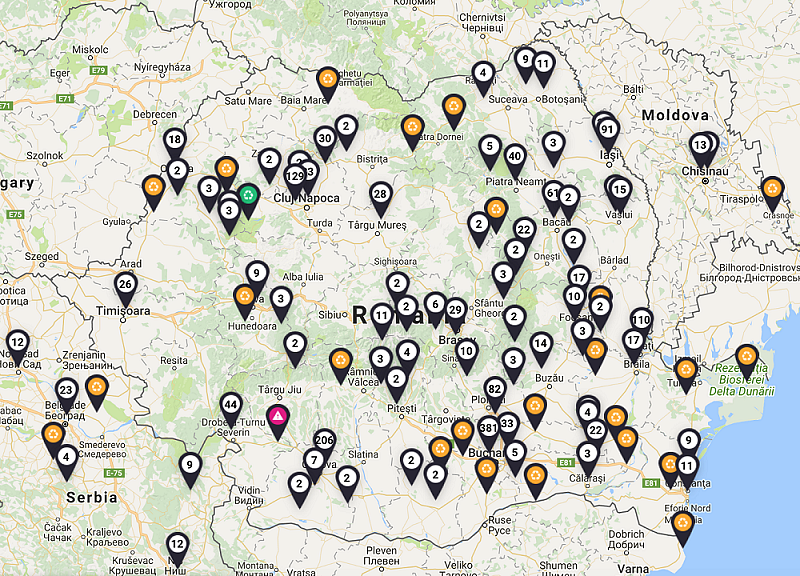 Local social movement Let's Do It, Romania! invites Romanians to join the massive global initiative World Cleanup Day on September 15, hoping to unite one million Romanian volunteers to clean up Romania.
At international level, 150 countries joined the global social action. The goal of the World Cleanup Day is to mobilize 5% of the world's population to produce a real change in behavior towards resources and generated waste.
In Romania, those interested in joining the National Cleanup Day can register at www.letsdoitromania.ro. Those registered will be able to choose the areas they clean through the World Cleanup app, which can be downloaded from the AppStore or Google Play.
The volunteers will clean up waste whose mapping or identification was done via the World Cleanup mobile app. Those who contribute to the Waste Map can win prizes worth over RON 17,000, such as laptops, smartphones and a trip for two in Romania. The mapping will end on September 2.
All waste areas are loaded into the World Waste Platform, the world's first database on waste. It includes information about the place, types and origin of the waste for analysis and to show the progress achieved.
The Let's Do It World! movement, the organizer of the World Cleanup Day event, was born in 2008 when Estonia organized its first National Cleanup Day and managed to mobilize 50,000 volunteers in one day. Romania has been part of the international network Let's Do It World! from the very beginning, being the fourth country to organize a national cleanup action.
Irina Marica, [email protected]
Normal