Largest urban beach in Europe opens close to Bucharest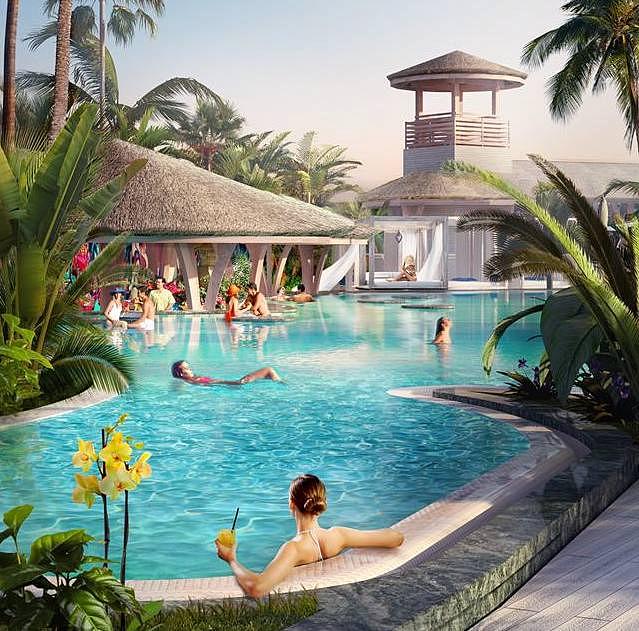 Therme Bucharest, the biggest wellness and spa complex in Romania, announced it would open a 30,000 sqm beach starting June 10.
The Sands of Therme beach, which comes with a 720 sqm tropical pool and 1,500 sunbeds, is located 15 minutes away from the capital and is the largest urban one in Europe, according to an announcement on the company's Facebook page.
The pool is surrounded by tropical plants and palm trees, the water has a constant temperature of 30 degrees Celsius and is 1.26 meters deep.
The Sands of Therme beach also features two volleyball courts and two football courts, one on sand and one on grass. A wine bar, a cocktail bar, a barbecue venue, an ice cream parlor, and a Mediterranean garden can also be found on site.
Therme was inaugurated at the beginning of 2016, and is owned by Austrian group A-Heat. The project, whose construction began in 2013, required an initial investment of EUR 50 million.
Therme Bucharest inaugurates new area for families
(Photo: Therme Bucuresti Facebook Page)
Normal