Russian attacks "very close" to border but no drone landed in Romania, president Iohannis says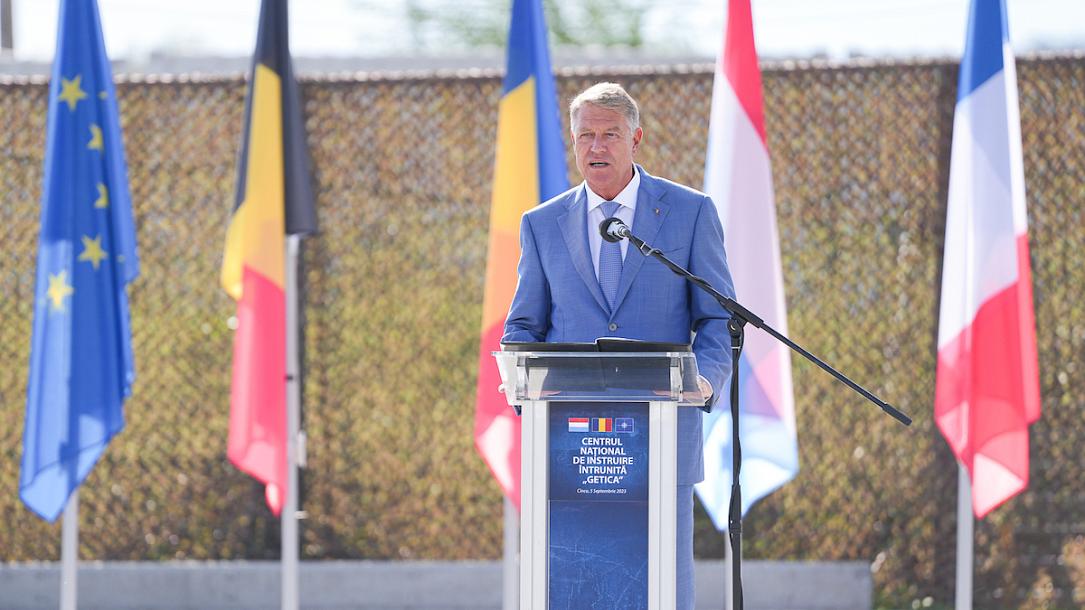 President Klaus Iohannis said on Tuesday, September 5, that although recent Russian attacks on Ukraine hit very close to the border with Romania, "no drone and no part of a device landed in Romania."
Ukrainian officials recently said Russian drones launched during an overnight attack detonated on Romanian territory, but Bucharest denied the reports. Romania's Ministry of Defence said that the situation generated by the Russian air strikes has been monitored in real time, and at no time "did the means of attack used by Russia generate direct military threats to Romania's national territory or territorial waters."
During Tuesday's joint press conference with Luxembourg's prime minister Xavier Bettel, held at the NATO military base in Cincu, president Klaus Iohannis backed the Defence Ministry's statement and confirmed that no drone fell in Romania.
"I can tell you no piece, no drone and no part of a device landed in Romania. We have total control over our national space. I checked absolutely everything, and I can reassure the population that there was nothing that reached Romania," president Iohannis told reporters.
"But, yes, we are concerned because these attacks are taking place very close to the Romanian border. Just today, the defence minister told me there were verified attacks 800 metres from our border, so very, very close. But we are alert, we are careful, and we are very well defended within NATO," he added.
When reporters asked how Romania would react in the case of such an event, especially as Romania is a NATO member, Klaus Iohannis said there is a scenario, a plan for every possible incident.
"During the last NATO Summit we decided on a number of very concrete issues, and I can tell you yes. We know exactly who, when and what to do if something falls on NATO ground. If one event happens, if the size of the event exceeds something that is very clearly stated in our procedures, everybody knows how and when to do it. But I am convinced that you understand that is not public information, but I can tell you for sure – yes, we have a scenario, we have a plan for every possible incident," the Romanian leader said.
"But of course, being prepared does not mean we wish to have an incident. We do not wish to have incidents on NATO ground, which, in this case, is Romania," he added.
The Romanian leader and the prime minister of Luxembourg visited the military base in Cincu, Brasov county, on Tuesday, and the war in Ukraine and the security in the Black Sea region were among the topics discussed.
irina.marica@romania-insider.com
(Photo source: Presidency.ro)
Normal