This is a PRESS RELEASE. To publish a press release on this website, email [email protected]
Press Release: How to take better HR decisions with people analytics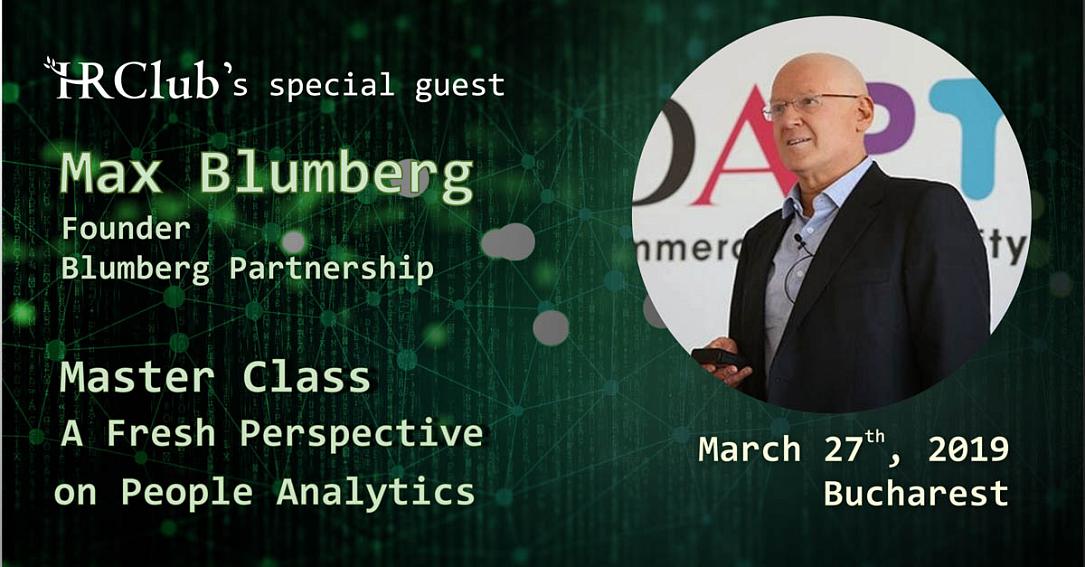 Technology has transformed the business environment in many ways, from the new tools we use in our day to day jobs to the robots that replace certain parts of the employees' role. The HR function has also benefited from the technological revolution, with professionals using analytics capabilities for the workforce (also known as "people analytics"), to make better, data-based decisions.
What does people analytics mean?
The concept implies analysing employee data to generate insights that support decisions regarding recruitment, retention, workforce planning, training efficiency and even predict employee performance. A 2017 study by Deloitte shows that 71% of companies see the investment in people analytics as a priority, but only 8% claim they have the necessary data to implement the processes.
Despite the fact that many organisations invest more on human resources than on the marketing, purchasing and development functions put together, the analysis of HR investment is still at a basic level, due to the lack of know-how. Industry professionals need long-term courses to understand how to create a scientific analysis for HR processes and programs, which can then be linked back to the overall business objectives.
The benefits of using people analytics
The human resources function, as the other company functions, must prove ROI for the senior management team. According to a McKinsey study, companies that employ people analytics are 80% more efficient in recruitment, 25% more productive, and have an increase of 50% in retention.
Plus, organisations from different industries have seen positive results from using HR analytics. A global financial services company has used an algorithm that determines which employees have the biggest probability to quit and, as a result, retention programs implemented have shown a $70 million saving in one year.
A multinational energy company has reduced the number of sick days taken by its employees through better planning of paid leave days throughout the year, whilst a restaurant chain has managed to identify the most relevant factors to address, that subsequently determined an increase in employee performance and revenue.
The first steps to implementing data-based decisions in HR
Historically, the majority of workforce allocation and investment decisions were based on the manager's instinct, that could have led to unsatisfactory results due to biases. Now, advanced quantitative methods can support decision making for HR processes and result in improved ROI for the workforce.
To help HR professionals and senior managers implement people analytics strategies, HR Club is organising the master class "A Fresh Perspective in People Analytics", held by Max Blumberg. Max is the founder of Blumberg Partnership and is one of top 50 influencers in HR Analytics.
His experience of over 30 years includes creating people management processes in companies such as Accenture, IBM SPSS, Nestle, Hilton Hotels, BBC, Barclays Corporate, the CIPD HR Managers Association, and many more. The event will take place at JW Marriott Bucharest Grand Hotel on 27th March, and interested parties can browse the agenda and sign up online here.
After the master class, the best professionals in human resources will come together to celebrate their accomplishments at the HR Club Human Resources Excellence Awards Gala. This year, 28 companies have applied for a distinction in the 4 award categories: Recruitment and Selection, Reward and Performance Management, Learning and Development, and HR Strategy. The full list of candidates and projects descriptions can be found on the event page.
Organiser: HR Club, [email protected]
Annual HR Club partners: Romanian Software, Trend Consult
Partner on legal matters: PeliFilp
Gala award partners: Coca-Cola HBC România, Great People Inside, Regina Maria
Gala partners: Dr. Pendl & Dr. Piswanger, Rompetrol, Top Employers Institute
Media partners: Biz, Cariere, HR Manager, IQads.
Media supporters: AngajatorulMeu.ro, Business24, Portal HR, Romania-Insider.com, Ziare.com
Normal