A New Zealander's travels in Romania: The surprises, the transformations, and the places to return to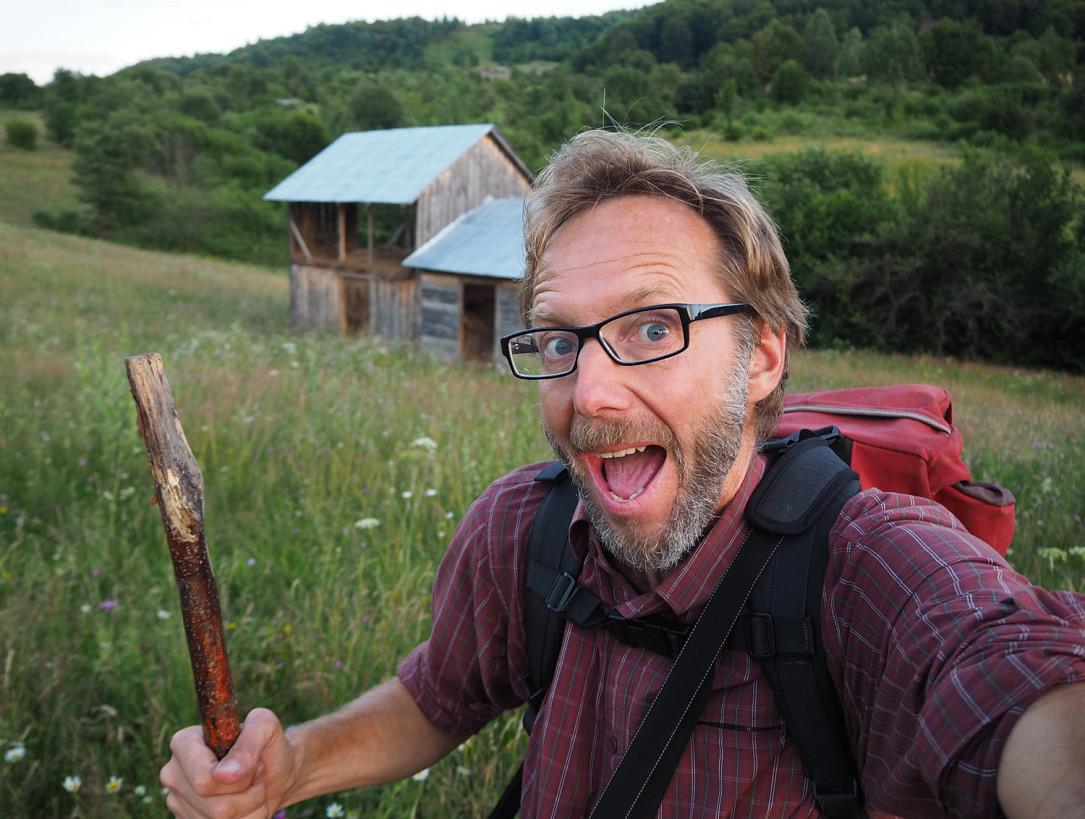 His love of travel brought New Zealander Peter de Graaf to Romania several times since the early 1990s. He explored places in Transylvania, Maramures, Bucovina, and Banat, and saw many sites and landmarks at a time when they were not getting the tourist attention they receive today. He got the picture of a varied country where he would like to return to discover new places. 
Journalist, travel writer, and photographer Peter de Graaf traveled to Romania several times, starting with the early 1990s. Currently based in Kerikeri, a small town in New Zealand's Far North, he also lived in the Netherlands and the Czech Republic, at the time when it was still Czechoslovakia, teaching in České Budějovice, in the southern part of the country. While there, he explored various countries in Central and Eastern Europe, including Albania and Romania, the Middle East (Syria and Iran), Laos, and Georgia, Armenia, and Azerbaijan. His travels took him around the world, and he returned to Europe in 2016, when he also revisited Romania and went to Moldova, which had just introduced visa-free travel for New Zealanders.
He shares his photos and travel stories on his website, ramblings.nz, and the entries about Romania range from the Corvin Castle and the Merry Cemetery in Săpânța to the Maiden Fair at Găina Mountain and an encounter with a shepherd and a pack of singing sheepdogs near Sighetu Marmației. They reveal offbeat spots and bits of recent history showing how things have changed since the 1990s – for instance, the Corvin Castle in the middle of an industrial landscape, before the city's plants had shut down. "It was like stumbling into some kind of dystopian industrial nightmare or the set of a post-apocalyptic movie," de Graaf recalls in the dedicated post, with photos showing the castle covered by pollution smoke.
At times, he got the feeling of "traveling back in time," especially in places where horse-drawn carts were more common than tractors. As he likes to sleep outside when traveling to the countryside, he found the hay barns here particularly suited. His stories also feature friendly encounters with the locals, like police officer Natalia, who gave him a ride to the Merry Cemetery and paid for the entry fee, and mentions of the high standard of hospitality in rural Romania.
More about his experiences in the country, the transformations he noticed from one visit to another, and a magical morning in Maramureș in the interview below.

___STEADY_PAYWALL___
How many times have you visited Romania? 
I first visited Romania in 1992. During the mid-1990s, when I was living relatively nearby in the Czech Republic, I visited another half a dozen times at least. I've lost count. My most recent trip was in 2016. Moldova had just brought in visa-free travel for New Zealanders so it was a great chance to go there for the first time while revisiting a few favorite places in Romania.
What did you know about Romania before first arriving to the country? How did the expectations match the reality?
I didn't know a lot, to be honest. When I was growing up, anything behind the Iron Curtain was a mystery. I knew about Nicolae Ceaușescu and I was glued to the TV and newspapers in 1989 while revolutions were unfolding in Romania and elsewhere. But when I was a boy, the only Romanian everyone knew was Nadia Comăneci. The 1976 Olympics made her a household name, even in faraway New Zealand.
When I first traveled to Romania in 1992, I expected to find something wilder and more challenging than Western Europe, which I had found to be expensive, predictable, and not especially welcoming. Mostly my expectations matched reality, though everyone I met who had any kind of power (police, border officials, even railway ticket clerks) was even more unpleasant than I'd expected. Ordinary Romanians, on the other hand, were much more welcoming than I'd expected.
One big surprise for me was how beautiful the villages were with their brightly colored houses and lush, well-tended gardens. I still vividly remember my first glimpses of rural Romania from a train trip through the Apuseni Mountains. I was also surprised to see, in some parts of Romania, that horse-drawn carts were more common than tractors. It gave me a sense of traveling back in time.
Did you research any travel guides? If so, what were some of the things that caught your attention? Do you rely on travel guides when you plan a trip?
I did, though there wasn't much information about independent travel in Romania at that time. The internet didn't really exist, and the only guidebook I found was a Lonely Planet guide to Eastern Europe, which had been written before 1989, so it was already hopelessly out of date. It did, however, help me decide where to go. I was especially keen to go hiking in the Făgăraș Mountains and visit historic towns in Transylvania.
I still rely on travel guides to some extent but they have become less useful in recent years. I don't trust online travel booking sites. The best travel advice is from people who've already visited a place or, better still, the locals themselves.
How did Romania compare to the Czech Republic or other Eastern European countries you visited in the early 1990s? 
The thing I liked about Eastern Europe in the early 1990s was the intoxicating sense of new freedoms and possibilities. I also really enjoyed the post-communist chaos where the old system was being dismantled but hadn't been entirely replaced by a new one.
For me that feeling was even stronger in Romania, possibly because the country had just emerged from a more extreme political system. Romania was certainly more challenging and exciting. Another difference that struck me, after living in a Slavic country for a few years, was Romanians' Latin temperament. Those Slavs can be pretty dour!
For English speakers it's also much easier to understand basic words in Romanian, for example on railway timetables, than in a Slavic language like Czech.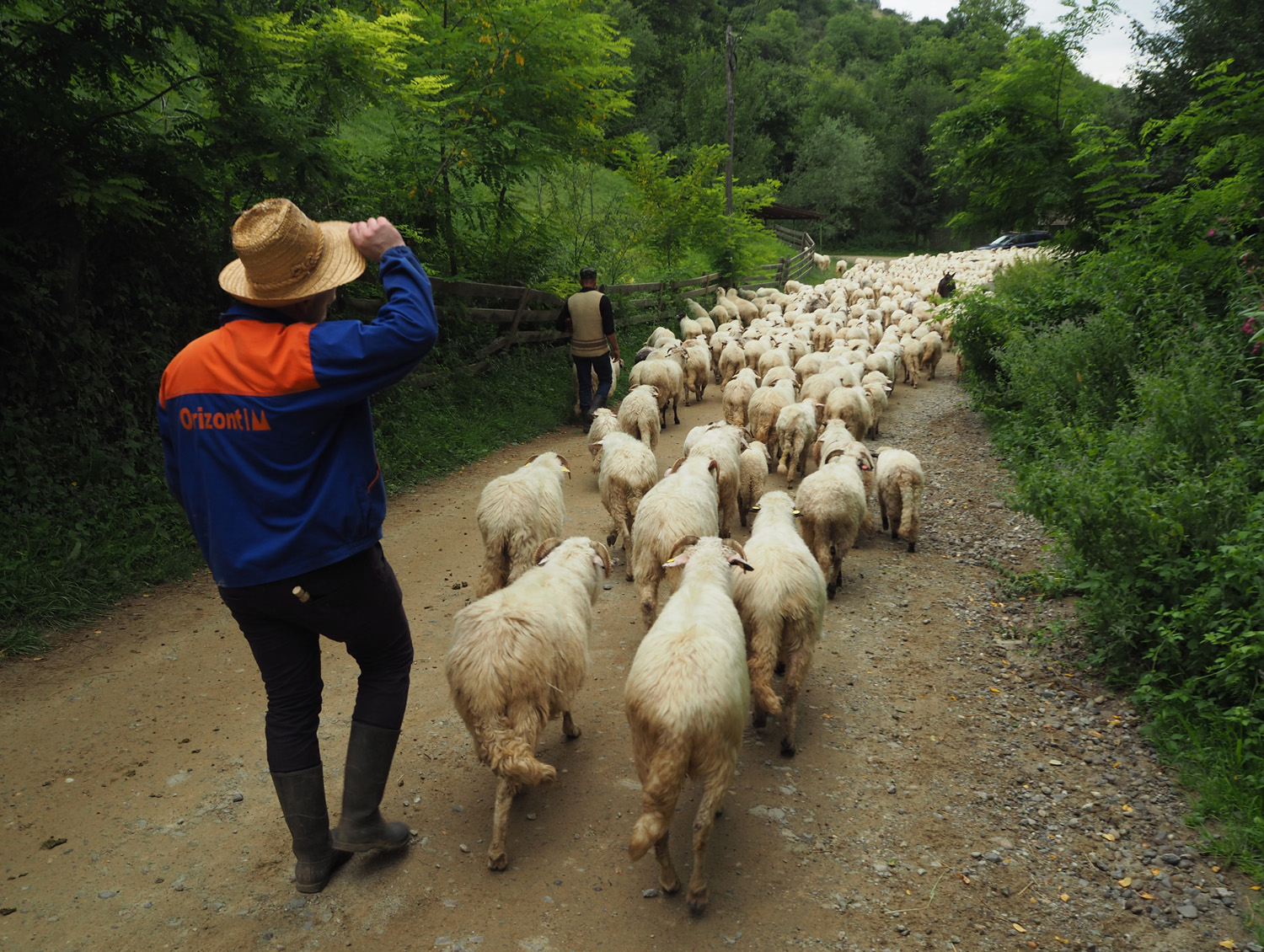 You mentioned in a blog post the transformation you have seen in the country upon returning in 2016. What are some of the aspects that stood out?
I remember when I first visited Sibiu in 1992. It was an attractive city, but the buildings were, as in much of Eastern Europe, rather grey and dilapidated. I met lots of great people and stayed in private homes instead of hotels, which showed me first-hand that life was tough for many Romanians. I was, somewhat naively, shocked that my host's children had to go to school in shifts because there weren't enough classrooms.
When I went back in 2016, I literally didn't recognize the city. It was bright, clean, colorful, and vibrant. It was full of families strolling around enjoying themselves. The city seemed to exude joy.
Another thing that stood out for me was the change in officialdom. I already mentioned my unpleasant experiences with police and railway ticket clerks in the 1990s. At best, they were rude and unhelpful, at worst they'd try to extract money by demanding fines for made-up offences.
So I was amazed when I crossed the border by train in 2016 and the Romanian border guard struck up a friendly conversation in perfect English with an American child in my carriage. And in Maramureș, as I mention in my blog post about the Merry Cemetery, I was stopped by a police officer who insisted on giving me a ride to my destination and paying my entry fee. That kind of thing happened a lot during my last trip.
The Romanian places featured on the blog are mostly from Transylvania and Maramureș. Did you visit other parts of the country as well?
I'm not a fan of big cities but I love mountains, countryside and little historic towns, so regions like Transylvania and Maramureș appeal to me most. I've also visited cities such as Arad, Oradea, Cluj, and Iași, explored Bucovina, and been hiking in the Bucegi Mountains. I was once lucky enough to travel to an isolated part of the Banat Mountains with a documentary crew from Czech Radio. That was amazing. It's a cliché, I know, but it really was like traveling back in time.
You describe several experiences of sleeping in unusual places. Did it ever feel unsafe?
When I'm traveling in the countryside, I often like to sleep outside. Romania is especially good for this because there are hay barns everywhere, so you have a soft bed of hay under you and a roof above you in case it rains. I make a point of getting up early and not leaving any rubbish or other sign I've been there, but on the few occasions I've been woken up by farmers they've never demanded to know why I was there. Some have been positively welcoming. To the farmers of Romania: Thank you.
Sometimes I feel a bit nervous sleeping outside in an unfamiliar country but I rarely feel unsafe.
What do you know about Romania after your trips here that you didn't know before?
There's too much to tell. But my over-riding impression is how varied Romania is and how much there is to see. I feel like I could keep going back and discovering new places my whole life.
What would you advise a New Zealander interested in traveling to the country?
Go. It's as simple as that. Oh, and learn a few phrases of Romanian.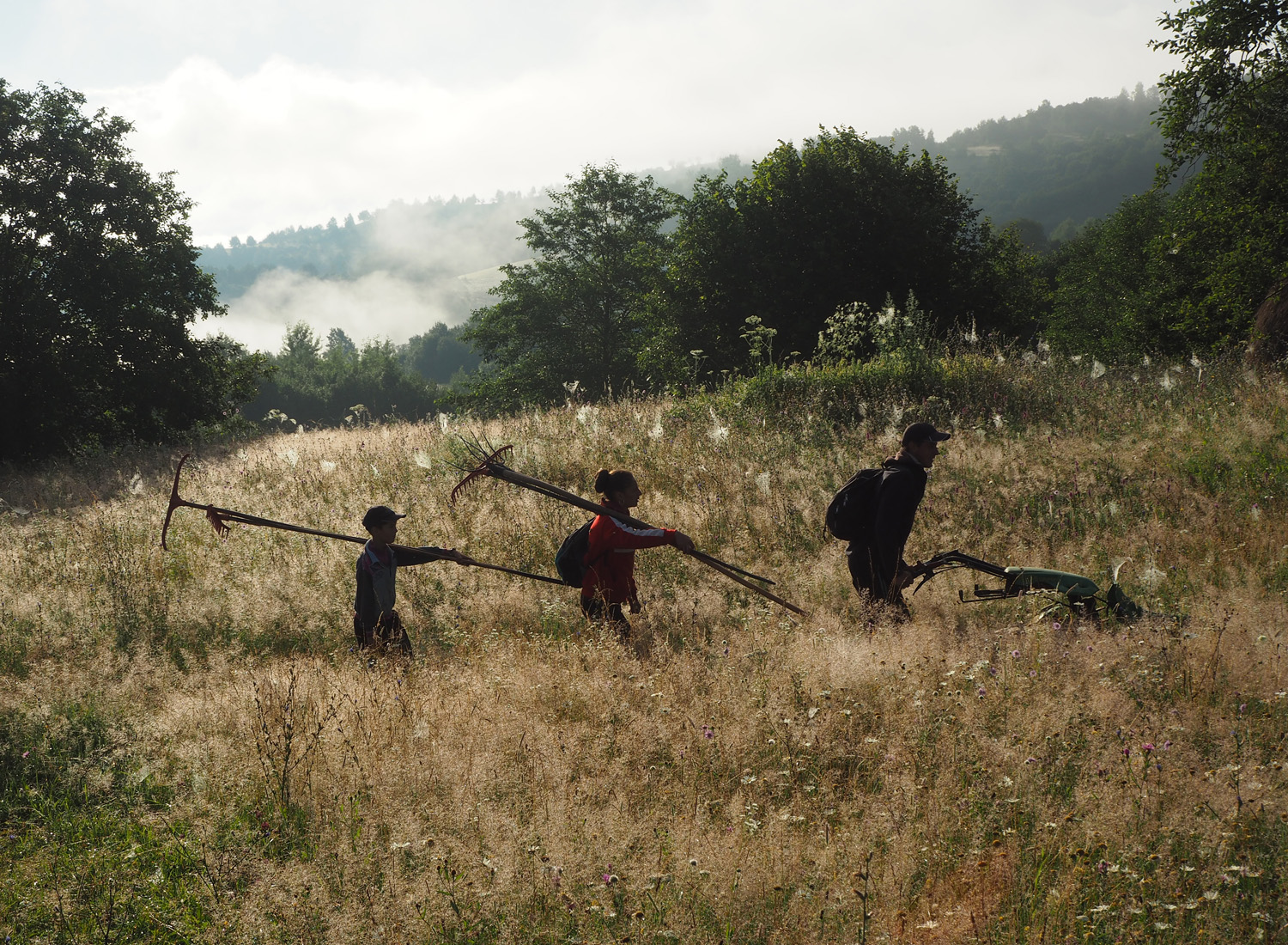 Do you have a favorite photo taken in Romania? Any missed photo opportunities?

In 2016 I spent several magical days just walking around in Maramureș. One afternoon I wanted to walk from the village of Ieud over the hills to Botiza. A lovely 70-year-old woman named Irina insisted on showing me the trail.

It started getting dark while I was still on the ridge above Botiza so I found a barn to sleep in. When I woke up, mist was rising from the valleys, clouds were still clinging to the hilltops and the early sun was sparkling in droplets of dew caught in spider webs ... and then I saw a family walking through a golden meadow carrying tools for a morning of cutting hay.

It might not be the best photo I've ever taken but it transports me straight back to that magical morning in Maramureș.

There are always missed photos, but you can't get them all.

Do you plan on returning to Romania? Are there some places you haven't yet seen but would like to?

Absolutely, once Covid allows. I've tried several times to visit the Danube Delta but I've always run out of time. Plus I'd like to do some more hiking in the Carpathians and go back to Bucovina.

Part of your work is travel writing. What would you say are the most common misconceptions about this type of writing? What makes a travel piece a good one? Do you have a favorite travel writer? 

The travel writing that makes me want to vomit is the kind that's packed with flowery adjectives and could have been lifted from a travel brochure. My favorite travel stories are the ones that bring a place and its people to life without the writer's ego intruding. I don't want to read someone's travel diary, I want to know what a place is like.

It's hard to pick a favorite travel writer but I really like New Zealand writer Steve Braunias. He's not strictly a travel writer but his stories are vivid, subversive and packed with the kind of quirky detail that brings a place to life. He also knows how to capture the atmosphere of small-town New Zealand like no one else.

How do you pick your travel destinations? How did you adjust to Covid-19 travel bans? What's the next destination on your travel list? 

I think destinations pick me. My last big trip was built around a school reunion in the Czech Republic and a cousin's wedding in Rwanda. Covid-19 has put the brakes on international travel but it has encouraged me to explore my own country again. My next trip will be to New Zealand's South Island, which has some of the best hiking on the planet.

(All photos by Peter de Graaf)

simona@romania-insider.com

Normal

-->