Exclusive: Pilkington Ratiu Business School wants to train wannabe management educators, cover CEE region from Bucharest base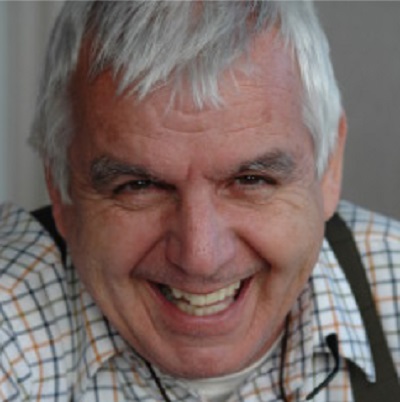 The Pilkington Ratiu Business School (PRBS), founded by the Ion Ratiu Foundation, recently launched its first executive development program, a short term program that will run until June 2013, and plans to add an international teachers management program this year, with a vision to create an international business school based in Romania. The project has so far attracted investments in cash and in kind estimated at up to EUR 1 million.
"The program for management teachers is essentially an MBA curriculum for people who hope to have a career in management education, people with some experience in corporate training, who want to move up in management education. I would like to start a short form of it this year to test it out," Indrei Ratiu (in picture), founder of the business school told Romania-Insider.com in an interview.
Such a program would fill a gap in the market, where wannabe management educators have to go to schools abroad, get some PhD, and in five years, hopefully come back to Romania qualified, becoming regionally-based management teachers. "This was the model for what happened in Western Europe in the 70s. We're catching up, but much faster. We benefit from their experience. The French were the big initiators, offering scholarships to young would be management teachers to the great American schools at the time, and negotiating good prices for them, as the schools wanted to support management education in Europe. The same thing is happening now in Eastern Europe," according to Ratiu.
Indrei Ratiu, the eldest son of Romanian-born politician, businessman and philanthropist Ion Ratiu, used his ties with INSEAD, where he studied and was a staff member in the 70s to bring INSEAD staff for Pilkington Ratiu Business School's EUR 17,000 short program. The program, launched with an open session last week-end, after moving operations from Cluj to Bucharest, was attended by 12, and six of them have already paid the first tranche. "The first step was to launch short programs, because on the whole, MBA programs traditionally do not generate revenue, they have difficulties in paying for themselves. It is very hard for business schools all over the world," Indrei Ratiu explains.
With an official launch planned for later on this year, but a start of the full time MBA-like program pushed back until at least two years later, the business school founder does not fear the tough economic times, causing others to pull out of the market. For example, two years ago, CEU Business School decided to close down its Romanian office. For Indrei Ratiu, the economic turmoil makes it all the better to launch a business school.
"The great schools – Wharton, Harvard, INSEAD, were all founded in economic downturns. The explanation that I find appealing is that when jobs are scarce and people are out of work, they think about going back to school. Obviously only those that have the money can do it. It means that those who invest in it, really want to do it. Some borrow from family, or get themselves sponsored by companies," Indrei Ratiu explains.
With a board of advisers including Paul Judge, Chairman of Schroder Income Growth Fund, George Iacobescu, President and CEO Canary Wharf Group, PRBS targets a wider region, catering to "ambitious young managers in the Eastern rim of the EU and immediately beyond. Our home territory should expand to the Baltic states, Moldova, Balkans, Turkey, the Near Middle East," says Ratiu. "We don't expect to launch a full time MBA-like program until two years time at the earliest. It will correspond with our expansion to the whole region, and we can only do that once we have a reputation here," he goes on. Getting accredited would take four to five more years. "We target the Association of MBAs accreditation and the European Foundation for Management Development," Ratiu further explains.
One of Indrei Ratiu's aims is to have MBA students from public, private and NGO sectors in the same program, and he is currently discussing with companies that could partially fund such programs for public and NGO employees. "Public sector employees I know are not ready to go to business school, but this is why we should do it. I can imagine some incentives. Municipalities are now competing in the market place for funds, and municipalities all over the world have professional managers. It is abnormal that city halls in Romania don't do that," he explains.
"I know about companies that see a self interest in working with NGOs and the public sector in a market where they are interested, and they could fund their management education. I am interested in creating a club of companies that would like to do that," Ratiu further explains. "With these three pillars in the room at the same time, we will foster responsibility," he concludes.
Corina Saceanu, [email protected]
Normal