Ikea plans EUR 500 mln investments to open more stores in Romania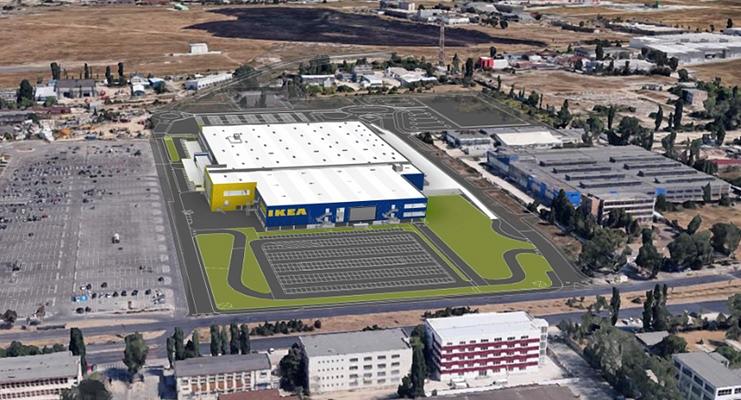 Swedish retailer Ikea announced it plans total investments of EUR 500 million to reach a number of nine stores in Romania. The company currently has one store open in the Baneasa area of Bucharest, with a second one set to open in the capital, on Theodor Pallady boulevard, in 2018.
"Romania is the country with the highest development potential in the South East Europe region and we are taking new steps in the expansion process throughout the country, not only in Bucharest. We plan to reach a total of nine stores – the highest number in all the countries in South East region, with a total investment of EUR 500 million," said Stefan Vanoverbeke, country retail manager Ikea South – East Europe. The company's expansion plans entail the creation of 3,000 jobs nationwide, the company said.
The Swedish retailer previously mentioned Timisoara, Brasov, and Cluj-Napoca as destinations for expansion in Romania in the coming years.
Ikea Romania also announced it had the Zonal Urban Plan (PUZ) for its second Bucharest store approved by the capital's city hall. The store on Theodor Pallady boulevard, in Eastern Bucharest, will open in an area that has turned into a hub for large format retailers. Auchan, Metro Cash & Carry, JYSK, Decathlon, and Jumbo are already based there, and DIY retailer Dedeman also has a large store just across the street.
The new store will have a 37,000 sqm surface and is the result of a EUR 80 million investment, which covers the value of the plot and of the building. It will create 300 jobs. The company says it plans to use 100% renewable energy in the new Pallady store, employing geo-thermal energy systems and solar panels integrated into the structure. Charging stations for electric cars will also be installed, and the green surface will take up 30% of the plot, as per legal requirements.
Ikea's store in Northern Bucharest was opened in 2007 and has 26,000 sqm and some 570 employees. It reported sales of EUR 115 million without VAT in the catalog year ended August 31, 2016, up by 21.2% compared to the previous year. The turnover also includes the sales of IKEA's local online store.
The IKEA restaurant and hot dog stand are also very popular and bring over 6% of the company's sales in Romania, namely some EUR 7.2 million in the 2015-2016 financial year.
The IKEA group works with furniture and decorations suppliers in Romania and also owns woodland in the country. In August of last year, IRI Investments, part of the Swedish group, acquired another 12,800 hectares of forest in Romania.
Inter IKEA's real estate division has also been developing mixed real estate projects in Bucharest. Last summer, the company started its second office project in Bucharest.
editor@romania-insider.com
Normal