Government repeals controversial ordinance but protests continue in Romania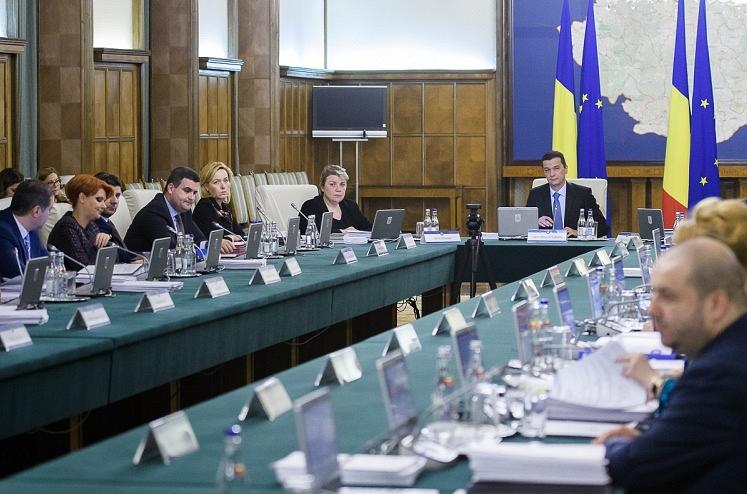 Romania's Government approved in an urgent Sunday meeting a new emergency ordinance repealing a previous one that had brought significant changes to the criminal law, and which had stirred massive protests throughout the country. The new ordinance was published in the Official Gazette the same day (February 5).
Prime Minister Sorin Grindeanu announced on Saturday evening that the Government planned to repeal the famous Emergency Ordinance 13, adopted on January 31, which partly decriminalized some corruption offences such as abuse of office. He made this decision after five days of massive protests in Romania, the biggest the country has seen in the last 25 years, saying that he didn't want to see Romania divided in two.
However, the protests in Romania are continuing on Sunday, despite the Government's decision to revoke the controversial ordinance. The protesters don't trust the Government and the coalition that supports it, made of the Social Democratic Party (PSD) and the Alliance of Liberals and Democrats (ALDE), not to try similar moves in the future.
People started gathering in Bucharest's Victoriei Square as early as 13:00 and by 19:00 there were about 20,000 people in front of the Government's building, according to Digi24.ro estimates. They are now asking for the Government's resignation. The demonstration on Sunday evening is expected to be the biggest so far, according to Mediafax.
However, there are also some voices among the protesters who say that they won't go further to ask the Government's resignation and early elections, as parliamentary elections took place in December and PSD won these elections democratically.
Meanwhile, some 1,000-1,500 people, most of them retirees, gathered at the gate of the Cotroceni Palace in Bucharest to protests against President Klaus Iohannis, after PSD leaders accused him of instigating the protesters against the Government.
editor@romania-insider.com
Normal