Futsal Week 2023: Romania undefeated in Croatia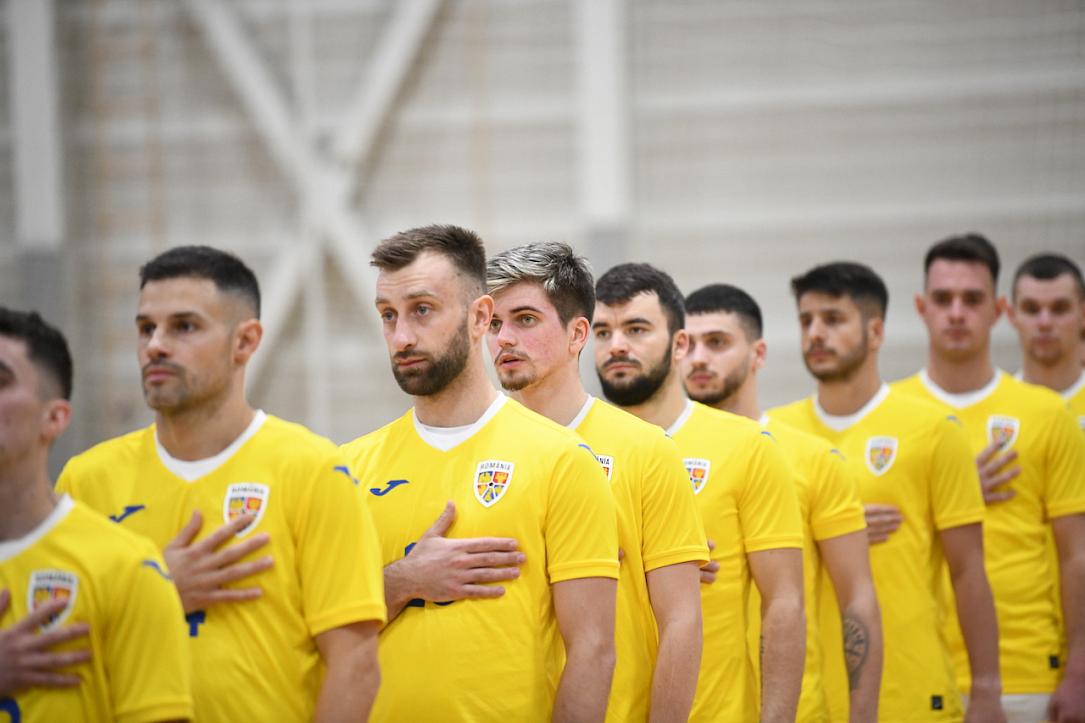 The Romanian national futsal team recorded an unbeaten streak in four matches at the 2023 Futsal Week competition in Poreč, Croatia. 33-year-old Romanian forward Szabolcs Mánya became the tournament's Most Valuable Player.
Helmed by former City'US Târgu Mureș star Endre Kacso, who'd won five Romanian championship titles during his tenure as a player, the Tricolors won 1-7 (1-4) against Estonia, 0-2 (0-1) against Greenland, and 5-2 (0-1) against Bosnia and Herzegovina on the final match last weekend but drew against Hungary with 3-3 (2-1). They sit second on the table below Hungary with the same points (10) but different GDs (18-4 to 17-6).
"It was a very useful tournament, a tournament where we measured our strengths against competitive teams," said Endre Kacso.
Captained by Petrișor Toniță, the Romanian team roster includes Andrei Dinicuță, Andor Bálint, Richárd Iszlai, Szilárd Kanyó, József Kerestély, Mihnea Toader, Darius Nastai, Sergiu Gavrilă, Andrei Crăciun, Daniel Araujo, István Hadnagy, Paolo Ferreira, and MVP Szabolcs Mánya.
"I'm glad that all our players wanted to leave the best possible impression. The young ones satisfied me fully. I don't want to notice anyone. They all performed very well. I am happy for Szabolcs Mánya, declared the player of the tournament. I'm glad he can help the young players with his experience, with his example," Kacso added.
Kacso has been coaching the Romanian senior futsal team since October 2021, replacing the former Romanian coach at the EURO 2018 Robert Lupu. Under his leadership, Romania has qualified for the Elite round of the 2024 FIFA Futsal World Cup European qualification and will continue fighting to secure its ticket to the world's biggest stage for the first time in history. 
(Photo source: Frf.ro; Facebook/Futsal Week)
Normal