Former Romanian President Ion Iliescu will be prosecuted for crimes against humanity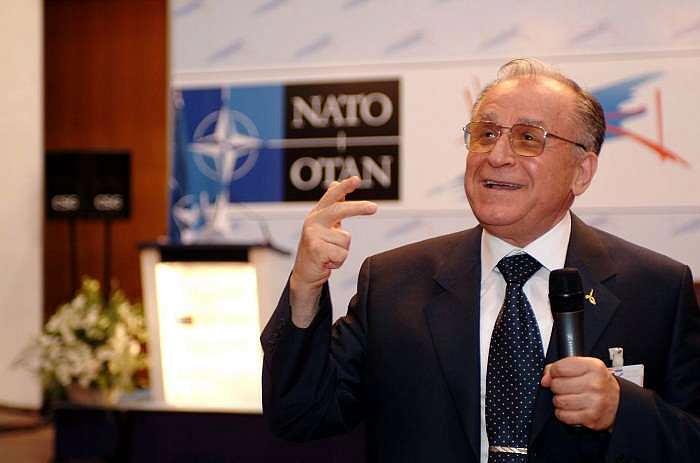 Romania's former President Ion Iliescu, 85, and other former state officials will be prosecuted for crimes against humanity in the 1990 miners' riot case. This case looks into the violent repression of the protesters against Ion Iliescu's new regime, in mid-June 1990, only six months after the 1989 Romanian Revolution.
Iliescu called the miners from Valea Jiului, Romania's biggest mining region, some 300 kilometers west of Bucharest, to pacify the "punks" and "thugs" in the University Square, in downtown Bucharest. He said the people who were protesting there were a threat to the newborn democracy in Romania. After the miners dispersed the protesters, Iliescu addressed them thanking them for "answering our call". Iliescu has denied calling the miners to Bucharest, saying that they came spontaneously.
Six people died, and almost 1,000 were wounded in the tragic events that took place between June 13 and 15, 1990.
The Romanian Supreme Court decided in March this year to reopen the miners' riot case, one of the longest investigations in Romania, after the European Court of Human Rights (ECHR) asked Romania to continue investigations in this case in September 2014. ECHR said that Romania has breached three articles from the European Convention on Human Rights by not solving this case.
Ion Iliescu, former Romanian Intelligence Service (SRI) director Virgil Magureanu, former Defence Minister Victor Atanasie Stanculescu, and other former officials have been called to the Supreme Court's Prosecutor's Office on Wednesday, October 21, to be informed of the charges against them.
Iliescu didn't comment on the charges. He will have to appear before the prosecutors in the following period to answer specific questions in this case.
According to General Dan Voinea, one of the prosecutors who conducted the miners' riot investigation, "there is no way that Iliescu can escape a conviction in this case", as there is solid evidence in the file that shows his involvement in coordinating the violent repression, according to Mediafax newswire.
Ion Iliescu, one of the men who coordinated the 1989 Romanian Revolution that led to communist dictator Nicolae Ceausescu's removal, was President of Romania from May 1990 until November 1996, and then again from December 2000 until December 2004.
Romania's Supreme Court decides to reopen miners' riot case
Romanian Prosecutor's Office reopens the Miners' Riot case
Strasbourg Court: Romania poorly investigated violent crackdown on June 1990 demonstrations
Investigation into the Romanian Revolution in 1989, still unfinished
Making of Romania: the 1989 revolution and the road to democracy
editor@romania-insider.com
Normal