Romanian FM makes the case for RO's Schengen accession: Romania is safer than Berlin or Paris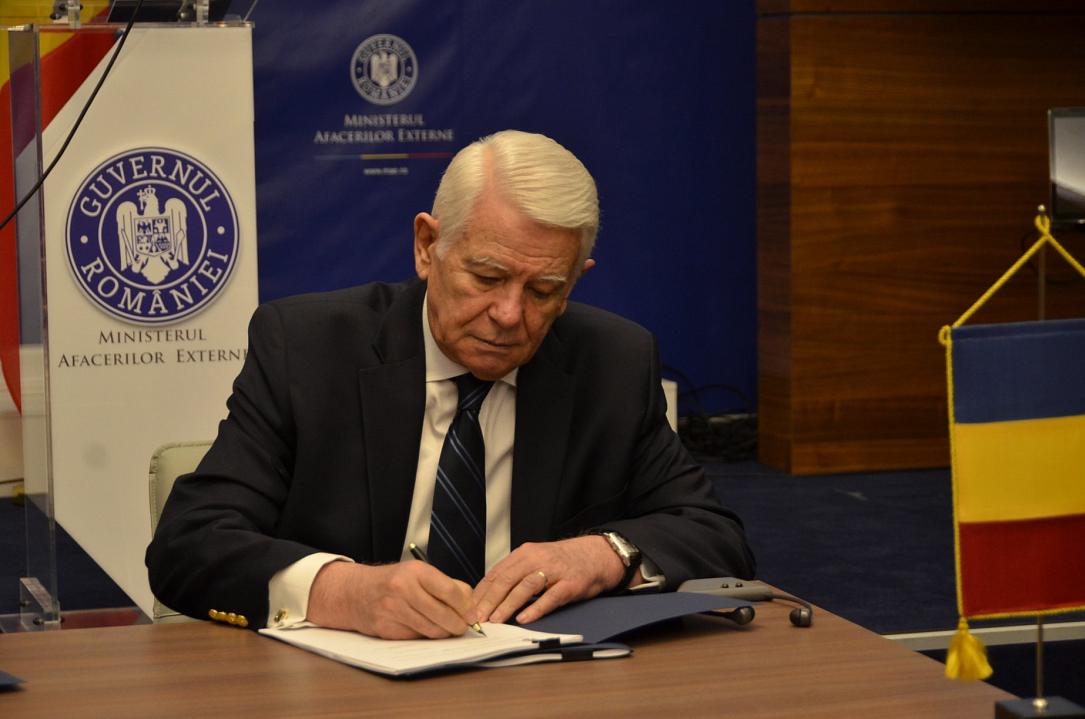 The Romanian foreign minister Teodor Melescanu has appealed to Germany to actively support Romania's accession to the Schengen area, arguing that Romanian is safer than Berlin, Paris or Brussels.
"It would be helpful if Germany actively supported Romania's accession to the Schengen zone. We would be glad about it," Melescanu said in an interview with German publication Die Welt, local Mediafax reported.
The Romanian minister also said Romania is open to a proposal of Germany according to which the country's accession to the Schengen area would be made in two stages. "The customs controls at airports would be eliminated initially, followed in a second stage by those at the customs points installed on roads and highways. That would be much better than nothing," he said.
Teodor Melescanu also gave some arguments in favor of Romania's accession to Schengen. For example, the country is already sharing information with the Schengen Information System and has "state-of-the-art technologies" for border monitoring.
"And anyone who is in Romania illegally, who does not behave properly or makes propaganda for radical Islamists is expelled from our country within 24 hours," Melescanu said, adding that in Romania "one lives safer than in Berlin, Paris or Brussels."
The European Parliament (EP) adopted on December 11, 2018 a non-legislative report calling for admission of Romania and Bulgaria as full members in the Schengen area. Then, in mid-January this year, European Commission President Jean Claude Juncker voiced his hope that Romania would become a member of Schengen by the end of this Commission's mandate.
newsroom@romania-insider.com
(Photo source: Facebook / Ministerul Afacerilor Externe)
Normal