Foreign freelancer in Romania: Tax regulation and available jobs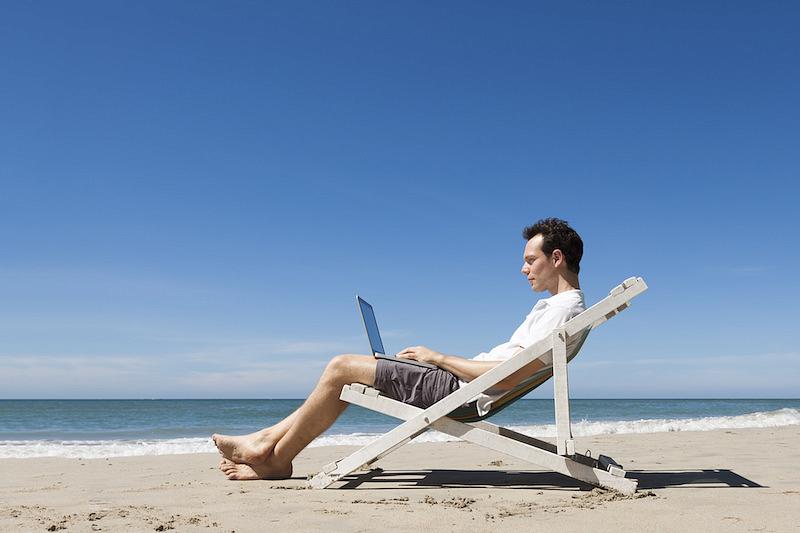 Freelancing can be a good opportunity to earn money, especially for those who travel or who decide to settle in a foreign country. Romania makes no difference. Here's a lowdown on freelance opportunities and tax regulations for these activities, also applicable to foreigners.
Self-employment is increasingly common nowadays, and the massive tech development allows people to do many of the jobs which required office presence or which didn't even exist 10 or 15 years ago.
Workings as a freelancer in Romania can be a way to earn money just as good as any other job. Some even say the monthly earnings are better than a traditional job. Sites dedicated to this type of activity are full of job ads, and the benefits are multiple.
Being their own boss and a better life-work balance is top of the list for freelancers. Since freelancer jobs are generally creative, they involve self-created schedules, depending on the freelancer's time or inspiration.
Freelancer work does not involve geographic boundaries, so the self-employed can choose local or international gigs. So job opportunities are multiplying, and so are potential income sources.
Get in touch with different people, potentially from various countries or work areas is an additional perk, leading to richer knowledge and skills for the freelancer.
Working as a freelancer offers the opportunity to control monthly earnings, to a certain extent, based on the decision to work more or fewer hours during a given month. On top of this, authorities in Romania usually offer some tax incentives for the self-employed.
The freelance tax regulation in Romania
Romanian legislation does not have a separate category for taxpayers called freelancers or self-employed, therefore the level of social and tax contributions is the same. Freelancers have to fill the same tax declarations as everyone else. But depending on their activity, their work may be regulated by several types of contracts.
As Romania is an EU member country, citizens from other member states have far fewer rules to comply with in Romania when they want to work, as they don't need a visa, a passport to enter the country, nor a work permit.
Self-employment (freelancing) can be legally regulated either by an Authorized Physical Person (PFA – Persoana fizica autorizata) contract or by a copyright contract, for creative activities. These two types of contracts are most common for those who want to work on their own in Romania.
To set up a PFA in Romania, one must first be fiscally registered in Romania, as well as prove either ownership or lease of the professional headquarters. Most foreigners in Romania who choose to open a PFA also have the Romanian residency and a local ID. For the setup, authorities also require proof of professional expertise in the fields the PFA would work, and the documents provided should be acknowledged by the Romanian Education Ministry. While holding a PFA, one can even hire up to three people. As the registration process can be rather beaurocratic in Romania, many choose to organize it with the help of a law firm or an accountant.
The copyright contract version is far easier for many, if it covers the scope of activity. It involves just signing a contract with a company, and for the freelancer to register with the tax authority and declare revenues, hence pay taxes on them.
Legislation on the taxation of these two types of contracts has been changed earlier this year and it is still ambiguous even for Romanian residents, therefore, it is strongly advised to document well before signing it, either at the financial authority (ANAF) or at the employer who will recommend the best option between the two parts.
Jobs you can do in Romania as a freelancer
Like all over the world, most of the projects available to freelancers in Romania are with IT (programming or web design), for translators, web content, or bloggers in different areas, including corporate blogging. Besides, a lot of other activities can be made from the position of a freelancer, from photographer, and designer, to part-time teacher of foreign languages or collaborator to various local websites.

Foreign companies that grow massively on the local market need foreigners who know more languages for different projects, so this is an opportunity. Check our latest jobs in Romania here.

There are not many freelancing online communities specifically dedicated to in Romania, but you can find part-time or fixed-term jobs on most job sites.

Congrazie.ro, known as the freelancer community in Romania, is one of the most useful local platforms for freelancing jobs. Here you can find jobs in different areas such as online marketing, content writing, web design. Access is free of charge.

Caut-expert.org is not a freelancing platform, but one for specialists in different areas, but it can be a useful tool for freelancers who are specialized in one field and are looking for a specific project.

Jobs for self-employed in Romania can also be found on international freelancer sites, and the largest are Freelancer.com, Upwork.com, Crowdsprings.com (for designers) or Constant-content.com (for copywriters).

As for the payments, they fluctuate greatly, depending on the project. The prices charged by a freelancer can range between EUR 3 and EUR 50 per hour or can be negotiated for each project.

editor@romania-insider.com

(photo source: Adobe Stock)

 

Normal

-->