Black Sea: Explosion on board commercial ship near Romania's Sulina Port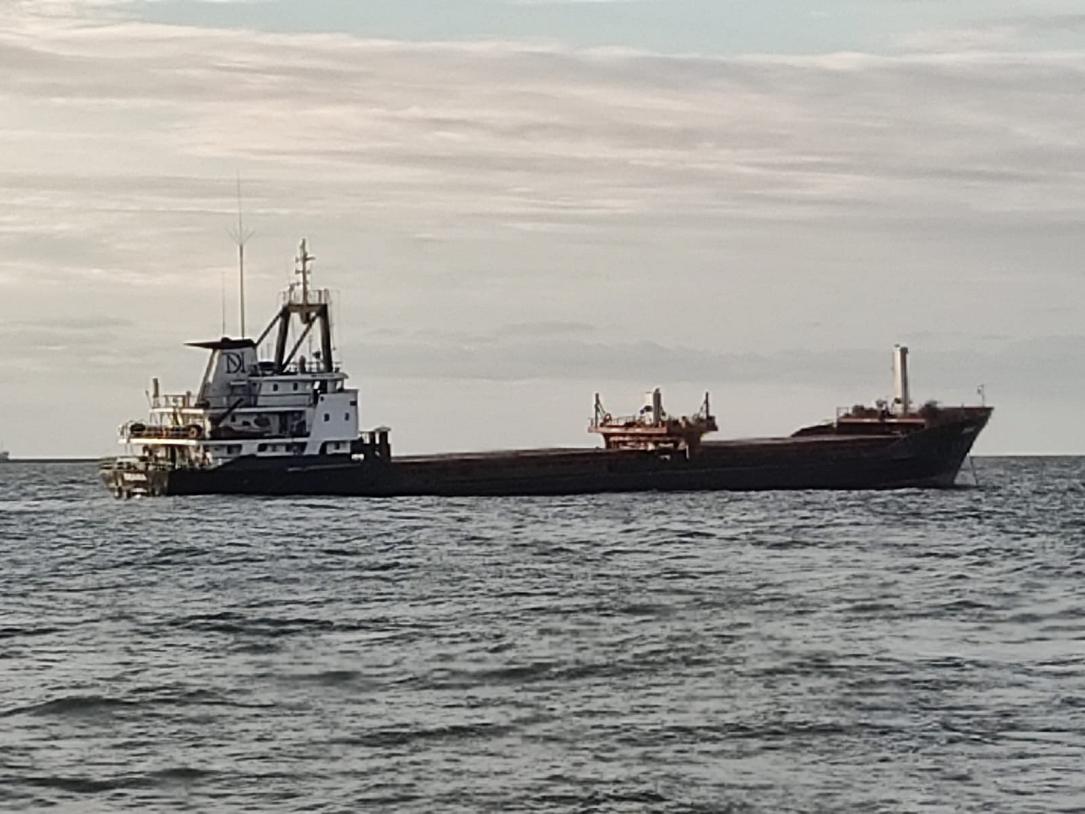 An explosion occurred on Wednesday morning, September 20, aboard a ship near the Sulina Port in the Romanian Black Sea area. The crew had to be rescued by intervention teams and safely brought to port. Romanian officials say the explosion was most likely not caused by a mine, but the investigations are still ongoing.
The Romanian Naval Authority said there are no indications that the ship, which was operating under the flag of the West African country of Togo, was hit by a mine.
Additionally, the Romanian Ministry of National Defense stated that the Naval Forces General Staff dispatched the mine layer "Vice Admiral Constantin Bălescu" to the area, along with a group of EOD (Explosive Ordnance Disposal) divers, to assist civilian authorities in their intervention efforts and to conduct investigations.
Constanța mayor Vergil Chițac, the former head of the "Mircea cel Batran" Naval Academy and a retired rear admiral, said that it's possible that the explosion was internal and not caused by a naval mine.
"I believe it's not a naval mine because the engine compartment is affected. I think it's an internal cause. The engine compartment is the most vulnerable in this regard because all the installations are there. There's a mixture of fuel on the ship's bottom, leaking from seals, and oils, and it needs to be cleaned because the mixture is explosive. There are also fuel tanks. I believe the origin is internal," he told Digi24.
The commercial ship Seama, with a length of 90 meters and a width of 14 meters, reported an explosion on board around 6:50 AM. There were 12 people on board the ship, including five Syrians, four Turks, one Lebanese, and one Egyptian. According to Chițac, the ship had been anchored in Sulina Port for a long time and was waiting to enter Bâstroe to go to one of the Ukrainian ports. Navigation on the Sulina channel was not affected following the explosion.
Cosmin Dumitrache, the director of the Romanian Naval Authority, held a press conference in which he stated that, based on initial information, the ship is relatively stable and does not appear to be sinking. A tugboat is trying to take it north of the Sulina Canal to attempt its salvage.
He also said there was no indication that a naval mine caused the explosion. The crew also mentioned a blast in the engine compartment, according to Biziday.
radu@romania-insider.com
(Photo source: Agenția Română de Salvare a Vieții Omenești pe Mare, Constanța on Facebook)
Normal