Eurovision 2023: Romania's Theodor Andrei to perform in the second semi-final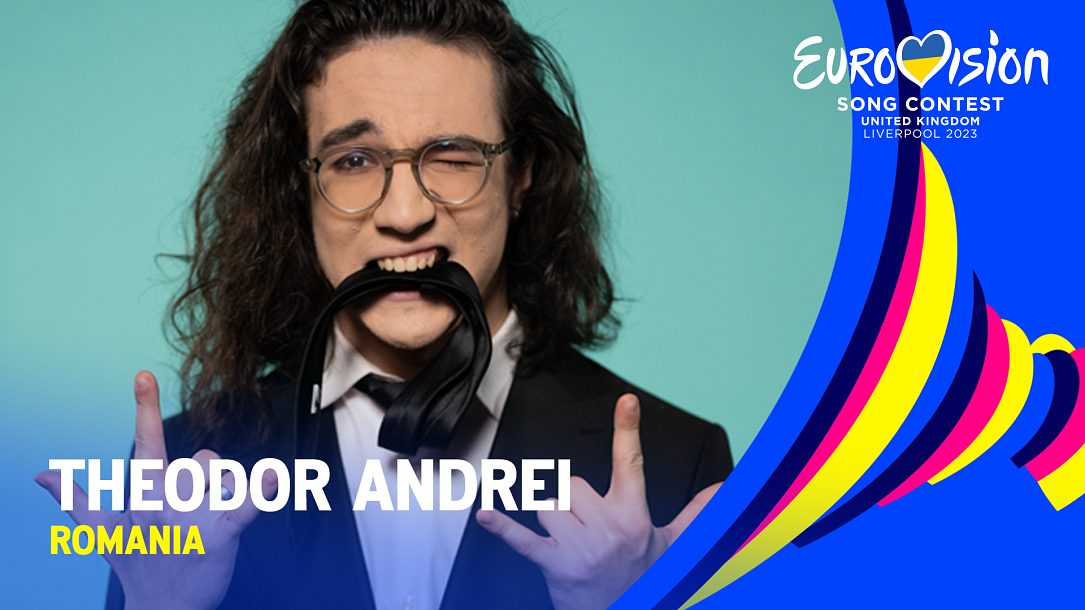 Bucharest-based electropop singer Theodor Andrei will represent Romania in the second semi-final of Eurovision 2023. He will perform his song "D.G.T. (Off and On)" to secure tickets to the final against Denmark, Armenia, Estonia, Belgium, Cyprus, Iceland, Greece, Poland, Slovenia, Georgia, San Marino, Austria, Albania, Lithuania, and invitees Australia.
Ukraine, who won last year's edition thanks to folk-rap group Kalush Orchestra's "Stefania," belongs to the "Big Five" this year and will participate in the vote during the second semi-final alongside Spain and Great Britain.
"Eurovision is my childhood dream. I remember that every year I watched Eurovision with my family when I was a child and I kept telling myself that I would be there too. And I tried 3 years in a row. Initially, everyone told me that I was crazy, that I didn't know what I was getting myself into, that it would be difficult, and that everyone would criticize me," the Romanian singer said in an interview with ESCBubble. 
Artists from Norway, Malta, Serbia, Latvia, Portugal, Ireland, Croatia, Switzerland, Israel, Moldova, Sweden, Azerbaijan, the Czech Republic, the Netherlands, and Finland will take on the evening stage for the first semi-final.
Hosted by Liverpool, a British city well-known for its vibrant music scenes, the first semi-final will take place on May 9 and the second will be on May 11. After a series of eliminations decided by public voting, the remaining contestants will compete in the final on May 13. 
Countries like France, Italy, Spain, Great Britain, and Germany automatically go through the final. 
Tradition says that the winning country of the Eurovision contest hosts the next edition. But due to the unstable situation in Ukraine, the organizers preferred Great Britain, which came in second place in 2022 with Sam Ryder's "Space Man".
(Photo source: ESC/Facebook)
Normal