EC First Vice-President urges Romania's Government to reconsider justice initiatives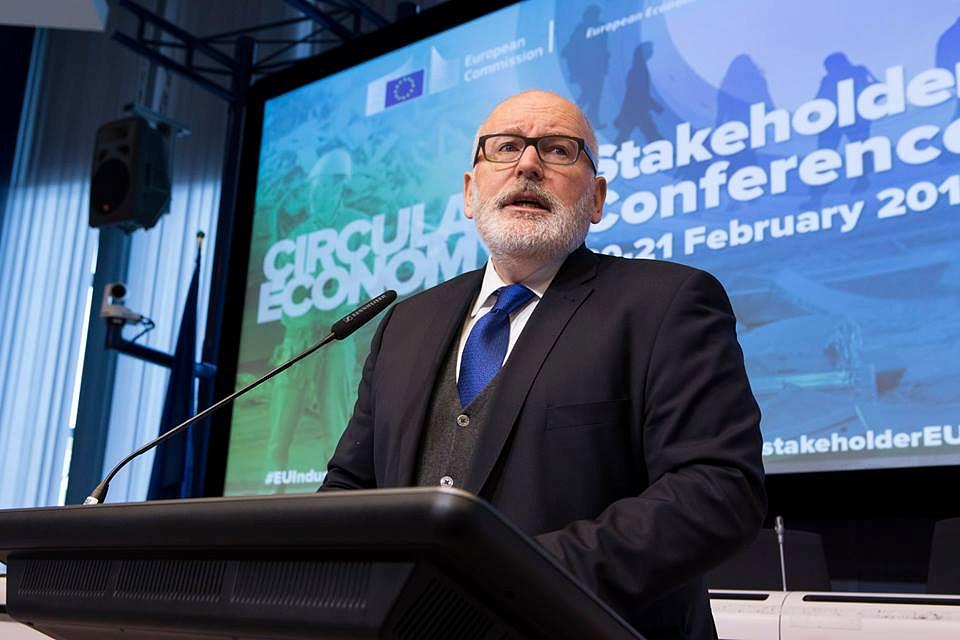 European Commission First Vice-President Frans Timmermans urged the Romanian Government to reconsider what they have done both with the emergency ordinance amending the Penal Code and the draft legislation on pardon.
Speaking in the opening of the plenary session organized in the European Parliament on democracy and justice in Romania, on Thursday morning, Frans Timmermans acknowledged the progress Romania has made in the last 28 years in the fight against corruption, saying that the country is in the final meters of this "long marathon," heading to a situation where "the development towards strengthening the rule of law is irreversible."
"In this context, it is worrying what we have seen over the last couple of days. The emergency ordinance and the draft legislation pertaining to the fight against corruption can not be interpreted as anything else than a step back from the progress we have seen in the last decade," the EC official said in the opening statement. Thus, he urged the Romanian Government to reconsider the justice bills.
He added that, "like any European nation, the Romanian nation deserves politicians and Governments who support the fight against corruption."
"We've seen the protests in Romania, we've seen the very clear worries expressed by the Romanian judiciary on this, let them finish their jobs so then we can come to the conclusion that developments are irreversible," Frans Timmermans also stated.
"Why would you, on the final meters of a marathon, want to turn back and run the other way?"
He also said that the legislation could also affect the disbursement of European funds in Romania. "Being part of the EU doesn't mean only getting help, but also respecting some values," the EC Vice-President pointed out.
Frans Timmermans previously expressed his concern on Wednesday, in a joint statement with European Commission President Jean-Claude Juncker.
EC will continue to monitor Romania's justice reform under the CVM until process irreversible
Govt.'s decision on corruption and protests in Romania reverberate in the international press
British, Swedish Embassies to Bucharest express concern over ordinance amending criminal laws
Irina Popescu, irina.popescu@romania-insider.com
(Photo source: Frans Timmermans on Facebook)
Normal