Eastern Romania: Iași County Council launches tender for new hospital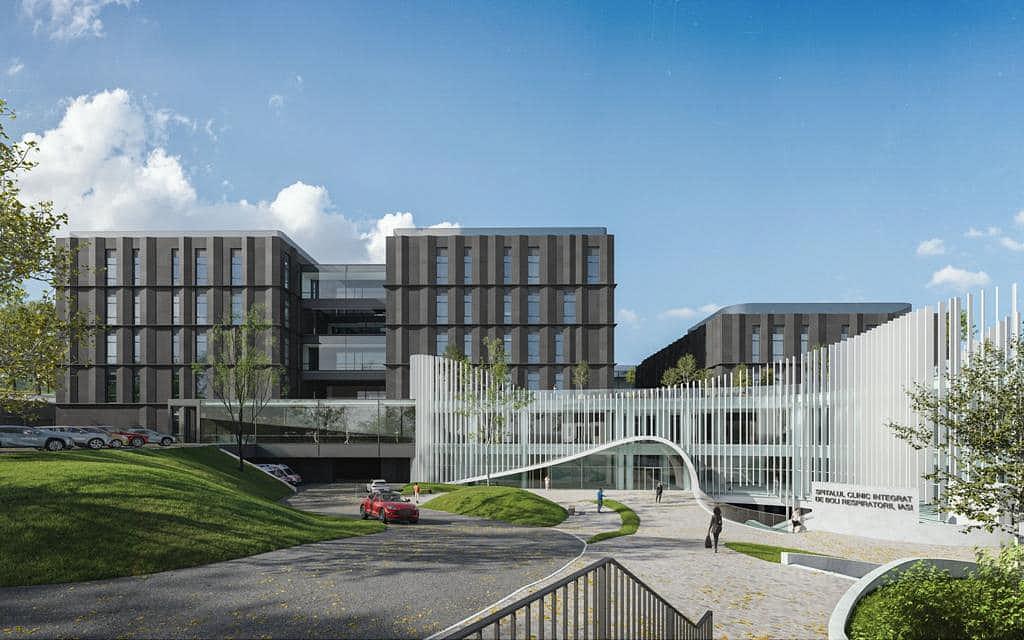 The Iași County Council, in eastern Romania, has launched a tender for the design and construction of a Respiratory Diseases Hospital with 350 beds. The investment is valued at RON 458.49 million (EUR 92.4 million), excluding VAT. 
Costel Alexe, the president of the County Council, announced that the project for the new Respiratory Diseases Hospital is a priority for Iași, and that the medical unit will be constructed in the Bucium area of the city on a 42,000 sqm site. The future medical facility will have a total capacity of 350 beds, including 320 for continuous hospitalization, 10 for outpatient hospitalization, and 20 for intensive care. 
"We have taken on the responsibility of building a modern and well-equipped hospital for the treatment of respiratory diseases, so that patients from Iași County and beyond will have access to the highest quality medical services. [...] Launching the tender for design and construction is an important step in implementing this project," said Costel Alexe, cited by News.ro.
Iași County Council plans to access European funds under the Health Program (POS) 2021-2027, a funding line managed by the Ministry of Investments and European Projects, which is currently in the process of launching project calls.
According to Radu Crișan-Dabija, the manager of the Clinical Pulmonology Hospital in Iași, the medical unit serves the entire Moldova region with 15,000 patients each year, and the new hospital is badly needed.
"We are a clinical hospital, a hospital of reference for Romania, and this hospital deserves to operate not in buildings from 1800 but in a new building that will last for over 50 years," he said.
The current Pulmonology Hospital in Iași operates in four old buildings with a high degree of wear and tear. 
(Photo source: Consiliul Judetean Iasi on Facebook)
Normal