Cluj-Napoca schools undergoing EUR 13.2 mln modernization with European funds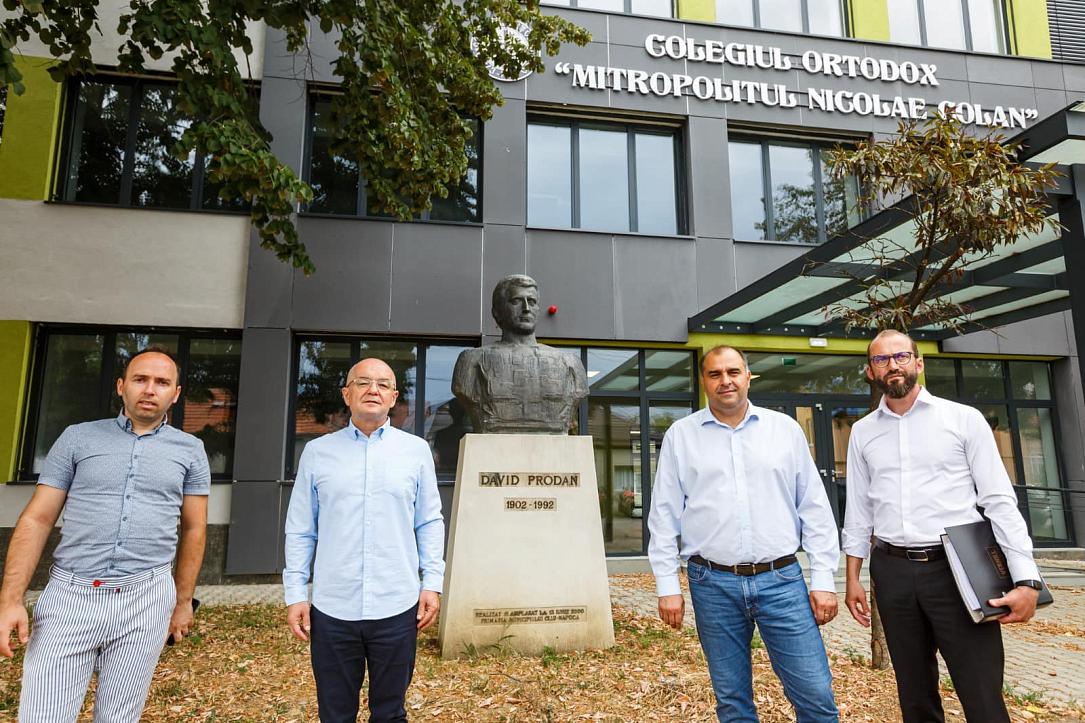 Three schools in Cluj-Napoca, in Romania's Transylvania region, are undergoing modernization with European funds, with a total investment of EUR 13.2 million. The schools are the Orthodox College, the "Iuliu Hațieganu" School, and the "Nicolae Iorga" School.
The most recent update comes from the Orthodox College, where the acceptance procedure for the works has been completed. The approval from the Emergency Situations Inspectorate (ISU) is currently being obtained, and from autumn, students will be able to use the new classrooms and the newly built sports hall within the school premises.
The modernization effort of the Orthodox College includes an increased capacity of 276 to 400 students, 40 photovoltaic panels and 16 solar panels for electricity and hot water, a lift with wheelchair access, thermal insulation of the building, and more. The new school boasts 16 classrooms, 5 laboratories, a teachers' room, a music room, an art room, a festive/multi-functional hall, a dining hall, a library, and an archive.
"Supporting education is a top priority for the Cluj-Napoca City Hall. Therefore, the municipality continues to invest in schools within the city, as well as supporting programs for students through local budgets and European projects," said mayor Emil Boc.
The modernization of these three schools is part of a larger effort by the Cluj-Napoca City Hall to improve the educational infrastructure in the city. The municipality has invested heavily in schools in recent years, and the results are starting to show. In 2021, Cluj-Napoca was ranked as the best city in Romania for education.
(Photo source: Emil Boc/Facebook)
Normal