Swiss group starts building EUR 100 mln bio ethanol factory in Romania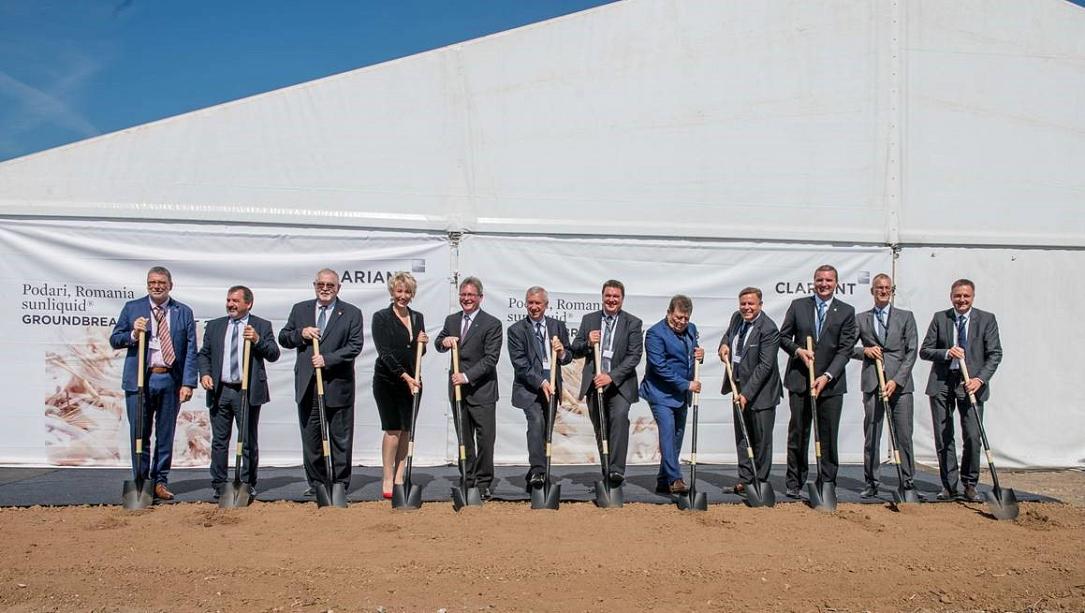 Swiss group Clariant, a world leader in specialty chemicals, officially started the construction of a large plant for the production of cellulosic ethanol made from agricultural residues near the Romanian city of Craiova.
This will be a flagship facility that will use the sunliquid technology developed by the company on an industrial scale for the first time.
"After more than a decade of research and development, Clariant is investing more than EUR 100 million in its first sunliquid plant. This technology is pioneering not only in Europe but also globally. Furthermore, in cooperation with European and national institutions, Clariant supports the industrial conversion of a region with this significant investment," said Clariant Executive Committee Member Christian Kohlpaintner.
At full capacity, the plant will process around 250,000 tons of wheat and other cereal straw sourced from local farmers to 50,000 tons of cellulosic ethanol annually. By-products from the process will be used for the generation of renewable energy with the goal of making the plant independent from fossil energy sources. The resulting cellulosic ethanol is therefore an advanced biofuel that is practically carbon-neutral.
The decision in favor of Craiova was due partly to the existence of a secure regional supply of feedstock and partly to the region's existing logistic and industrial infrastructure, the group said.
The plant will employ a workforce of between 100 and 120 people, which the company plans to recruit locally and train in Germany. It will also provide around 300 permanent jobs in supporting industries serving the site.
Normal