News from Companies
City Grill Group: Nearly 2.5 million Euro Investment for Modernizing Buongiorno Italian Restaurants in Bucharest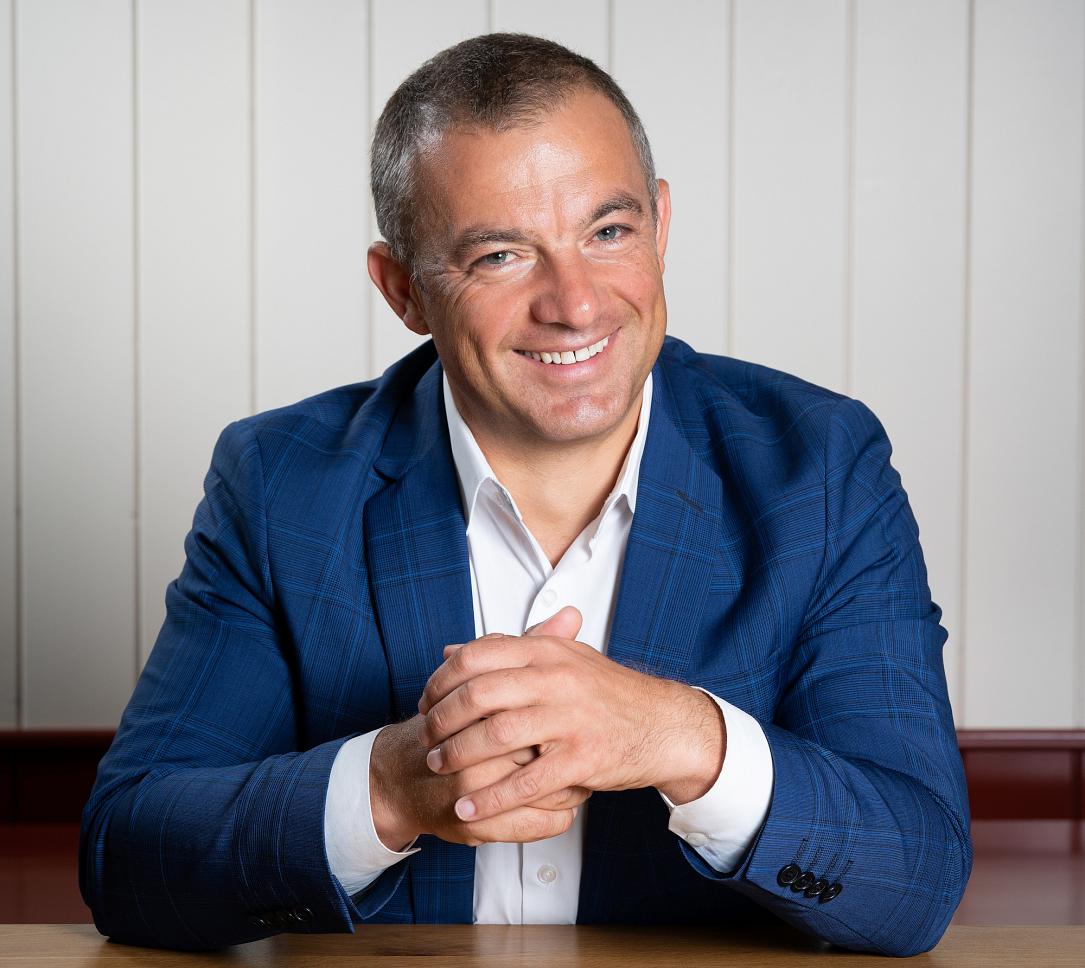 City Grill Group, one of the strongest local players in HoReCa industry, announces the completion of an investment of nearly 2.5 million euros in the modernization of the restaurants within the Buongiorno.Italian network. The refurbishment and modernization project began in 2019, with the aim of enhancing the customer experience and strengthening Buongiorno's position as the preferred destination for Italian cuisine.
The three restaurants included in the modernization project are Buongiorno Italian Primăverii, refurbished in 2019, with an investment of 600,000 Euros, Buongiorno Italian Victoriei, in 2021, where the investment amounted to over 1,400,000 Euros, and Buongiorno Italian Băneasa, which is scheduled to reopen in August 2023, after an investment of 400,000 Euros.
The investment in the brand's modernization involved not only the refurbishment of the restaurants but also a rebranding, a change in communication direction, and a menu refresh, alongside Chef Alex Ilinca, an experienced chef with three Michelin stars restaurant background.
"As soon as we reopened Buongiorno Primăverii in 2019, we felt a positive impact on our revenue, especially due to the increased evening occupancy rate, which reached almost 100%. The plan was to align the others within a year, but the pandemic forced us to postpone this investment. In 2021, we resumed the works at Buongiorno Victoriei, and the restaurant at Băneasa Shopping City will be ready by the end of the summer," stated Daniel Mischie (in opening picture), CEO of City Grill Group.
Comfort, modern design, and exceptional culinary experience.
The total investment of over 2.5 million euros has been directed towards updating and modernizing the interior design, enhancing comfort, rebranding, and expanding the menu by bringing in an elite Chef with international experience in Italian cuisine.
With the completion of the investment project, Buongiorno aims to create an authentic atmosphere, with a strong focus on customer comfort and culinary experience. From signature dishes to inspired reinterpretations of international cuisine, Buongiorno's kitchen emphasizes the quality and freshness of ingredients and the authenticity of recipes.
"We started collaborating with Alex Ilinca, and his 12 years of experience in Italy proved to be a significant asset. He brought a fresh perspective to our menu and processes. Today, Buongiorno Italian is a brand that is modern, current, and versatile, a place where you can feel comfortable in any setting - for a business meeting, with friends or family, for breakfast, lunch, or dinner," says Daniel Mischie.
Buongiorno.Italian restaurants cater to an audience where the origin and freshness of ingredients matter almost as much as the taste and authenticity of the recipes. It is a discerning and detail-oriented clientele that appreciates genuine Italian cuisine. Therefore, each dish on the menu has been tested and analysed repeatedly before being offered to customers.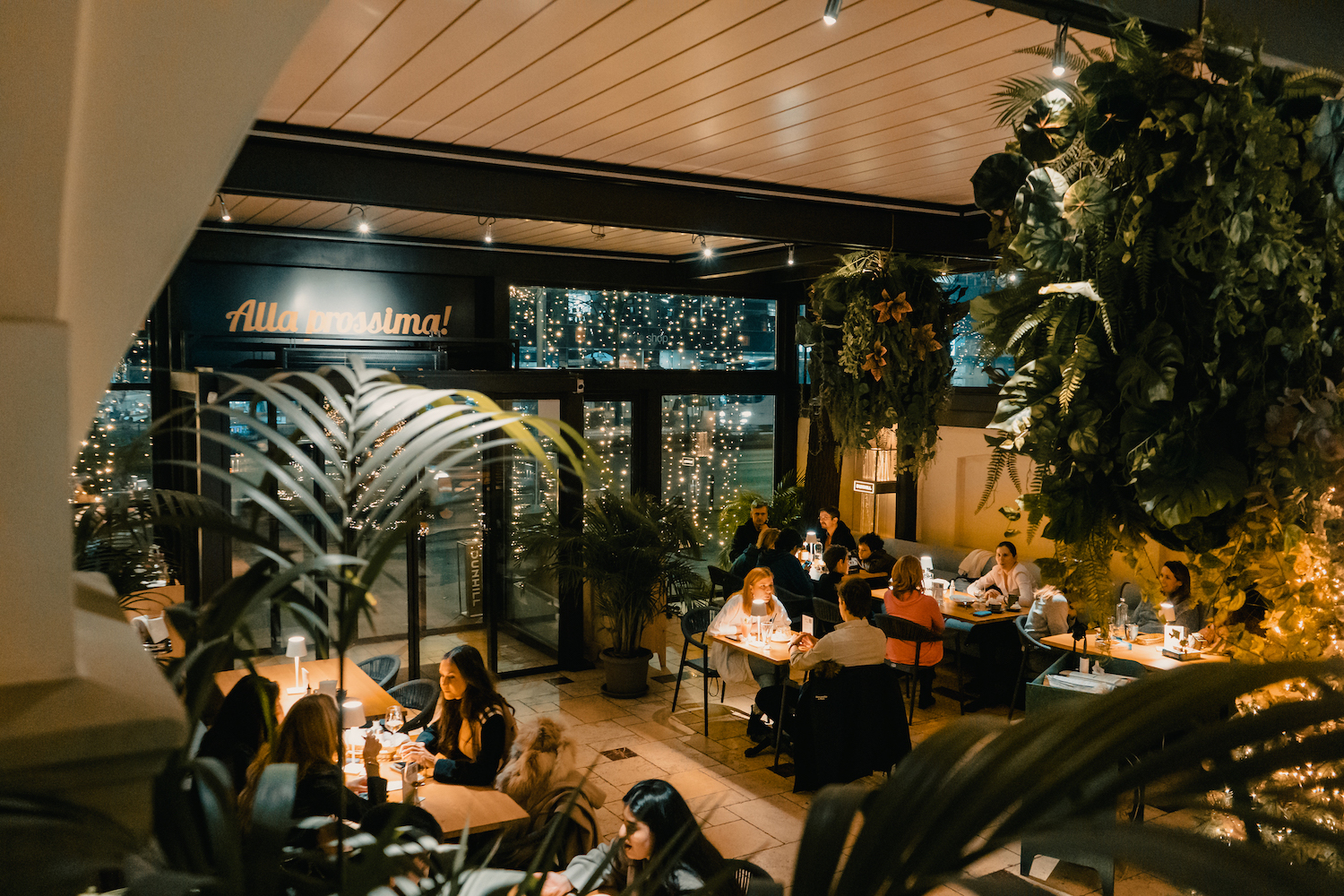 "For instance, the pizza features a Neapolitan crust, for which Chef Alex Ilinca collaborated with the renowned and late Italian chef, Davide Palladinelli, resulting in the perfect formula for the crust. The standout categories are naturally pizza and pasta, fitting for an Italian-themed restaurant. If we delve further, we discover other standout dishes such as summer mussels, seafood specialties, and signature desserts," adds Daniel Mischie.
The Buongiorno.Italian menu offers a rich variety of dishes, from antipasti and pasta to pizza and seafood specialties, including pasta with seafood, mussels in different sauces, grilled seafood, as well as various high-quality meat products. The average bill at Buongiorno restaurants is approximately 160 lei, which amounts to 66 lei per customer
Who is Chef Alex Ilinca
Chef Alex Ilinca is 36 years old and hails from Brașov, Romania. He stepped into the kitchen for the first time at the age of 15. He worked in Brasov for 5 years, starting as a kitchen helper and later becoming a cook. In 2007, he ventured to Italy, where he discovered the Mediterranean cuisine, which captivated and fascinated him.
Over the course of 12 years spent in Italy, he worked as a cook, sous chef, and executive chef, overseeing three restaurants. In 2017, he enrolled in a Master's program in haute gastronomy with *** Michelin Chef Heinz Beck. The Master's program lasted for a year and took place exclusively at the 3 Michelin-starred restaurant La Pergola.
Upon completing this Master's program, he returned to Romania and has been part of the City Grill team for approximately 2 years. Recently, together with his fellow Brand Chefs from City Grill Group, he graduated from the Auguste Escoffier Culinary Institute, earning the Grand Diploma.
Currently, Alex Ilinca manages the Buongiorno.Italian restaurants in Bucharest, where his dishes are enjoyed by over 2000 customers daily.
About City Grill
City Grill Group is the most significant Romanian player in the restaurant industry. Founded in 2004, City Grill Group currently operates restaurants and cafés under various brands, including Caru' Cu Bere, Hanu' lui Manuc, Pescăruș, Hanul Berarilor, Buongiorno.Italian, City Grill, and La Boheme, the first hotel in their portfolio.
From its very first restaurant, City Grill Group has been driven by the idea of providing customers with a suitable place to invite business partners for a meal and creating a relaxing space for lunch breaks, family gatherings, or time spent with friends. Through their restaurants, City Grill Group caters to the urban clientele who enjoy spending their leisure time in the city and holding business or personal meetings over a cup of coffee. The menus in their restaurants are diverse and affordable, featuring both Romanian and international dishes.
Whether it's their signature recipes or any other item on the City Grill Group's menu, the ingredients used are of the highest quality for the customers. The "secret" behind the Group's dishes lies in fresh ingredients, carefully controlled and tested for origin, with no food additives. From freshly hand-cut and peeled French fries to cage-free eggs and vegetables grown in their own greenhouse near Târgoviște, the philosophy of City Grill's chefs is to extract the natural flavours of ingredients, enhanced by complementary spices like salt and pepper. 
In all City Grill Group restaurants, where they serve nearly 15,000 customers daily, they are committed to recycling used oil, glass, cardboard, and plastic, and actively work to reduce food waste through various campaigns.
*This is a Press Release.
Normal