News from Companies
British Football School welcomes children aged 6-12 to join their holiday sports clubs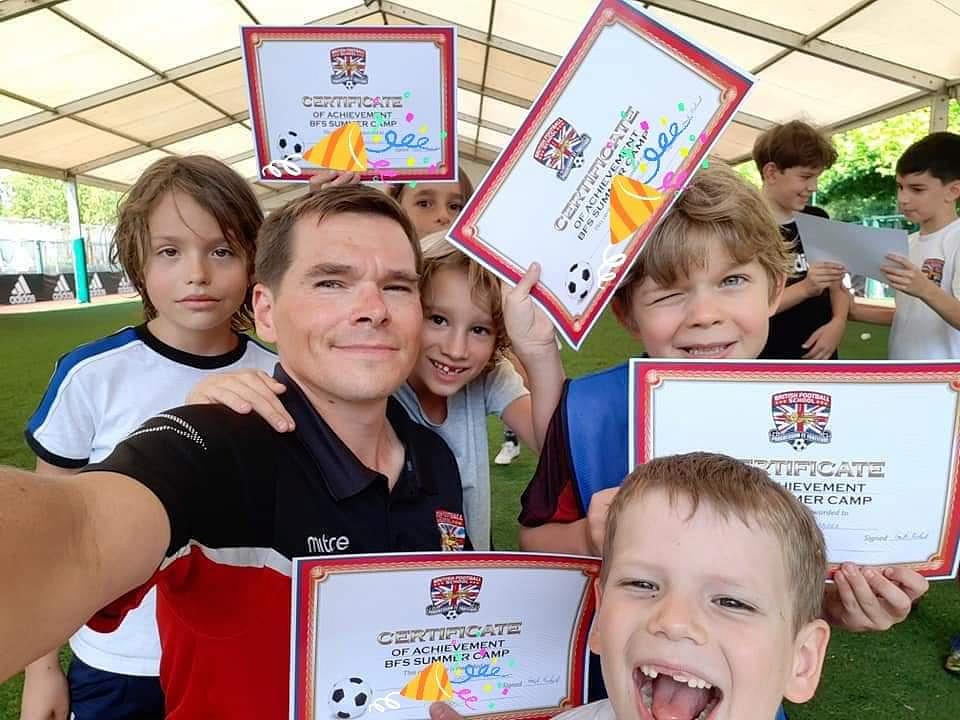 British Football School created a specific sports education program to provide quality training for children of ages 6 to 12 years in a club setting. Open to children of all abilities, the BFS training camp aims to combine fun and learning through sport.
This year, British Football School will also organize holiday sports camps in both Romania and Bulgaria, adding 2 new locations in Bucharest – Floresca and Pipera. Here's the full schedule for all half-term, Spring, and Summer holidays camps.
Romania Insider readers can book and benefit from a 20% discount for if booked and purchased by 28th February. You will also receive a full sports kit
The trainings incorporate fun, fast moving games that enable your child to enjoy the ultimate sporting experience regardless of their ability. BFS ensures that children will have a fantastic experience playing sport, learning new games and skills, meeting new friends, and having lots of fun whilst doing so.
Fun, professional trainings for boys and girls aged 6-12
UEFA certified, British coaches
English-speaking environment
Pressure-free sports environment
New friendships and teamwork
They also run a weekly sports club based at Pescariu Sports Club and new players can join for one free trial session.
If you would like to join BFS holiday sports camps or weekly training sessions please get in touch via email at contact@britishfootballschool.com, WhatsApp: +40 799 686 835, or by calling +40 373 781 231.
More info on the BFS website - www.britishfootballschool.com
- This is a Press Release.
Normal