News from Companies
Borderbridge global study: media-for-equity, the bridge round that builds unicorns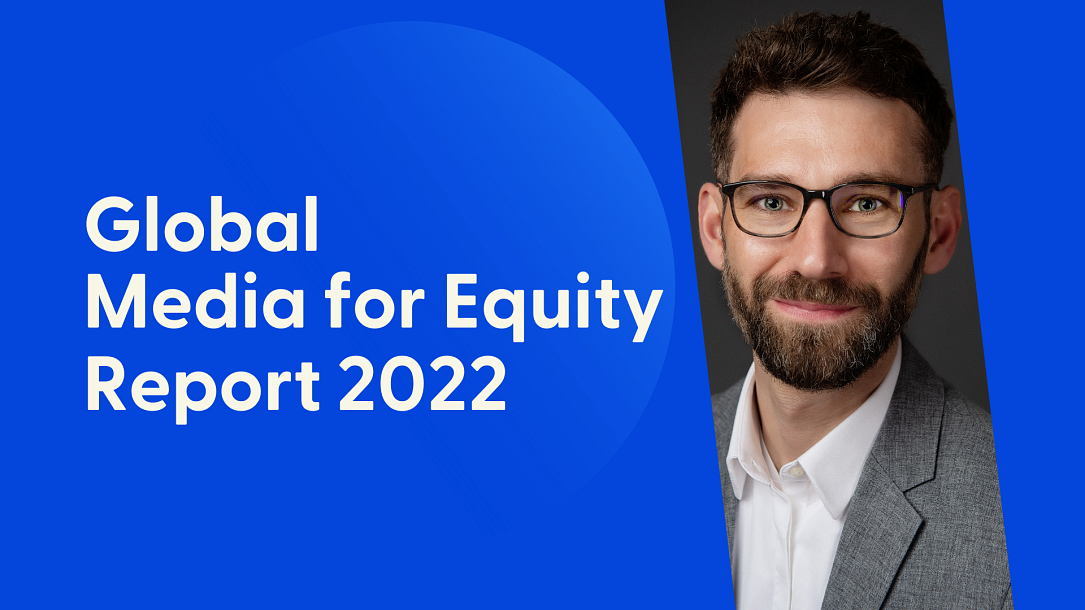 The 2022 global study by Grai Ventures and Borderbridge reveals insights into the worldwide adoption of media-for-equity as a driving force for direct-to-consumer companies' long-term growth sustainability; and for media groups interested in revenue diversification, a validated business model innovation. This report addresses these details by examining how the media-for-equity model works globally, regionally, and nationally.
This report aims to highlight the media-for-equity investment funds and deals worldwide. We have partnered up with key organizations from specific global regions, and we have built an analysis of the infrastructure of a non-European media-for-equity deal.
The Global Media-for-Equity Report is designed to benefit the broader investment space as we reveal global data-driven insights on media-for-equity investments. With the new findings, we hope to ignite further dialogue across the startup, investment, and media ecosystem with equal importance.
This report aims to help later-stage investors, corporate funds, and venture capitalists gain insights into this growing space.
Finally, we hope the report will contribute to adding media-for-equity investments to the global investment landscape, give it the recognition it deserves, and demonstrate why all stakeholders need to contribute to the acceleration of the space.
The adoption of media-for-equity globally
Executives often rely on digital marketing as an affordable and accessible medium to market their business. However, statistically, the odds against an early-stage company are dreadful. The one thing that these companies have in common: they usually fail.
Businesses that rely solely on a website and performance advertising to capture their audience's attention will soon fall behind. Today's business landscape demands an omnichannel content strategy with multiple touchpoints for connecting with consumers. This approach will replace single-channel brands.
That is why every company should be a media company — producing content and distributing it cross-platform to maximize the chances of reaching a larger audience of their ideal customer profile.
Media-for-equity is here to open up traditional media as one of the omnichannel platforms, which is unreachable to many companies. The model enables these companies to build 360 degrees of integrated marketing and growth strategy, combining the best of both worlds.
The value of traditional media is declining. TV and commercial advertising are becoming less relevant, radio is also becoming outdated, and billboards do not offer the same value as they once did because of over-saturation and limited data.
In 2017 the US saw its first year when total spending on digital advertising surpassed that of TV, print, and radio, according to a study by the IAB Internet Advertising Revenue Report.
Additionally, the trends of diversification in media platforms, media consumption, access to media, regionally contradictory legal frameworks, fragmentation of media, and consolidation and centralization of media are macro-changes that continue the positive growth of media-for-equity adoption on a global scale.
Major media companies continue to bet on media-for-equity deals despite the capital markets slowing down. The model has stood the test of time through both bullish and bearish economic periods, as it is versatile enough to be applied in both scenarios.
After the above-mentioned surpass of digital advertising, the pendulum will swing back to traditional media as it becomes more digitized and develops digital capabilities and services, creating a technology layer on top of their media legacy structure, enabling them to win back some of that ad-dollar market share.
With these trends in mind, marketing executives will make different decisions when allocating marketing budgets regardless of their industry. Or, they can choose not to. They can optimize their budgets and bring media-for-equity to the marketing mix.
Can startups become unicorn-stage companies with media investments?
Grai's report shows that media-for-equity investments can significantly influence generating unicorn-stage companies if carefully engineered into the company's expansion strategy. The research documented and revealed 26 unicorn-stage companies with media-for-equity deals as part of their growth plans.
Italy's second unicorn-stage company Satispay has received a cash injection alongside advertising space and international exposure from AdVentures, Mediaset's strategic media investment arm, thus becoming the first unicorn of their portfolio.
But this complementary investment model is not for every company. The sectors most drawn to media-for-equity include mainly software and internet businesses that develop consumer-facing products and services. Most have completed at least a seed round of funding before benefitting from traditional advertising, and 90% were post-revenue when they signed the first media-for-equity deals, often leading to multiple media investment rounds.
Additionally, the research showcases examples such as Cazoo, a UK online car retailer startup that has made a media-for-equity deal with investment fund DMG Ventures. A masterclass in blitz-scaling. Cazoo has gone from the idea stage at the seed round in December 2018 to launch in December 2019, to unicorn status in June 2020, to agree to a $7bn SPAC deal in March 2021. DMG Ventures invested in the company in the form of advertising in December 2019. Cazoo is now the fastest British business ever to have reached the rare and coveted unicorn status.
"The team at DMG has done a great job of creating a genuine content partnership through a range of their titles. Not only has it met its readers' need for automotive editorial content, but it has also done a highly effective job driving understanding and trust in Cazoo. The team has also been a dream to work with, making the whole process seamless and straightforward for our content team!" - Lucas Bergmans, Marketing Director, Cazoo.
Does media-for-equity provide positive returns for media groups?
In the last three years, 10 new media-for-equity funds have been established, 20% of the total media capital funds we have identified and documented - showcasing media-for-equity investments on a positive growth trajectory.
TelevisaUnivision, has the fastest-growing number of unicorns in a media-for-equity fund portfolio - from 2018 to 2022, the group's media investment strategy generated 6 unicorns, Rappi, Ualá, Kavak, Konfio, QuintoAndar, and Clip.
These media investments in technology and digital startups can have different objectives and structures. Some media groups are looking for strategic investments, such as upcoming new digital media companies or companies that can support their TV and publishing departments. Others are looking solely for financial benefits and investment returns.
While most media groups in the past invested capital, some have started investing their advertising inventory, but not limited to these resources and services; if the investment strategy is done right, investors can see the first returns in 3 to 4 years.
Media-for-Equity - an undeveloped opportunity in Central & Eastern Europe and beyond.
As part of our 2022 report conclusion, we anchored out some directions for media-for-equity investments for the years to come. The model will become increasingly popular, and with the evolution of the media industry, we expect to see new forms of advertising being used in exchange for equity, such as influencer marketing. Similarly, OTT platforms will give rise to media buying technologies, enabling upcoming companies to gain direct access to media buying, such as performance marketing.
"Central and Eastern European media groups are presented with the opportunity to build an asset class portfolio that can offer high returns. Exposing medium to small or none of the classical risks of losing their investment, as we can see in private equity and venture capital," adds Stefan Koritar (in opening picture), Director at Borderbridge and Grai Ventures.
Grai hosted a global online panel discussion on the 16th of November, featuring global media-for-equity thought leaders, including Neville Taraporewalla, the President of Brand Capital International, Abhaya Acharya, former Fund Manager at Newscorp Australia Scaleup Mediafund, currently a Mentor at Blackbird.vc, Christophe Montague, the CEO of 5M Ventures, and Sheena Amin, Director at ITV AdVentures. The panel was a great success. 50+ senior business leaders joined to listen to the speaker's viewpoints around the report key research findings. Moderated by Andrew MacDowall, Founding Director at Toros Advisory, a business journalist by background, he has written for publications including the Financial Times, The Banker, the Guardian, and Politico Europe, particularly on Central and Eastern Europe, with extensive work in MENA and South East Asia.
Access the panel recording here: Global Media for Equity Report 2022 - Panel Discussion
Access the web report here: https://www.borderbridge.org/media-for-equity-2022/online
Access the PDF report here: https://hubs.ly/Q01vXGXr0
- This is a Press Release.
Normal