Automated bike rental service launches in Bucharest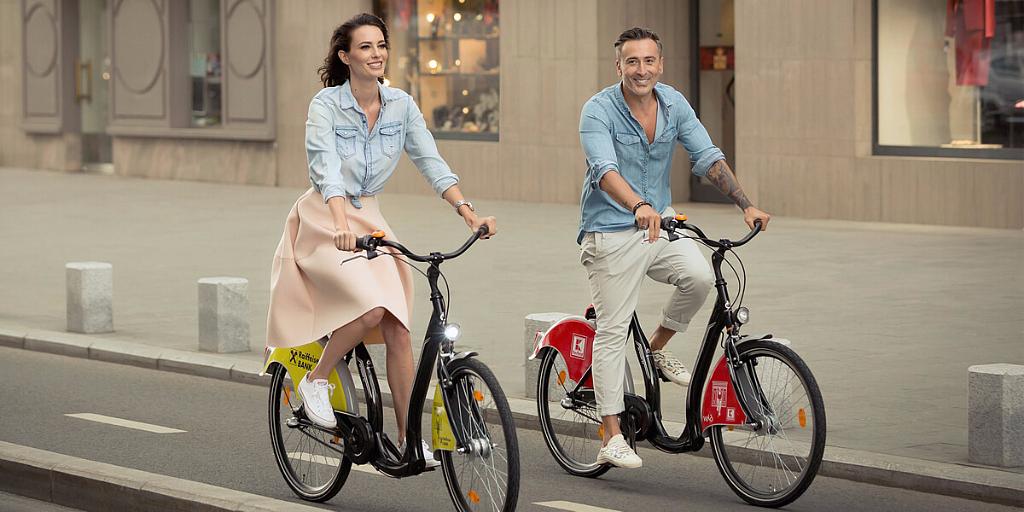 The first automated bike rental service, I'Velo Urban, launched in Bucharest on Tuesday, September 27. The service is paid and will be available 24/7.
The service has six bike rental stations in some of the city's busiest central areas: Universitatii Square, Romana Square, Revolutiei Square, Victoriei Square, Charles de Gaulle Square, and Kaufland Barbu Vacarescu hypermarket.
At first, 210 bikes will be available for rent in these locations. Users can take a bike from one station and leave it at another station.
The system can be used only based on a card and a subscription. A one-day subscription is RON 10 (EUR 2.25), a one-month subscription in RON 35 (EUR 7.86), and a one-year subscription is RON 100 (EUR 22.5). Teenagers between 16 and 25 get discounts.
However, the subscription allows users to take a bike for 30 minutes after which they have to make a 30-minute break. Users who want to ride more than 30 minutes will pay extra costs: RON 4 if they pass the 30-minute limit, RON 8 if they pass 60 minutes, RON 20 is they use the bike for more than 90 minutes without returning it, and RON 25 if they use the bike more than two hours (120 min).
The cards for the system can be taken from I'Velo Relax bike rental centers at Aviatorilor and Tineretului. The subscription and extra costs can be paid by card at the rental stations.
The system has been implemented by the Green Revolution Association together with Raiffeisen Bank and Kaufland Romania, which financed the project. The bikes have been imported from Germany, according to Hotnews.ro.
Other big cities in Romania, such as Timisoara and Cluj-Napoca have also implemented similar bike-rental services in recent years.
Back in the saddle: Bike rental centers in Bucharest
Normal