Former boyband singer turned to banking becomes first Romanian to swim the English Channel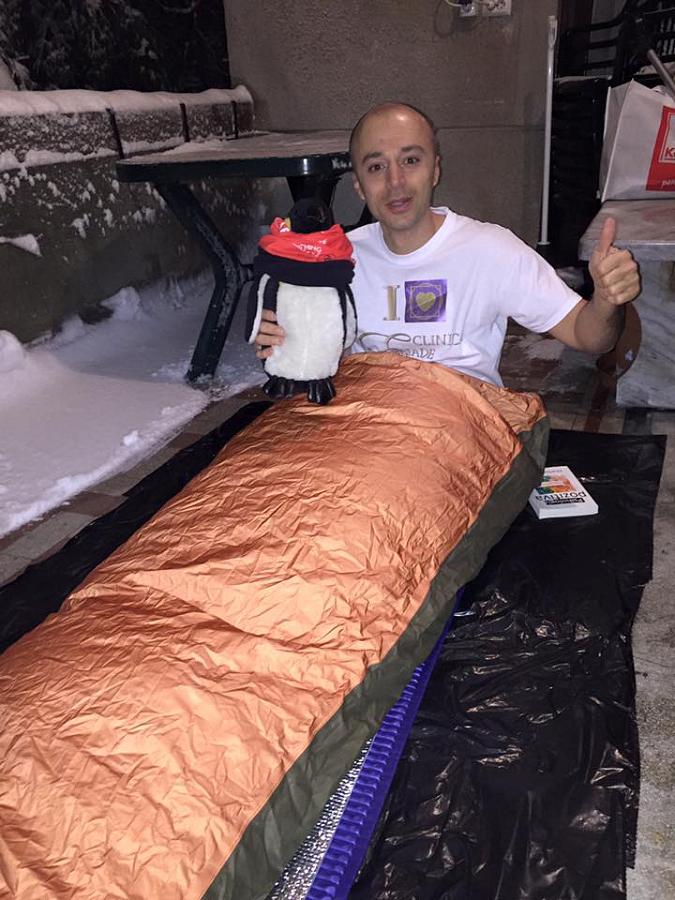 Romanian Andrei Rosu managed to finish the second stage of the Arch 2 Arc, the hardest ultra-triathlon in the world, after he swam across the English Channel on Monday, June 29. He thus became the first Romanian to swim the Channel.
Rosu, who turned 39 on the very same day, spent about 20 hours in the water. He didn't take the shortest way from Dover in the UK to Calais in France, but chose to make several detours so as to swim with the current and not against it, according to sport.ro.
If he finishes the triathlon's third stage on Tuesday, a 290-kilometer bike ride from Calais to Paris, he will become the first Romanian to finish this hard competition and only the 19th athlete in the world to achieve this performance.
The Arc 2 Arch ultra-triathlon is a solo race that starts at the Marble Arch in London and ends at the Arc de Triomphe in Paris. It consists of a 140-kilometer run from London to Dover, a swim of over 34 kilometers across the English Channel, and a 290-kilometer bike ride from Calais to Paris. Australian John van Wisse holds the competition's record, after finishing the triathlon in 61 hours and 27 minutes, in 2014.
Andrei Rosu is the only Romanian who has managed to run seven marathons and seven ultra-marathons on seven continents, in less than two years, setting a world record in 2012.
He helped launch the Transmaraton, in 2012, a marathon that takes place on the famous Romanian high-altitude road Transfagarasan. The same year, he finished his first Ironman race, and in 2014 he managed to finish a quintuple-ultra-triathlon (Virginia Quintuple Ultra – 19-km swim, 900-km bike, 210-km run).
From 2010 until 2015 he ran over 15,000 kilometers and his dream is to finish a deca-ultra-triathlon (28-km swim, 1,800-km bike, 420-km run), according to his blog. He also coaches runners, speaks in TEDx events, and fundraises for Hospice Casa Sperantei.
However, Andrei Rosu hasn't always been an athlete. As a teenager, he became part of Romania's first boyband Gaz pe Foc (Gas on Fire), which was famous in Romania in the 90s. In 2001 he gave up his music career and to start one in banking.
It was his son's birth in 2008 that determined him to give up a sedentary lifestyle and start a major change in his life, which led him to become one of Romania's top athletes.
Romania-Insider.com interviewed Andrei Rosu in 2010 when he was at the beginning of his quest: Testing the limits: the man who dreams of being first Romanian to run marathons on seven continents
Another Romanian, Avran Iancu, tried to swim across the English Channel in 2014, but didn't finish the quest. He will try again this year.
Daring Romanian overcomes his fears in 7-month kayak trip from Giurgiu to Venice
(Photo source: andreirosu.org)
Normal