Business Views
Cătălina Popa, Siemens Healthineers Romania: Feminine leadership has a profoundly positive influence on the company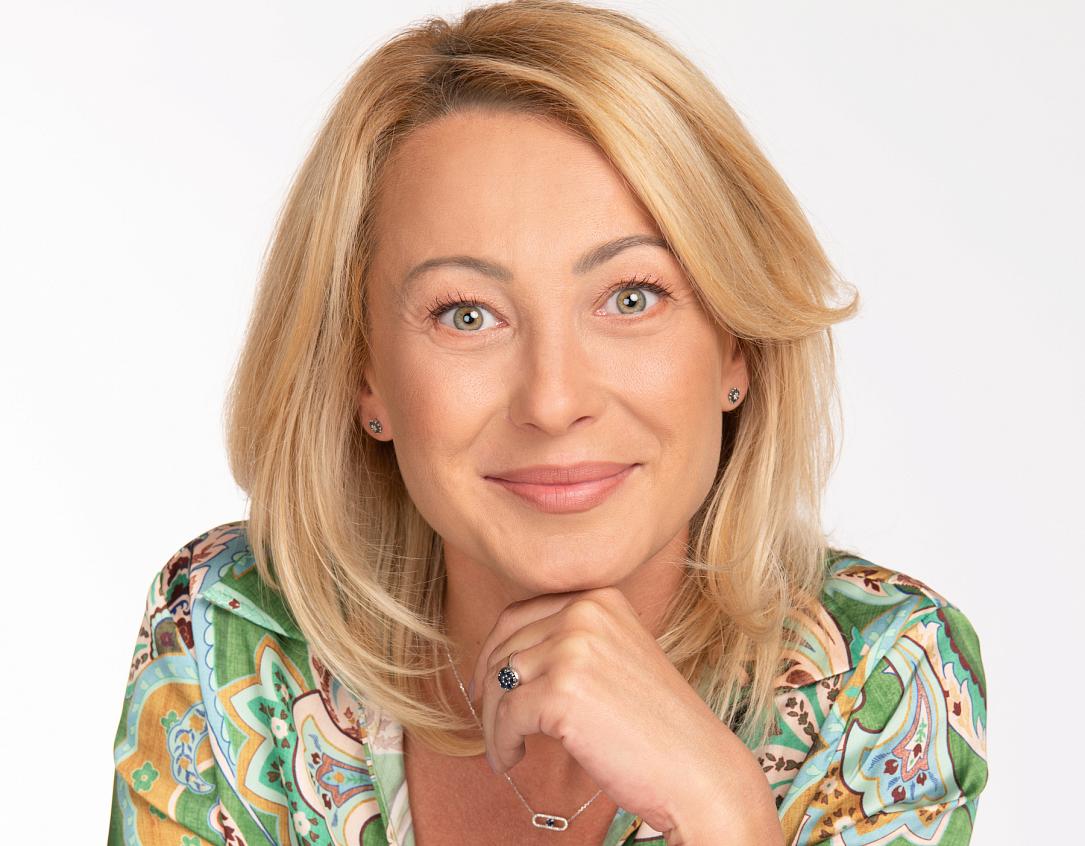 Cătălina Popa, Marketing Specialist Siemens Healthineers Romania, shares how the company's mainly feminine leadership has shaped its development and corporate culture.
With a current 24% of women in the management team, including the Country Manager and Sales Manager, and with a prospect of increasing this number to 35% by 2025, Siemens Healthineers Romania has tripled its business in the last five years. However, the main benefits of feminine leadership come from the focus on open communication, empathetic approach, and family-friendly policies enhance employee satisfaction and help build a stronger team.
"Feminine leadership has had a profoundly positive influence. It has fostered an inclusive, collaborative, and supportive workplace that enables individuals to thrive and make their optimal contributions," says Cătălina Popa. "The diverse perspectives and qualities inherent in feminine leadership have not only enhanced our team dynamics but have also played a pivotal role in driving the overall success of our company."
In this interview, Cătălina Popa, Marketing Specialist Siemens Healthineers Romania, also talks about:
Distinctive traits in terms of marketing and communication in the medical field
The importance of the company's cultural element
What sustainability means in the medical field
The importance of an ESG focus in attracting new talent
Building team cohesion and encouraging social interactions
The challenges of being part of an international team
You work in a team that is mainly managed by women. How would you describe feminine leadership, from your point of view and that of your company?
Cătălina Popa: Siemens Healthineers is dedicated to cultivating a diverse and inclusive work environment that nurtures the growth and well-being of every individual. Based on my personal experience, being part of a team primarily led by women at Siemens Healthineers, I have witnessed numerous advantageous aspects of feminine leadership that have greatly influenced both our team and the organization at large.
First and foremost, within our team, feminine leadership is marked by a notable focus on collaboration and teamwork. Our female leaders actively encourage open communication, create a supportive environment, and promote a sense of belonging among team members. They also foster a collaborative culture where everyone's perspectives are valued, and ideas are freely shared, resulting in a vibrant and inclusive work environment.
Additionally, feminine leadership at Siemens Healthineers is marked by a high level of empathy and emotional intelligence. Our female leaders demonstrate a genuine concern for the well-being and personal growth of team members. They prioritize active listening and try to understand and address the unique needs and challenges that individuals may face. This empathetic approach not only enhances employee satisfaction but also fosters stronger relationships and better team dynamics.
Another notable aspect of feminine leadership is the inclusive decision-making process. Our female leaders actively seek input from diverse voices, ensuring that decisions are made with a comprehensive understanding of various perspectives. They value consensus-building and encourage open dialogue, leading to more innovative and well-rounded solutions. This inclusive approach not only strengthens our team's decision-making but also drives creativity and promotes a culture of continuous improvement.
Furthermore, Siemens Healthineers recognizes the importance of work-life balance, and feminine leadership plays a vital role in supporting this aspect. Our female leaders actively encourage flexible work arrangements, family-friendly policies, and well-being initiatives. They understand the importance of a healthy work-life balance and actively promote practices that help employees thrive both professionally and personally.
In general, both from my personal viewpoint and that of Siemens Healthineers, feminine leadership has had a profoundly positive influence. It has fostered an inclusive, collaborative, and supportive workplace that enables individuals to thrive and make their optimal contributions. The diverse perspectives and qualities inherent in feminine leadership have not only enhanced our team dynamics but have also played a pivotal role in driving the overall success of our company.
What distinctive traits does the medical field have in terms of marketing and communication? What are the main challenges?
Cătălina Popa: Medical field marketing and communication possess unique characteristics that encompass regulatory compliance, technical intricacy, the significance of trust and credibility, audience segmentation, ethical considerations, education and awareness, and the ever-evolving digital landscape. Successfully tackling these challenges demands a deliberate approach, an in-depth comprehension of the target audience, and a steadfast commitment to upholding the utmost ethical standards while effectively communicating the advantages and value of medical products and services.
The medical field is witnessing a digital transformation and marketing & communication strategies must adapt accordingly. The rise of social media, online platforms, and digital health technologies presents both opportunities and challenges. Navigating the digital landscape, engaging with online communities, and leveraging digital tools while maintaining privacy and security are crucial considerations.
In the realm of medical marketing, specifically clinical marketing, there is often a focus on educating the target audience regarding new treatments, technologies, and healthcare practices. Essential goals include increasing awareness, disseminating precise information, and promoting health literacy. However, in today's rapidly evolving digital landscape, overcoming information overload and ensuring that relevant information reaches the appropriate individuals can present a significant challenge.
How important is the cultural element within one company? And how would you define your organization?
Cătălina Popa: The cultural aspect within a company holds great significance as it establishes the fundamental values, behaviours, and overall work environment of the organization. Culture influences how employees interact, make decisions, and work towards the company's objectives. Siemens Healthineers acknowledges the importance of culture and has fostered a unique organizational culture that plays a crucial role in propelling our achievements.
Our organization is defined by a strong culture that is centred around three key pillars: Excellence, Innovation, and Responsibility. These pillars guide our actions, decisions, and the way we engage with our customers, employees, and stakeholders.
We strive for excellence in everything we do. This means delivering high-quality products, services, and solutions that meet our customers' needs and contribute to improved healthcare outcomes. We foster a culture of continuous improvement, encouraging employees to constantly innovate and find better ways to achieve our goals
Innovation is at the core of Siemens Healthineers. We embrace a culture of curiosity, encouraging creative thinking, and pushing the boundaries of what is possible in the medical field. We invest in research and development, collaborate with industry partners, and empower our employees to explore new ideas and technologies that have the potential to transform healthcare.
Responsibility is an inherent and integral component of our organizational culture. We are committed to acting responsibly towards our employees, customers, society, and the environment. We prioritize ethical conduct, patient safety, and sustainability. We aim to make a positive impact on healthcare systems, improve access to healthcare, and contribute to the well-being of individuals and communities worldwide.
Siemens Healthineers' culture is also characterized by collaboration, inclusivity, and diversity. We value the unique perspectives and talents of our diverse workforce, recognizing that a variety of backgrounds and experiences foster innovation and drive our success. We promote an inclusive work environment where everyone feels valued, respected, and empowered to contribute their best.
The cultural element within Siemens Healthineers is highly important. Our organization is defined by a culture that emphasizes excellence, innovation, and responsibility. This culture fuels our pursuit of breakthrough solutions in healthcare and enables us to create a positive impact on the lives of individuals around the world. We foster collaboration, inclusivity, and diversity to harness the collective power of our employees and drive our shared mission of advancing healthcare.
Sustainability is definitely one of the main focuses of companies nowadays. How is sustainability applied in the medical field?
Cătălina Popa: Undoubtedly, sustainability holds immense importance for companies in various industries, including the medical field. Siemens Healthineers acknowledges the crucial role of sustainability and has implemented several initiatives to incorporate sustainable practices into our operations and product offerings. A considerable number of individuals live in precarious environments that present substantial health challenges, primarily due to severely restricted access to basic healthcare services. Every two seconds, someone between 30- and 70-years old dies prematurely from noncommunicable diseases: cardiovascular disease, chronic respiratory disease, diabetes, or cancer. In addition, healthcare systems worldwide face the need to achieve better out- comes at lower costs in response to increasing healthcare costs and uncertain quality of care.
Our dedication to sustainability propels us to assume a leading role in leveraging innovation to enhance access to healthcare and facilitate more efficient care management. To improve access to care, we utilize various resources and methods to face critical challenges head-on. This includes partnering with stakeholders, implementing new digital solutions across the health continuum, employing flexible financing and business models, and developing devices with fewer infrastructure requirements. Moreover, we are consistently expanding the deployment of systems from our Imaging and Advanced Therapies portfolio, along with our Varian linear accelerators. In addition, we are augmenting the availability of diagnostic tests we offer. To further bolster our commitment, we provide specialized training programs to maintain exemplary service standards. We proactively monitor the real-time progress of our numerous initiatives aimed at enhancing global access to healthcare. In FY 2022, we reached 212 million patient touchpoints in underserved countries, increasing our 2020 figures by 22 percent. We are on track to reach our target by 2030.
We responsibly harness the power of digitalization, data, and artificial intelligence (AI) to enhance the quality of care for individuals and streamline efficiencies across all levels of the healthcare delivery system. We use AI to enable automation, in clinical decision-making; and to improve robotics and image-guided clinical procedures. In our pursuit of value-based innovation, we adhere to a rigorous approach where we thoroughly evaluate all new solutions and features based on the value they offer to our customers in terms of clinical outcomes, operational efficiencies, and financial performance. This approach, which begins during the product definition phase, guarantees that customer value increases throughout the product realization process.
We are at the forefront of advancing personalized medicine. Our efforts focus on enhancing precision and diagnostic accuracy, minimizing unnecessary variations in healthcare practices, tailoring treatments to individual patients, and driving improved outcomes in therapy. Tailoring treatment starts with a highly specific diagnosis. Cardiovascular, Neurovascular, and Comprehensive Cancer Care, with a focus on precise and personalized treatment, are strategic priorities for us. Our merger with Varian has propelled us to take a significant leap forward in the field of cancer care, incorporating patient-centric and automated solutions for adaptive radiotherapy to deliver treatments that adapt to the changing conditions of each patient. In preventive care, Siemens Healthineers actively promotes awareness of early diagnosis and disease prevention and offers dedicated solutions for both radiology and the laboratory. Laboratory tests are among the most common screening methods used in preventive care. Imaging solutions are also critical, and the increased use of AI is enabling better preventive care screenings for various conditions including breast, prostate, and lung cancer.
Do you think employees are attracted to how sustainable a company is? Could you say that being focused on ESG is now a matter of importance for attracting new talent?
Cătălina Popa: Absolutely, there is a growing trend where employees are increasingly drawn to companies that prioritize sustainability and exhibit a firm dedication to environmental, social, and governance (ESG) practices. In today's job market, placing a strong emphasis on ESG has become crucial for attracting new talent. Many individuals, especially younger generations, highly value working for organizations that align with their personal values and make a positive impact on society. They seek meaningful and purposeful work and aspire to contribute towards creating a better world.
Also, sustainability practices are often indicative of a company's long-term vision, resilience, and responsible business practices. Potential employees view companies that prioritize ESG factors as more likely to succeed and thrive in the future. They recognize that sustainable practices can lead to improved financial performance, reduced risks, and enhanced reputation.
What internal activities has Siemens Healthineers applied to gain team cohesion and social interactions?
Cătălina Popa: Siemens Healthineers fosters an inclusive work environment that values diversity. The company promotes diversity and inclusion through various initiatives, such as employee resource groups, diversity training programs, and diversity-focused events. These initiatives promote an environment where employees engage with colleagues from diverse backgrounds and perspectives, thereby cultivating mutual understanding and a sense of unity. The company maintains a robust internal communication infrastructure, utilizing various channels such as intranet platforms, newsletters, and collaboration tools to facilitate effective communication among employees. These platforms facilitate information sharing, knowledge exchange, and cross-team collaboration, promoting a sense of unity among employees.
We have implemented several internal activities to foster team cohesion and promote social interactions within the organization: social gatherings online and offline, internal events, employee recognition & development programs which boost individual morale but also enhance the sense of belonging and camaraderie among team members.
Your organization is an international one, functioning with multiple teams across the world. How connected are you with colleagues from abroad? What are the challenges in working for such a big company?
Cătălina Popa: Siemens Healthineers recognizes the importance of team cohesion and social interactions in fostering a positive work environment. Through various activities, programs, and initiatives, the company strives to create a sense of belonging, encourage collaboration, and facilitate strong relationships among its employees. For example, we have implemented mentorship and buddy programs to facilitate knowledge sharing, career development, and relationship building among employees. Pairing experienced employees with new hires or junior colleagues helps create a supportive network and encourages social interactions within the organization. The company promotes employee well-being through wellness programs and recreational activities. These initiatives may include fitness challenges, sports leagues, wellness workshops, and other activities aimed at fostering a healthy work-life balance and encouraging social interactions.
Internal communication is an important vector for team cohesion and to reach it we have user friendly platforms to facilitate collaboration and social interactions among employees. These platforms include intranet portals, social networking tools and online forums where employees can share ideas, discuss projects, and engage in informal conversations. The company has established employee resource groups (ERGs) that bring together individuals with similar interests, backgrounds, or identities. These ERGs create a sense of community, support diversity and inclusion, and provide platforms for employees to connect, share experiences, and engage in social activities.
Cătălina Popa's professional background
Cătălina Popa possesses extensive experience in marketing and communication, accumulating over 15 years of professional expertise, primarily in the realm of corporate communication. Alongside her successful completion of studies in Economics, she pursued a specialization in corporate communication. This academic background provided her with a solid foundation to comprehend the significance of effective communication and the formulation of marketing strategies.
About a year ago, Cătălina Popa joined Siemens Healthineers, where she is responsible for planning and implementing marketing strategies, coordinating and managing external and internal communication for Siemens Healthineers in Romania. Driven by a passion for innovation and medical technology, Cătălina Popa is committed to introducing cutting-edge solutions to the market and effectively conveying their value. Her specific objective is to establish a strong presence for Siemens Healthineers through the implementation of effective marketing strategies and consistent communication efforts.
- This interview was edited by the Romania Insider team for Siemens Healthineers.
Normal