Third regional development association launched in Romania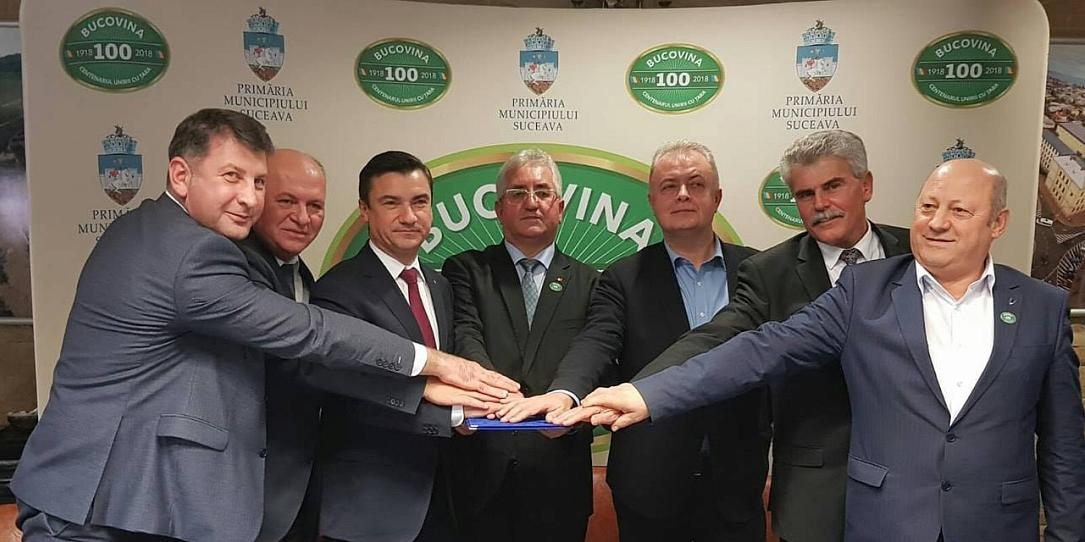 The mayors of seven municipalities in northeastern Romania have signed an agreement to set up the association Moldavia Develops (Moldova se dezvoltă), meant to support the economic development of the area.
The agreement was signed by the mayors of Iaşi (Mihai Chirica), Botoşani (Cătălin Flutur), Piatra Neamţ (Dragoş Chitic), Suceava (Ion Lungu), Câmpulung Moldovenesc (Mihăiţă Negură), Vatra Dornei (Ilie Boncheş), and Roman (Lucian Micu).
The legal structure for the association is to be established by the end of the first quarter of 2019. It will be an inter-community association, set up to draw EU funds and ensure better representation in talks with the Government.
The new association comes after two similar initiatives took shape recently. At the beginning of the month, the Transylvania cities of Timisoara, Cluj-Napoca, Arad and Oradea have established the Alliance of the West, an institutional initiative aimed at attracting EU funding for the economic development of the western part of the country. Later, the northwestern Romania counties of Maramureş, Satu Mare, Sălaj and Bistriţa-Năsăud announced plans to set up an association called Northern Transylvania Province, for similar purposes.
Romania's North East Development region was among the five poorest regions in EU in 2015, based on the GDP per capita, with 34% of the European Union average.
The initiators of the project said it is not a replica to the Alliance of the West and that the association is open to all cities that wish to join. They want to work on reducing the development disparities between the eastern and western part of the country. The mayors said Moldavia needs a highway linking it to Transylvania, a fast road connection to Bucharest, and high speed rail links to the other regions of the country.
"We should have had this association a while ago, considering that the problems here are more serious than in the West. [...]. We, in Moldavia, also have hard-working mayors, who did their jobs, but because of our geographical location, closer to the East than to the West, we have these problems. The fact that we do not have a highway linking Moldavia to the other historical provinces, to Transylvania and Bucharest, is a big problem. As I already told the President of Romania, if these problems are not solved, Moldavia is condemned to underdevelopment," Ion Lungu, the mayor of Suceava, said, quoted by News.ro.
With the exception of the Iaşi mayor, all other mayors who signed the agreement are members of the National Liberal Party (PNL). Chirica was excluded from the Social Democrat Party (PSD) at the beginning of the year and is currently without political affiliation.
Four municipalities in western Romania set up alliance to draw EU funds
Northern Transylvania municipalities plan association for economic development
(Photo source: Ion Lungu Facebook Page)
Normal