Major historical monument in eastern Romania opens for public after 8 years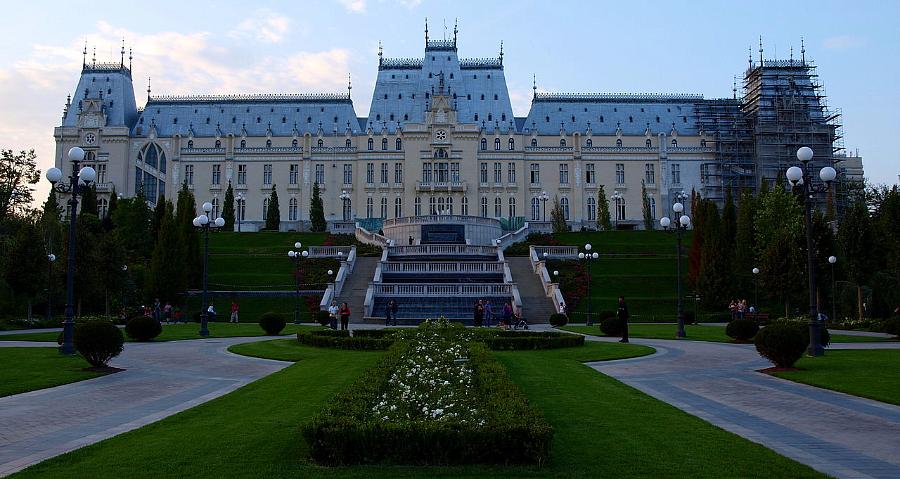 The Palace of Culture in Iasi city, one of the most important tourist attractions in eastern Romania, officially opened to the public on April 27.
Built between 1906 and 1925, the Palace has regained its shine after a restoration process carried out between 2008 and 2016, undertaken within the Governmental Program for revamping historical monuments. As many as 350 specialists and workers participated in these works, which required a total investment of EUR 26 million, without VAT, reports local Agerpres.
The Palace of Culture officially opened in 1925, in the presence of King Ferdinand I of Romania. It has 298 large rooms with a total area of over 36,000 sqm.
During the Second World War, the Palace sheltered German troops, and then Soviet forces. The building served as Administrative and Justice Palace until 1955, when its destination changed: it was assigned to the four museums nowadays united under the name of Moldavia National Museum Complex.
The Palace of Culture hosts four major museums: the Art Museum – founded in 1860, Moldavia's History Museum - established in 1916, the Ethnographic Museum of Moldavia – 1943, and Stefan Procopiu Science and Technology Museum – 1955.
The museums can be visited from Tuesday to Sunday between 10:00 and 17:00, except for official holidays. They will be closed on May 1 and May 2, and will stay open between 10:00 and 14:00 on Saturday, April 30.
Irina Popescu, [email protected]
(photo source: Primaria Municipiului Iasi on Facebook; photos by Ozolin Dusa)
Normal