German Chancellor calls Romanian President over justice worries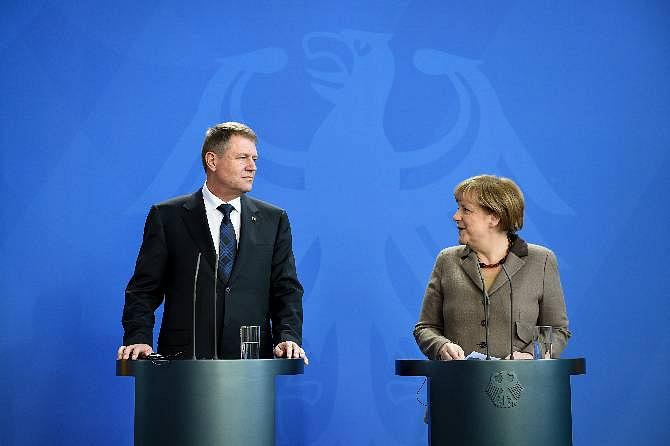 German Chancellor Angela Merkel expressed her worries about certain actions that may impact the anticorruption fight in Romania, in a phone call with President Klaus Iohannis on Friday, January 27.
"I've had a very good phone discussion with Angela Merkel, at the German Chancellor's initiative. Besides the common foreign policy themes, we also talked about continuing the fight against corruption and my firm commitment for this," Iohannis wrote on Facebook.
"The German Chancellor expressed her full support for the efforts to maintain the progresses our country has made, but expressed her concern that certain actions initiated recently may affect combatting corruption in Romania," the President added.
Romania's Government backed by a parliamentary majority made of the Social Democratic Party (PSD) and the Alliance of Liberals and Democrats (ALDE) is currently pushing two controversial bills that may have a significant impact in the justice system. One of the ordinances refers to the pardoning of certain categories of convicts and the other aims to change the way some corruption crimes are defined in the country's Penal Code.
President Klaus Iohannis and the main justice institutions in Romania have criticized the Government's initiative arguing that the two ordinances may undermine Romania's fight against corruption by helping many local politicians, including PSD leader Liviu Dragnea, have their sentences removed and the ongoing investigations on them closed.
Despite the President's calls to have the bills withdrawn, the negative vote from the Superior Council of Magistracy (CSM), and the street protests, The Government plans to have the measures approved next week, either by emergency ordinances or by taking responsibility for them in front of the Parliament.
EC will continue to monitor Romania's justice reform under the CVM until process irreversible
Romania's majority leader says he doesn't fully understand Govt.'s initiative on justice
New ambassador: Germany supports Romania's fight against corruption
Normal