Second-tallest office building in Bucharest evicted after fake bomb threat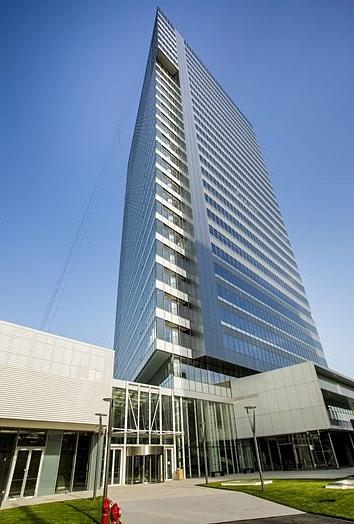 All people working in Globalworth Tower, one of the tallest office buildings in Bucharest, were evacuated after an anonymous caller reported a bomb in the building on Thursday, June 9. The call turned out to be a hoax and the caller was identified as one of the security guards working in the building, local Digi 24 reports.
The recently finalized Globalworth Tower is located in Bucharest's hottest office area, near the Aurel Vlaicu subway station. The 26-storey building is leased to international groups such as Vodafone and Huawei, and important local companies such as law firm NNDKP. The building's owner is Globalworth Real Estate Investment, a real estate developer listed on the London Stock Exchange founded by Greek investor Ioannis Papalekas.
Globalworth has confirmed that the building was evacuated due to a bomb threat that turned out to be a hoax and apologized to its tenants for the inconvenience. "The eviction was decided by the authorities according to the procedures for such circumstances, for which there's no precedent in Romania's office sector," Globalworth representatives said.
The suspect was taken in for questioning by the Police. He admitted that he made the call using a prepaid SIM card and that he wanted to make a joke.
Second tallest building in Bucharest changes name
Top 10 tallest office buildings in Bucharest
Normal