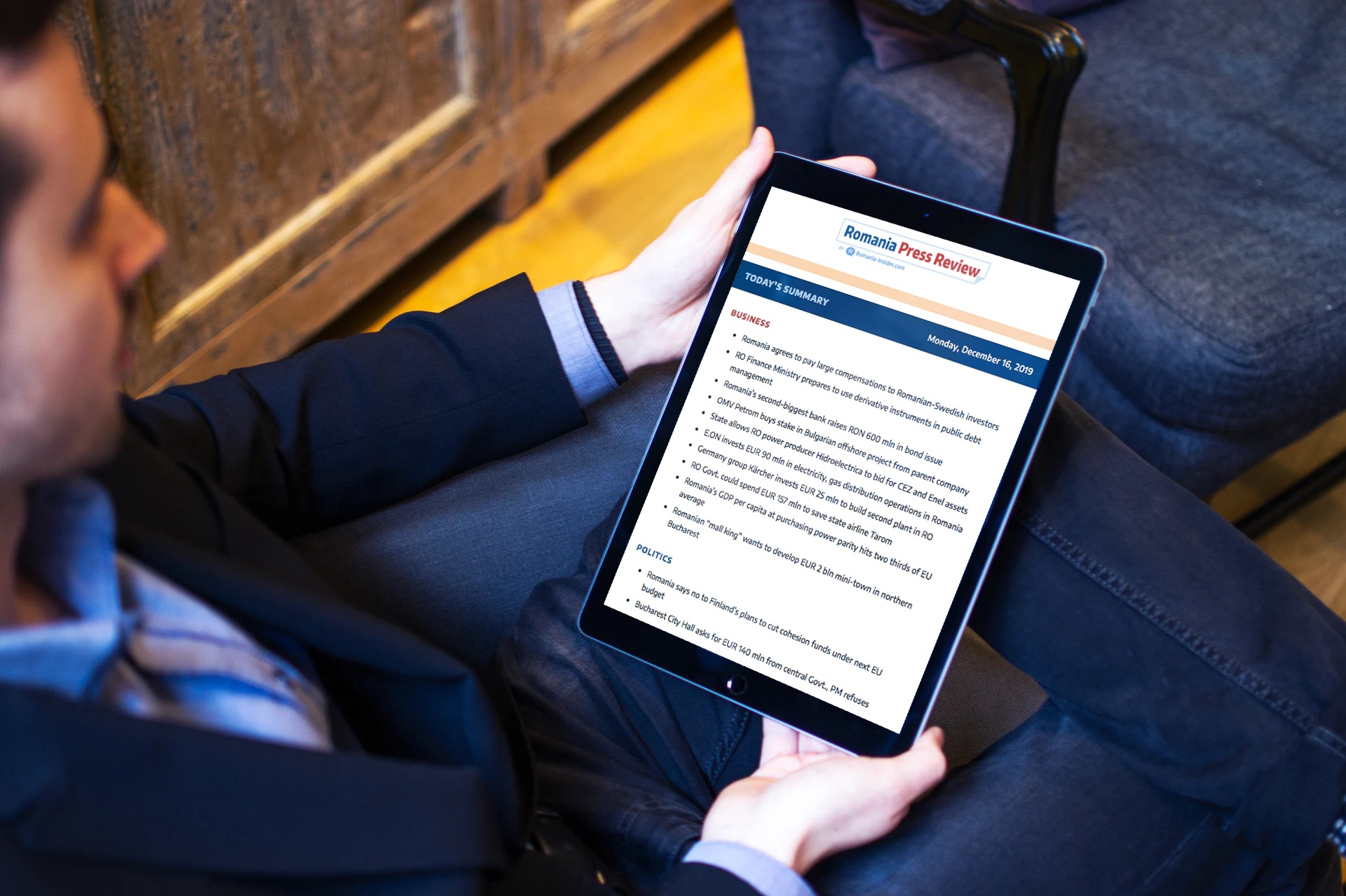 Romania Daily Press Review
A must-have for investors, top managers, diplomats. Business intelligence at its best.
What you need to know to start your day: the most relevant stories from local media in business, politics, society; easy and fast to read summaries, no links to click, no ads.

Included in the ULTRA Membership package here.