Romania's former prince Nicolae to challenge exclusion from the Royal Family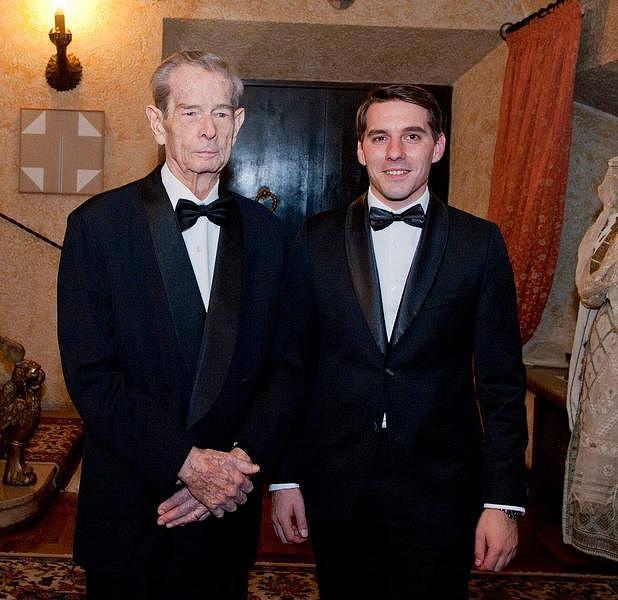 Nicolae Medforth-Mills (picture, right), the disinherited grandson of late King Michael I (picture, left), plans to challenge the decision to exclude him from the Royal House's succession line, and wants to be reintegrated into the Royal Family of Romania.
Nicolae was third in the succession line but King Michael decided to withdraw his royal title as Prince of Romania in August 2015. Royal House representatives said at that time that King Michael made his decision thinking about the future, after observing his grandson's behavior in public and in private, and that Prince Nicolae had agreed to this decision. However, Nicolae said in November this year that he never agreed to have his royal title withdrawn, and that he never signed such a decision.
In a recent interview for local publication Taifasuri, Nicolae's lawyer talked about the former prince's decision to claim back the royal title he lost in 2015.
"Prince Nicolae wants to be reintegrated into the Royal Family. The exclusion decree was not communicated to him in the original. He didn't sign the declaration of acceptance. Nicolae is willing to claim what actually belongs to him," the lawyer said, reports local Digi24.
Nicolae attended the funeral of King Michael I, organized in Romania on December 16. King Michael, Romania's last monarch, died on December 5 at his home in Switzerland, after a long suffering. In early-November, Nicolae tried to visit his grandfather and forced his way into the house, causing a big scandal.
Irina Marica, [email protected]
Normal