Hollywood actor Gerard Butler comes to Romania to visit girlfriend Madalina Ghenea, drives on Transfagarasan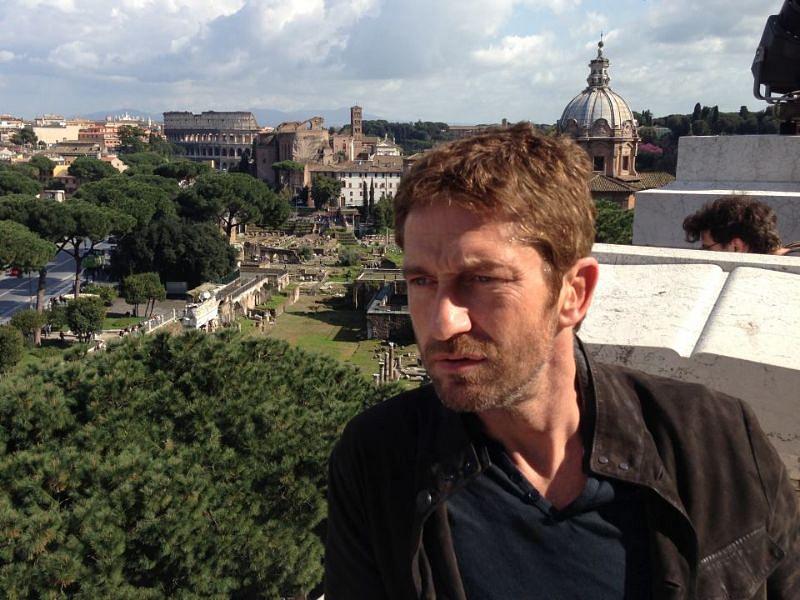 Scottish actor Gerard Butler (in opening picture) recently came to Romania where he met his girlfriend, Romanian model Madalina Ghenea (in picture, below). He took a helicopter on Saturday, July 20, and went to Balea Lac,  then the two started driving on Transfagarasan, Romania's high altitude road. After  the drive, they stayed at a chalet in the area.
This is Butler's first visit to Romania and according to international media, the Hollywood actor could have visited his girlfriend's home country to attend her brother's wedding.
Butler had previously confirmed the rumors he and Ghenea had split up after a year – long relationship, but the two were later photographed holding hands in Rome. Butler and Ghenea started a relationship in May 2012, after Ghenea had split up, according to international media, from another Hollywood star, Leonardo DiCaprio.
The 25-year old Romanian woman was born in Slatina, and started her modeling career at 15, at the show Ballando con le stele at the Italian TV station Rai Uno. She also went into acting, having had her debut in the Italian comedy I Soliti Idioti in 2011.
Gerard Butler is a 43 - year old actor who has appeared on film, stage, and television. He is better known for his roles in P.S. I Love You, The Bounty Hunter, RocknRolla, The Ugly Truth, Gamer, and more recently, Olympus has Fallen.
(photo source: Gerard Butler's Facebook page)
Normal