General Dynamics to produce armored transporters in Romania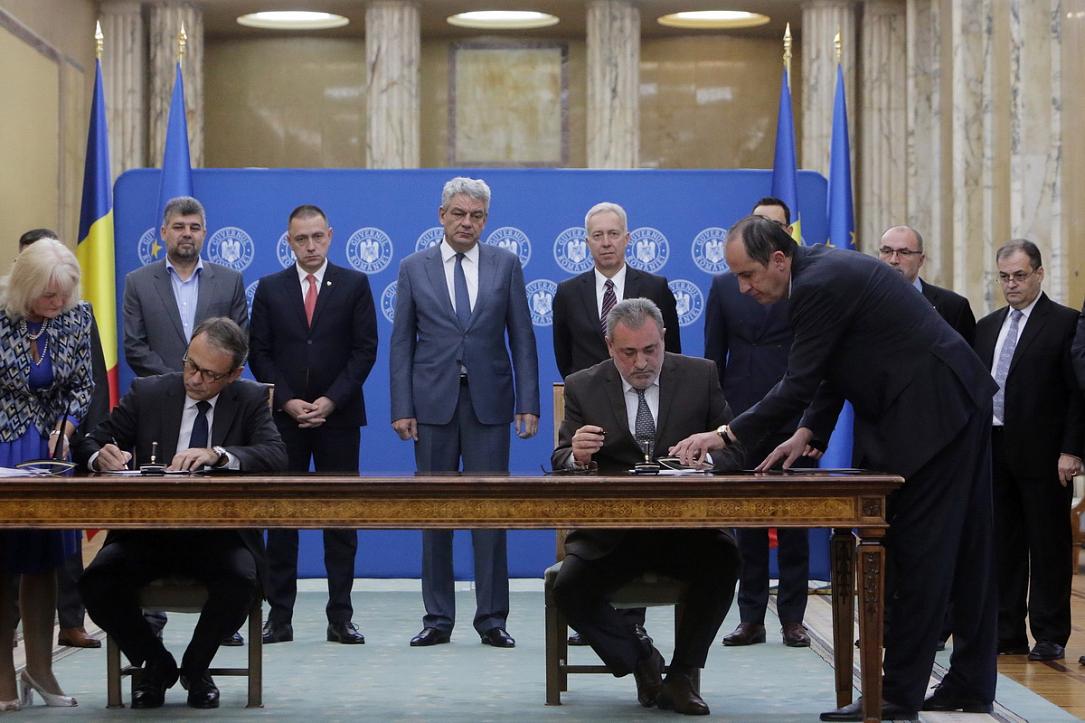 Romania's Economy Ministry and state defense contractor Romarm yesterday signed a memorandum of understanding and cooperation agreement with US group General Dynamics for the production of Piranha 5 armored transporters for the Romanian Army.
The Romanian state signed the agreement via Uzina Mecanica Bucuresti, a military equipment factory that is part of Romarm. Uzina Mecanica Bucuresti has been underused in recent years due to the lack of orders from the defense sector.
General Dynamics and Uzina Mecanica Bucuresti will establish a joint venture that will produce the armored transporters in Romania. Uzina Mecanica Bucuresti will provide the production lines and the staff, who will undergo training courses at the American company's headquarters. General Dynamics will also upgrade the local production capabilities.
Prime minister Mihai Tudose took part in the official ceremony.
"Concluding this collaboration between a state-owned company and the American company General Dynamics is an extraordinary moment for the Romanian defense industry," Tudose said.
(photo source: Gov.ro)
Normal