Baby bison filmed in Romania nature park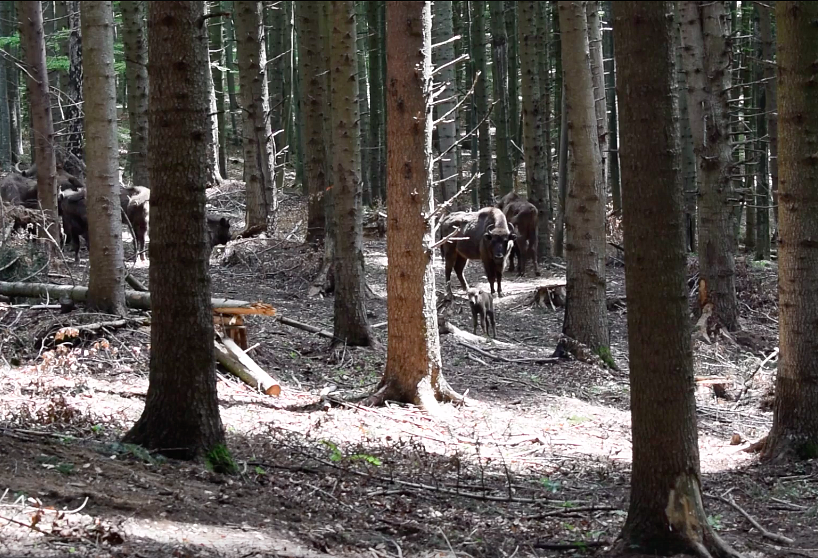 A baby bison was recently filmed in the Vanatori Neamt Nature Park in Romania.
Romanian forest management company Romsilva shared the video on its Facebook page and said this is the 13th baby bison born in the wild in Romania in the six years since the first bison were released in the park, and the first baby bison this year.
The area of the Vanatori Neamt Nature Park was included last year in the Top 100 Sustainable Destinations in the world. It was the first time a region in Romania was included in the top.
The Park is located in the north part of Neamt County, at the border with Suceava. It has an area of 30,818 hectares, of which 26,190 hectares of forests, according to Romsilva.
The European bison were reintroduced in Romania in 1958, and six years ago the first European bison were released in nature at Vanatori Neamt Nature Park. At this moment there are 37 European Bison in the park, including 13 born free.
Bison herd filmed in Romania nature park
Rare sighting in Romania: Griffon vulture spotted in nature park
Irina Marica, [email protected]
Normal