Young opera singer who stunned America with her voice wins Romania's Got Talent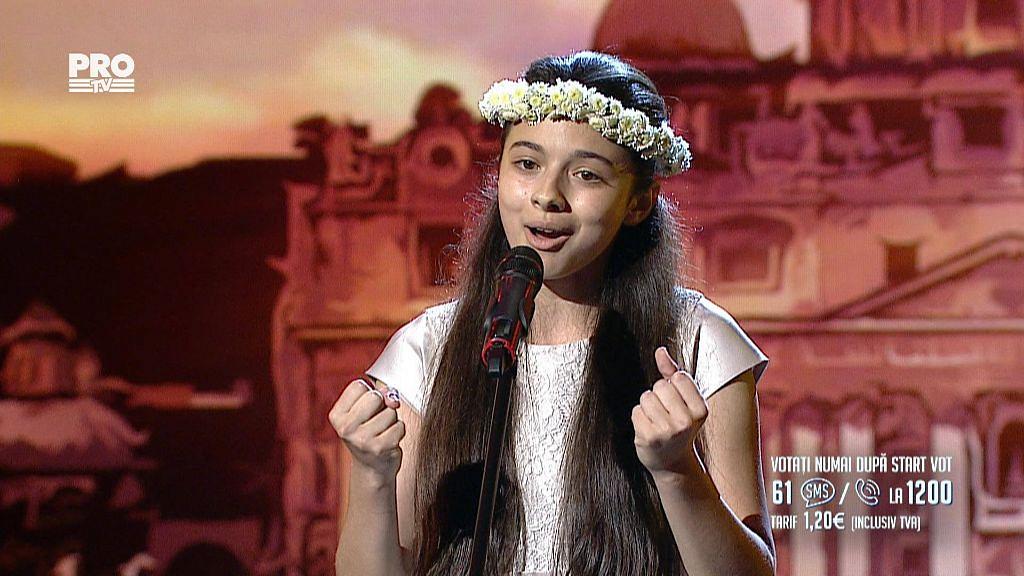 Young opera singer Laura Bretan won this year's season of Romania's Got Talent and the EUR 120,000 grand prize. She is also competing in the more famous America's Got Talent, where she impressed the jury at the auditions and got Mel B's Golden Buzzer, which sent her into the live semifinal shows.
Laura Bretan, 13, was born in the US and lives in Chicago, but her family has Romanian roots. Her Romanian grandfather, who died one year ago, convinced her to compete in Romania's Got Talent. She impressed the jury and the audience in the auditions and got a Super Golden Buzzer from the show's presenters, which sent her straight into the final.
In the final, sang the famous aria Vissi d'arte from Puccini's opera Tosca. Her incredible voice and emotional interpretation brought her standing ovations from the audience and judges, and convinced the people who watched the show to vote for her.
You can watch Laura Bretan's performance in the final here.
(Photo source: Romanii au Talent on Facebook)
Normal