Royal Train to go on a special journey on Romania's National Day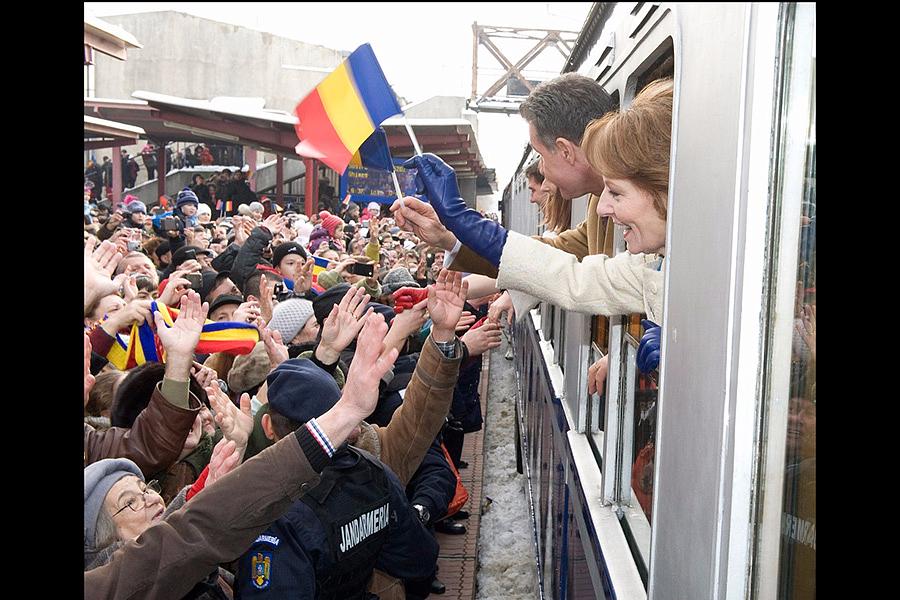 The Royal Train will make a special trip on December 1, Romania's National Day. The train will remake the Turnu Severin – Bucharest route as a tribute to King Carol I, 150 years after his arrival in the country.
"Prince Carol has stepped on Romanian soil, at Turnu Severin, on May 8, 1866. The Sovereign Prince entered the capital on May 10 while the Constitution in which our country was named Romania for the first time was adopted on June 29," reads a statement of the Royal Family of Romania.
This year, their Royal Highnesses Crown Princess Margareta and Prince Radu, accompanied by Princess Maria, will pass through Mehedinti, Dolj, Olt, and Dambovita counties on board the Royal Train. Their trip will end in Bucharest.
The train will stop at Turnu Severin train station on November 30, 15:30. On the same day, people can visit the train between 16:30 and 21:00.
The train will begin its journey on December 1, 08:30. It will make a 10-minute stop at Filiasi train station starting 10:49, a 20-minute stop at Craiova train station starting 11:40, and a 10-minute stop at Slatina train station starting 13:10. The train's fourth stop will be made at Titu train station, at 16:13. The Royal Train will stay 12 minutes in this station and then will continue its journey to the Baneasa Royal Train Station in Bucharest, where it is estimated to arrive at 17:16.
"It is in the tradition of the Royal Family to use the Royal Train journey for social, cultural, educational, or charitable purposes. This year, following the tragic fire in the capital, in which a large number of young people have lost their lives or were seriously injured, the royal family has decided to organize an event dedicated to raising funds. The event will be organized in partnership with medical companies and business representatives," reads the statement.
The Royal Family is yet to announce what medical project will benefit from the funds raised during this event.
Savarsin Royal Castle in Romania restored with more than EUR 1 mln
Over EUR 150,000 raised at the 2015 edition of the Royal Charity Concert in Bucharest
Irina Popescu, [email protected]
(Photo source: Familiaregala.ro)
Normal