Ricardo Villalobos, Marco Carola come to Romanian seaside electronic music festival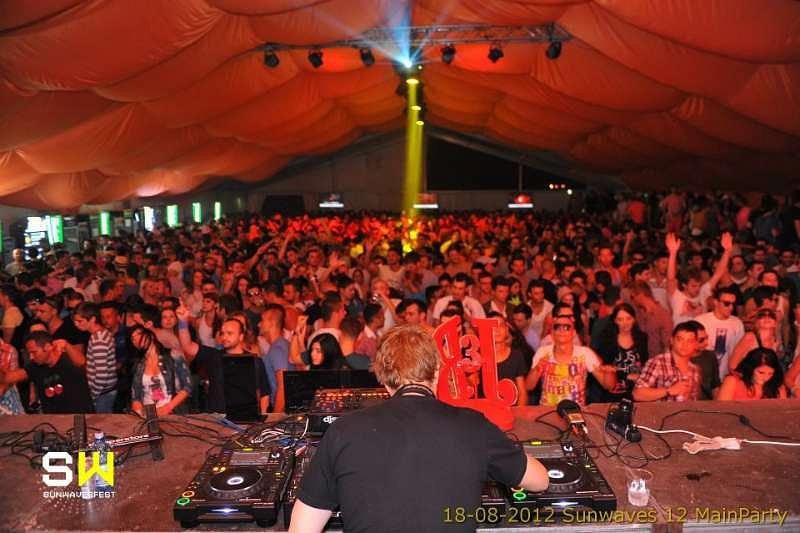 Chilean-born German producer and DJ Ricardo Villalobos and Italian musician and DJ Marco Carola are among the headliners of this year's edition of Sunwaves, an electronic music festival taking place between April 27 and May 1 at the Crazy Beach in Mamaia Nord, at the Romanian seaside.
Other artists performing at the four-day festival are: Alex & Digby, Alexandra, Amir Javasoul, Apollonia, Arapu, Barac, Cally, Clovis, Daniel Maher, Gescu, Gettic Funk ( Piticu, Xandru, Funk E), Ion Ludwig, Lamache, Loco Dice, Marc Antona, Mihigh, Neverdogs, Priku, Sepp, Sonja Moonear, Sublee, The Martinez Brothers, and Vincent Iulian.
The full lineup of the festival can be checked here.
The music festival is opening a series of events organized for May 1 in Mamaia, which include a gastronomy festival and a demonstrative drift race.
Some 8,000 Romanian and international tourists are expected to attend the Sunwaves festival, and overall 40,000 tourists are predicted to come at the local seaside for the May 1 break, according to the Litoral – Delta Dunarii Association, quoted by Mediafax.
Summer season starts earlier in Romania this year
Normal