French writer Pascal Bruckner launches his first theater play at Romanian festival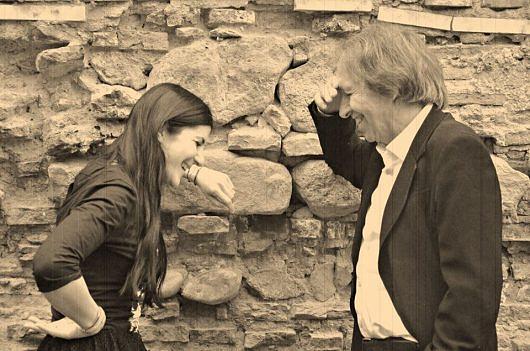 French writer Pascal Bruckner is one of the special guests of this year's edition of Undercloud – International Festival of Independent Theater, which will take place in Bucharest between August 22 and August 31.
Christmas at the Palace, Pascal Bruckner's first theater play, will have its world premiere at the Romanian festival. Written this year, the play is a political situation comedy that alludes to the contemporary France, but whose implications are valid for any context, including the chaotic and troubled Romania today.
Christmas at the Palace is directed by Chris Simion, and stars Pascal Bruckner, and Romanian actors Marian Ralea, Razvan Vasilescu, Dana Dogaru, George Ivascu, and Vlad Logigan.
Pascal Bruckner is a French writer best known for his novels Lunes de fiel and Les voleurs de beauté (The Beauty Stealers). He has been the honorary president of the D'AYA Thater Company since 1999, when Chris Simion founded the most important independent theater movement in Romania.
Undercloud takes places under the "Europe for Festivals. Festivals for Europe" program. Besides the Romanian performances and those included in the competition section, the festival's program will also include theater production from six countries, namely Great Britain, France, Greece, Moldova, Russia, and Israel.
Tickets for the festival's performances, including Christmas at the Palace (Craciun la palat), are available online here.
Irina Popescu, [email protected]
(Photo source: Undercloud.ro; photo by Silvia Dumitrache)
Normal