Famous Romanian medieval castle, revamped with EU money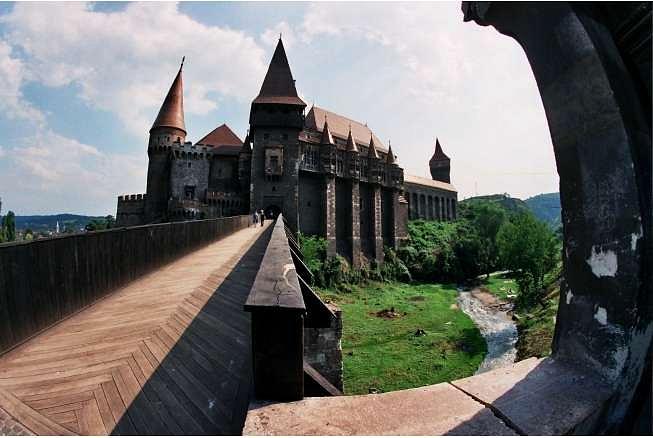 A Romanian medieval castle that has been hosting festivals, opera shows, film and commercial shootings, will undergo restoration with the help of EU funding in the next five years.
Corvinilor Castle, one of the most beautiful castles in Romania and a well-known tourist site, will be restored with EU funds worth nearly RON 22 million (over EUR 4.8 million).
Romania's deputy Prime Minister and minister of regional development Sevil Shhaideh signed the financing contract on Wednesday, May 3, according to a statement from the Minister of Regional Development, Public Administration and European Funds.
"Hunedoara Castle (also known as Corvinilor or Huniazilor Castle) is one of the most important monuments of Gothic architecture in Romania, considered one of the most beautiful castles in the world, and, through the consolidation works to be done within this project, we intend to value it at European standards," said Sevil Shhaideh.
The project has an implementation period of 62 months - over 5 years. After the restoration, the Ministry estimates that the number of visitors would increase by 86,896 (from 260,766 visitors per year before the patrimony intervention to 347,662 visitors after the restoration work).
Located in Hunedoara, Corvinilor Castle is one of the most beautiful castles in Romania. The building features tall and strong defense towers, bastions, an inner courtyard, and a drawbridge.
The castle is a frequent stage for festivals, opera, and other performances. Several films have been shot at the castle, as well as commercials and even a virtual reality production.
The beautiful castle was robbed earlier this week, the thieves managing to steal almost EUR 37,000 from the ticket office. The money represented the value of tickets tourists had bought over the weekend to visit the medieval castle.
Irina Popescu, [email protected]
Normal