Some 270,000 employees may work in modern offices in Bucharest by end-year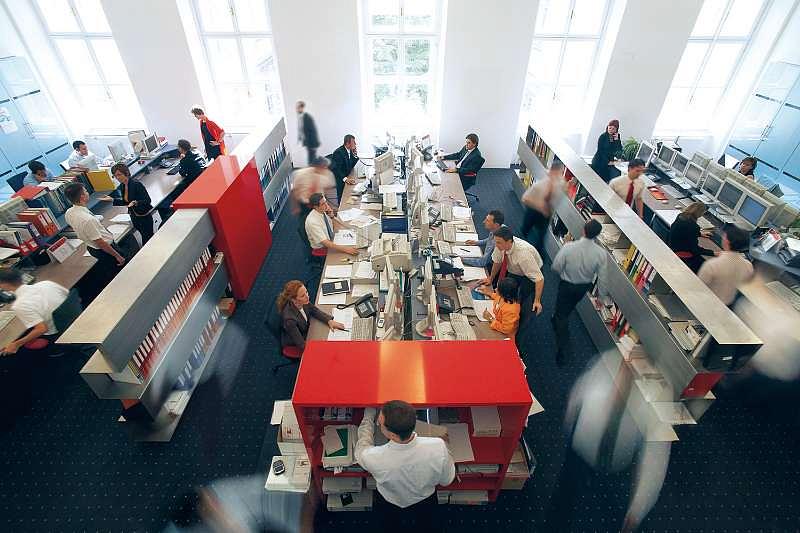 The number of employees working in modern office buildings (class A and B) in Bucharest reached about 253,000 at the end of June this year, up by about 3,000 compared to the end of last year.
The number could go up to 270,000 by the end of this year, considering the office projects expected to be delivered in the second half of this year, according to real estate consultancy firm Cushman & Wakefield Echinox.
"As the labor force availability is reduced, tenants are more and more interested in occupying office spaces in buildings that will support them to attract and retain talented employees. Thus, the owners and companies that manage office buildings are also starting to be involved in the process of attracting new talents and retaining the existing employees, proposing, for example, for common spaces a modern interior design with co-working areas, which creates an animated atmosphere meant to encourage the interaction of different departments," said Madalina Cojocaru, Partner, Office Agency C&W Echinox.
"Another example is the diversification of services offered, besides the traditional ones (restaurants, commercial spaces, etc.). The owners initiate a series of sporting events or entertainment activities to develop and enforce a micro-community concept."
Pipera Sud (Dimitrie Pompeiu), Barbu Vacarescu - Floreasca and the Western area still occupy the top three positions in terms of number of employees in modern office buildings. About 52,000 people work in office buildings in the Pipera Sud area, around 45,000 in the Barbu Vacarescu - Floreasca area, and in the West approximately 38,500, the three areas concentrating 63% of the employees of the modern office buildings in Bucharest, according to C&W Echinox estimates based on the office destination and the occupancy rate recorded for each office area at the end of the first half of 2018.
Developers will deliver 380,000 sqm of new offices in Bucharest next year
Normal