Romania's famous Bran Castle, a business with 60% profit margin in 2016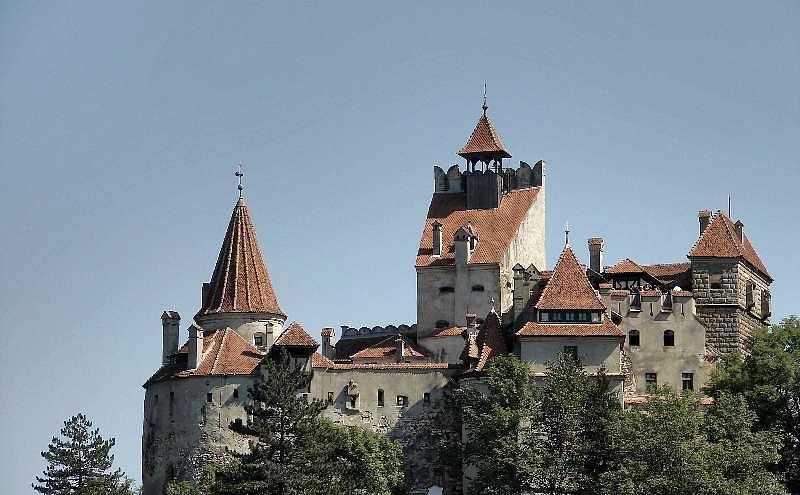 The company that manages the famous Bran Castle in central Romania, also known as Dracula's Castle, registered revenues of nearly EUR 5 million in 2016, up 38% year-on-year, and a profit of almost EUR 3 million, up 37% year-on-year, according to data reported to the Ministry of Finance, cited by Bizbrasov.ro.
In 2015, the revenues amounted to some EUR 3.6 million while the profit stood at around EUR 2.2 million.
The number of employees of Bran Domain Administration Company also went up last year, from 48 to 58.
Meanwhile, the number of tourists grew from 610,000 in 2015 to 800,000 in 2016, with over 60% of them being foreigners.
"The 800,000 tourists paid for tickets, but we had an average of 2,200 tourists per month who enjoyed free entrance to a various of public or private events organized at the Bran castle. More than 60% of the tourists visiting the castle were foreigners," Bogdana Balmus, PR manager of the castle, said earlier this year.
The castle, which is one of the most popular touristic destinations in Romania, is now owned by Prince Dominic Habsburg-Lothringen, the son of Princess Ileana of Romania, and the grandson of King Ferdinand I and Queen Marie of Romania, who got it back from the Romanian state in 2006.
An old Tea House that dates from 1920 was opened earlier this month at Bran Castle, so those who visit the castle can now enjoy a tea or a coffee in the middle of the Royal Park. Moreover, a secret tunnel that links the Castle's interior courtyard with the Royal Park, will open for tourists this summer. The work on revamping the tunnel has already started at the end of March.
Irina Popescu, [email protected]
Normal