Romania's central bank and ruling party clash over monetary policy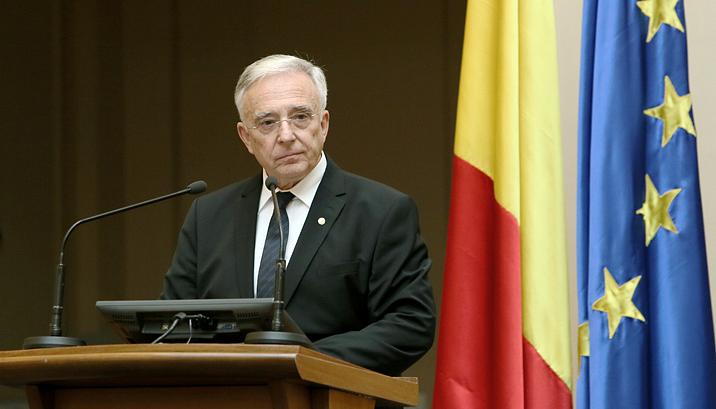 Romania's National Bank (BNR) was forced to increase the monetary policy rate twice this year due to the accelerated increase in the annual inflation rate, with ample effects on the business environment, BNR governor Mugur Isarescu said in a public hearing at the Senate's economic committee on Thursday, March 29.
"We've been accused or it has been suggested that, at the beginning of this year, we rammed the economic growth. We believe that our reaction was adequate to the situation, proportionally with the risks that have been threatening us, and that it will yield results," Isarescu said.
His hearing in the Senate's economic committee came after the leader of the ruling Social Democratic Party (PSD) and the Government asked the central bank for explanations related to the recent inflation spike and the BNR's decision to increase interest rates. PSD leader Liviu Dragnea sent a letter to Isarescu demanding answers on these issues. However, the PSD senators were not present at the hearing on Thursday.
Dragnea said that Isarescu answered his letter but he didn't have time to read the governor's answer. He suggested that the central bank's monetary policy should be made after constant dialogue with the Parliament and Government.
"We are willing to debate the motive for the increase in inflation, how it influences the refinancing policy and what effects it has on the economy in general," Dragnea said.
He added that the PSD MPs probably don't trust the central bank anymore and that is why they didn't go to the governor's hearing.
The tensions between the ruling party and the central bank have increased in the last year as the BNR criticized some of the Government's fiscal measures and said the only way to balance the effects of the loose monetary policy, which generated higher external deficits, was to tighten the monetary policy. The central bank doesn't share PSD's view that the local economic growth can be boosted by fiscal measures saying that such a strategy is not sustainable on the long term.
Romania's annual inflation rate reaches 4.72% in February
Normal