Balkanik Festival announces lineup, program for 2018 edition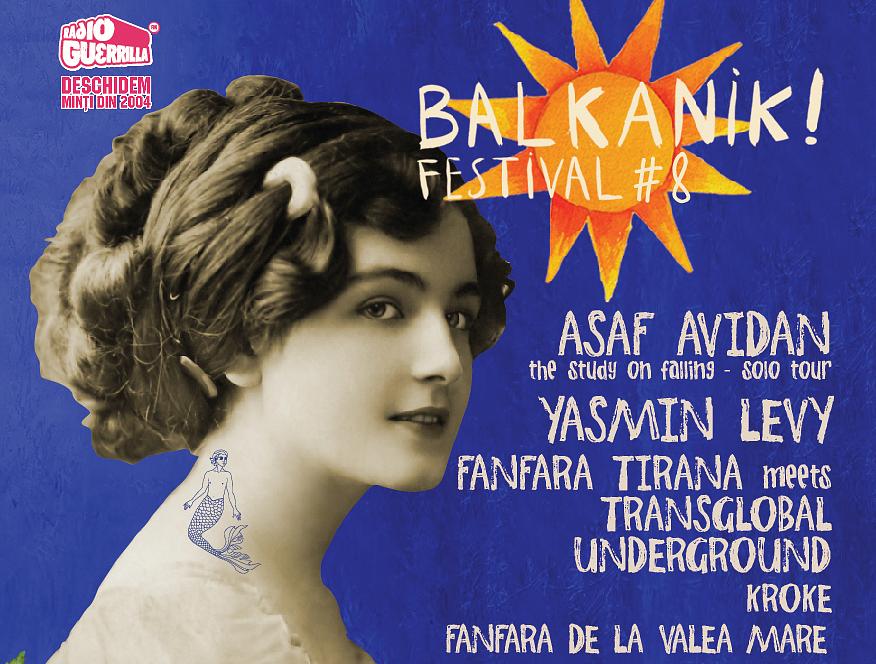 Balkanic Festival brings on stage top artists who will perform at Gara Baneasa between September 7 and September 9. The festival, which became one of the most important festivals of world music in Europe and got the EFFE Label - Remarkable Festival for the third year in a row, reached its 8th edition.
One of the main stars of the 2018 edition is Israeli Indie singer Asaf Avidan, who will begin his solo tour "The Study on Falling" in Bucharest.
The festival's lineup also includes Yasmin Levy, Fanfara Tirana meets Transglobal Underground, Kroke, Light in Babylon, Manonera, Fanfara de la Valea Mare, Corina Sîrghi, and Taraful Jean Americanu. The full program of the concerts and after-parties can be accessed at balkanikfestival.ro.
Tickets are available at eventbook.ro, iabilet.ro, enetertix.ro and eventim.ro. The price of a pass for the festival and all related events at Gara Banaeasa and Youniverse Summer Club is RON 160.
Normal